Virgin Media O2 is trialling a rural project to help farmers protect their and other property from theft as well as monitor livestock movements and whether gates are open or closed.
A network of sensors will be installed on Cannon Hall Farm's 126-acre estate in South Yorkshire,  to monitor soil conditions, machinery, livestock, and land boundaries. Virgin Media O2  has boosted its network across Cannon Hall Farm to remove signal blackspots and not-spots, providing a reliable and high-speed mobile network to the area.
The initiative coincides with Rural Crime Week in the UK and will see the creation of the 'Connected Farm of the Future'.The two most common rural crimes are equipment and livestock theft which costs farmers a combined £49.5 million in 2022.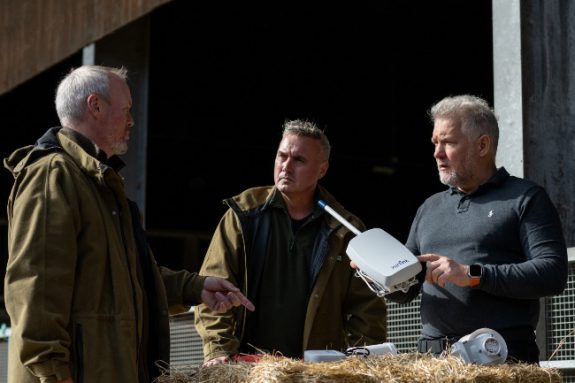 Trackers, sensors and switches will be installed across Cannon Hall Farm's equipment, livestock and gates. Part of the trial enables the farmers to monitor the location of equipment or receive alerts about gates left open in real time. Farmers can be alerted instantly if equipment moves unexpectedly or leaves the farm, minimising the risk of loss and freeing up time previously spent doing manual checks.
This trial follows research by Cebr, which found that access to digital connectivity in rural areas could increase turnover for rural agriculture businesses by nearly 10 per cent, add an extra £2.5 billion to the UK economy and create 30,390 additional rural jobs.