The news arrives three months after revelations that TalkTalk had been approached by many other rivals including Vodafone and Sky
Virgin Media O2 has put in an offer to buy TalkTalk which would value one of the UK's biggest broadband providers at around £3bn.
Discussions have begun between the two companies, although sources say this is at an early stage and on a non-exclusive basis. 
Virgin Media O2, who is owned by Telefonica and Liberty Global, submitted a bid for TalkTalk a few weeks ago as reported by Sky News.
TalkTalk's website says it has 4.2 million customers and 2.4m fibre connections across the UK, and founder and chairman Sir Charles Dunstone and investment company Toscafund believe the company is currently worth £3bn.
Other rivals have hinted that they want to acquire TalkTalk, and the scale of the acquisition would be huge due to TalkTalk's worth, and a formal offer from Virgin Media O2 will increase the pressure on Vodafone who may launch a counter bid.
The deal will become the latest consolidation in the telecoms market where those in the industry have called for more to be done to find savings to invest in upgrading Britain's digital infrastructure. 
Means for acquisition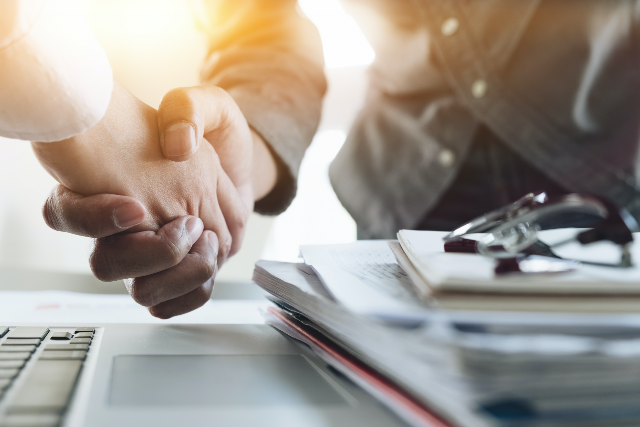 CCS Insight director of consumer and connectivity Kester Mann commented: "The primary motivation to buy TalkTalk would be to build scale. In telecoms, the most successful companies tend to be the largest and bulking up would offer clear synergies and cost-saving opportunities. 
"As Virgin Media O2 embarks on an expensive upgrade of its entire cable network to full fibre, the more customers it can connect, the more cost-effective this process will be.
"The deal would not only create a bigger rival, but threatens an important source of income for Openreach, for which TalkTalk is a strategically important customer.
"TalkTalk could see itself at the centre of a bidding war with Sky and Vodafone also rumoured to be interested. 
"With the UK ripe for further consolidation amid much speculation of a potential merger between Three and Vodafone, the next big deal is only a matter of time."