The Unite trade union has attacked the proposed Vodafone and Three merger saying it is a threat to national security and will cost consumers £300 a year.
Unite told a cross-party business and trade select committee this the tie-up will stifle competition and raise bills by as much as £300 a year and opens security concerns saying Three's parent company, CK Hutchison "has close ties to the Chinese state, whose stronger hand in the UK mobile network would pose a profound threat to national security".
The Competition and Markets Authority (CMA) last week opened its consultation in the deal.
Unite's Investigative Researcher, George Stevenson said the merger is a "terrible deal for Britain".
"When you reduce competition prices go up, jobs get slashed, and the promise of investment turns out to be hollow. This tie-up is all about corporate profiteering and shareholder dividends. Throw in data security risks from Three's Chinese-state linked owners and you've got a terrible deal for consumers, workers, and national security. We welcome the select committee's palpable concern over this deal, and will continue fighting to ensure this harmful merger is scrutinised thoroughly by regulators and government alike., said Stevenson,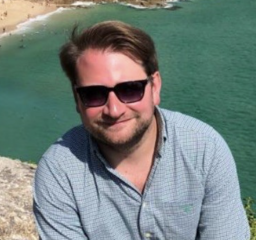 "There is no evidence that mergers lead to greater investment, despite the companies' claims. A similar merger in Australia between Three UK's and Vodafone UK's parent companies saw investment fall by 45 per cent between 2018 and 2022 The merger is really concerned with higher profits and shareholder dividends.
"After the Australian merger, dividend payments went up by 2700 per cent Both Three and Vodafone are already making healthy profits from their customers. Three made more than £2 billion between 2017 and 2021 while Vodafone's "adjusted" operating profits in 2021 were £115.7 million" the union claims. If the merger is approved CK Group will have significant control over the privacy and security of 27 million UK mobile customers. The merger would also make CK Hutchison a partner in Vodafone's public sector contracts in the UK. They include contracts with the Ministry of Defence, Ministry of Justice, NHS111 and many local police forces.
The Competition and Markets Authority can block or force changes to the deal if it has competition concerns. Separately, the Cabinet Office's Investment Security Unit can block it on national security grounds.