Three's revenue Q1 revenue grew by five per cent to £610m, while margin increased by seven per cent to £389m according to figures released today,
Three's active customer base increased by six per cent by almost 565,000 10.3 million. Contract customers grew five per cent to 8.59m primarily driven by B2B connections and the SMARTY MVNO.
But monthly average customer churn increased to 1.45 per cent from 1.1 per cent a year ago due to "due to challenging economic conditions" as customers looked for the best deals.
Three UK chief executive Robert Finnegan commented:
"We have continued to see growth this quarter with a strong year-on-year performance reflected in a six per cent increase in our active customer base, five per cent in revenue and seven per cent in margin.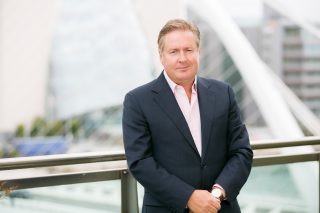 "We also delivered our new IT systems, which will transform our customer offering and give customers the flexibility to choose their plan. "However, our returns remain below the cost of capital. Connectivity is crucial to how we live and work. For the industry to continue investing in the UK's digital infrastructure, market structural change is needed."