TalkTalk and CityFibre have agreed a strategic partnership to accelerate their B2B Ethernet offering to wholesale partners.
TalkTalk's Business Wholesale Services is to partner with CityFibre to offer UK wholesale customers access to CityFibre's business Ethernet services.
CityFibre builds fiber-optic communication infrastructure and aims to cover up to a third of the UK by 2025 with eight million homes, 800,000 businesses, 400,00 0ocal authority sites and 250,000 5G access points.
Its platform is used by major internet service providers, as well as new smaller regional internet service providers delivering full fibre broadband.
CityFibre is owned by Antin Infrastructure Partners, Goldman Sachs Asset Management, Mubadala Investment Company and Interogo Holding.
An existing relationship already exists between between connectivity provider Virtual1, which was acquired by Talk Talk in March 2022, and CityFibre., makes CityFibre's Ethernet proposition available across the TalkTalk's Business Wholesale Services business.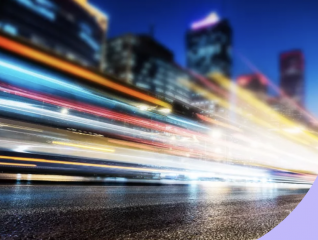 TalkTalk expects other Ethernet suppliers will join the service.
""This new B2B partnership will grow as its footprint expands and product portfolio widens. see CityFibre as a key partner" said Tom O'Hagan, Managing Director of TalkTalk Business Wholesale Services.
George Wareing, Chief Sales Officer of CityFibre, added: 
"The combination of TalkTalk Business Wholesale Services scale and automation represents a compelling proposition. We look forward to a long and successful partnership."