Successfully bringing together Vodafone and Three customer records and packages will be key for ensuring that billing and services continue as normal for customers says Harry Dougall, CFO and founding partner at Sagacity
The Vodafone-Three deal is the latest in a long line of telco Mergers and Acquisitions  including the high-profile Virgin-O2 merger which happened exactly two years ago this month. If the Vodafone-Three deal goes through, the merged company will have over 27 million customers, surpassing Virgin-O2 to create the UK's largest mobile firm.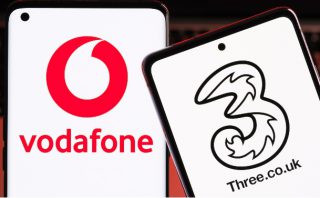 Successfully bringing together customer records and packages will be key for ensuring that billing and services continue as normal for customers and will allow them to see the benefits of the merger through new personalised offers and products. At a time when reliance on connectivity is high and household budgets are squeezed, it's critical to get this integration right to avoid losing customers in a market where it's easy to switch. 
Technology is the make-or-break
With so many moving parts during a merger, data and IT are often overlooked. Yet, technology integration is the second most cited challenge when it comes to M&A deals. Without properly integrating data (on customers and products) as soon as possible after signing a deal, telcos face the cost and inefficiency of running two systems alongside each other. 
Connecting the dots across customer records is crucial to achieving return on investment on the merger deal, including opening new revenue streams and diversifying product offerings. Having a holistic view of current customers makes it possible to unlock opportunities for upselling and create a more consistent customer experience. For example, what products do they purchase? Are they a customer of both companies? Or is someone in their household? Could you offer them new offers off the back of this information? Yet, with millions of customer records and hundreds of different tariffs and services, gaining this 360-degree view of customers is easier said than done.  
Where the current challenges lie 
Mobile network IT infrastructures are incredibly complex and have typically been built over several decades. This can lead to sprawling legacy systems, with data scattered across multiple locations and IT disconnected from business functions. The industry also has a tradition for building systems in-house, meaning there is no manual or vendor you can go to for help. Every environment is highly bespoke. This is further complicated by the complexity of the ecosystem of channels that telcos operate in. Partners and contact centres may also have their own standards for data collection and management. 
Combined, these challenges make it difficult for even one telco to apply consistent processes or obtain a single customer view. This is only exacerbated by the M&A process, which brings in more records, systems, and silos. 
Even the smallest error in the integration process can have huge implications for the customer. For example, one company might organise customers 'last name – first name', whilst the other does it 'first name – last name'. This can result in people being sent the wrong bills, or worse no bills at all. Or, when the customer calls to make an enquiry, they are sent down a disjointed path of websites, or put on hold, whilst the telco itself loses money and time trying to track down the appropriate name and record.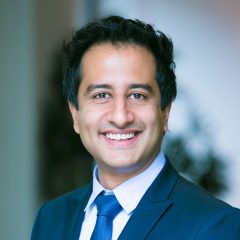 Cut and paste won't deliver a successful merger
To deliver a sustainable and profitable M&A, there needs to be a clear data strategy that ensures both customer satisfaction and business growth. But this process is far more complex than copying records from one company to another – quality matters. Here are three steps to drive success: 
Cleanse customer records: Merging telcos must ensure the information they hold on customers is correct. This is important for ensuring that any abnormalities or gaps in information are rectified before issues trickle down to the customer. By harnessing multiple datasets from across their channels, operators can start filling in crucial gaps such as customer addresses, billing information and what tariffs they are on. Erasing inaccurate personal information also ensures the newly merged company complies with GDPR regulations around personal data.

 

Establish new systems and standards for data: Once the data is cleansed, the merging companies must get on the front foot ensuring that any new information collected complies with the new system. Data should be categorised, segmented, and labelled in a consistent way, and there should be company policy to ensure this happens.
Use analytics to boost profits: Once the errors have been ironed out and the company has a holistic view of its customers, it's time to start unlocking value from the newly merged customer base. Analytics can stitch together different data sets to assess the lifetime value of customers and understand how to increase value through potential upselling opportunities. Not only does this holistic approach identify revenue leakage, but it helps telcos forecast long-term costs so they can answer bigger business questions such as what is the most profitable sales channel? What is the demand for a post-merger bundle that combines our services?

 
Stronger together
Newly merged telcos need to establish themselves as more innovative, reliable, and customer-centric than they were as separate companies. Data is at the heart of building this new image and must be considered early in the process to deliver a smooth transition that keeps customers happy. 
From here, the new company can prove the value of the deal to customers by offering new services, and providing faster, more consistent customer service. In the long run, a better data strategy will allow the new company to hold their competitive advantage, gain a larger market share, and reap a return on investment.