Ofcom has opened an investigation into Virgin Media following complaints from customers that the company is making it difficult for them to cancel their services.
Ofcom said;
"Being able to switch provider easily is an important part of a competitive market. Telecoms customers can choose from a wide range of providers, services and packages, and can often save hundreds of pounds by switching to a new deal. This ability for customers to shop around, switch and save is particularly important given the current cost-of-living crisis facing UK households. Our rules – known as General Conditions – are clear that the conditions or procedures telecoms providers have in place must not act as a disincentive for customers who wish to cancel their contract.
"Being able to switch provider easily is an important part of a competitive market"
Virgin Media said: "Complaint rates relating to 'difficulties leaving' have halved over the past year, showing the progress we're making, and we will keep working with Ofcom throughout its investigation, while making further improvements in how we handle customer complaints to provide a better overall experience."
Ofcom says it is concerned about the number of complaints it has received from Virgin Media customers who have tried to leave, but said the company had made it difficult.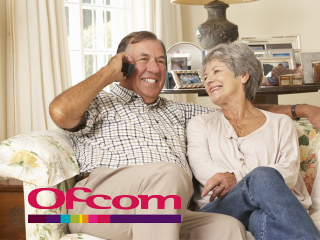 'Some struggled to get through to an agent on the phone. Some found their call was dropped mid-way through or they were put on hold for long periods. And many said they had to make lengthy and repeated requests to cancel, as their initial instruction was not actioned'
As well as probing whether Virgin Media has complied with Ofcom's contract termination rules, its investigation will also look at whether the network has met its requirements on complaints handling. This will include whether customers were appropriately informed of their right to escalate their complaint to an independent ombudsman
"We will gather further information and provide updates as our investigation progresses. If we find that Virgin Media has breached our rules, we have the power to issue a fine and direct the company to take remedial action or change its procedures, where appropriate".