The retailer was O2's most expensive indirect channel Court hears
O2 terminated its contract with Phones 4U simply because it needed to conserve cash for its impending rollout of 4G and not because of any deals done with other networks, a Court has heard.
Ronan Dunne, who was O2's CEO at the time, said he did not believe other networks would also pull out from the retailer.
He was giving evidence on behalf of Telefonica in the court case in London brought against the networks by Phones 4U (in administration). It is alleged the networks colluded to terminate their connection contracts to drive Phones 4U into administration in September 2014.
"I didn't believe others would pull out, I believed they would be in business, and therefore I wanted to keep the door open to trade with them", said Dunne who is now a board advisor at US network Verizon.
In an email, to other Telefonica executives, Dunne had said he was not picking a fight with Phones 4U. But the retailer was O2's most expensive channel and Dunne's main focus was on funding the impending rollout of 4G.
The email stated: "Cash next year is king for TEF so our local focus is we fund Spectrum and 4G rollout as a priority."
He told Phones 4U CEO Tim Whiting the focus on 4G was why O2 would not renew its contract but that he would review the relationship "next year in good faith".
"It was very clear that we were going to allow the contract to end and we weren't going to extend it at that time, but we were open to continuing to keep the door open with Phones 4u I wasn't aware of the distribution intentions of any of my competitors."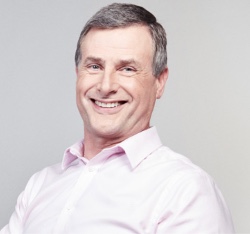 Big profits
Dunne also said handset manufacturers and Big Tech are reaping big profits because of the efforts and investment of the mobile network operators according to ex-O2 chief executive Ronan Dunne.
"As a mobile network operator, our key competitors were increasingly big tech companies who generated greater profits from the 'smartphone revolution' than the actual MNOs themselves.
"We were running capital-intensive networks and subsidising and financing mobile phone handsets. Yet it was handset manufacturers and other technology companies that were generating significant profit, supported by the use of our networks; and without which their devices and applications would not function".
He was being questioned by QC Mr Kenneth MacLean representing Phones4U.
Dunne said O2 had withdrawn from Phones 4U for reasons unconnected with what the other networks did.
Dunne was asked about a lunch he had with EE boss Olaf Swantee at eh Landmark Hotel at which it was alleged that competition rules may have been breached. The discussions were mainly concerned with whether 4G would be priced higher than 3G
Dunne insisted he gained no information from Swantee about anything to do with distribution "or frankly any other plans".
The Court also heard from Mark Evans O2's chief financial officer at the time who said Phones 4U had every opportunity to sign an agreement. Evans is now Telefonica's chief strategy and development officer.
"We were open to continuing to work with Phones4U, but only on the premise of acceptable commercial terms, which were commensurate with other parties we'd signed with."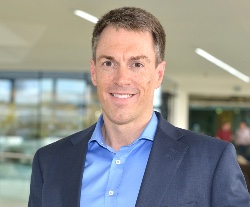 The case continues.