Vodafone, Three and BT have accused Virgin Media O2 of confusing customers with "misleading and incorrect information and chasing publicity with sensationalist headlines".
This follows VMO2's announcement today that claims consumers are overpaying for handsets by more than £500m each year
Virgin Media O2 has launched a new campaign on what it calls the "smartphone swindle" and demands other mobile operators introduce changes that "would stop millions of consumers overpaying for their mobile phones, as new analysis reveals that handset overpayments are costing consumers £530 million each year.
.It says EE, Three and Vodafone "have millions of customers on traditional phone contracts that bundle together airtime costs for minutes, texts and data with the cost of the handset".
Gareth Turpin, Chief Commercial Officer at Virgin Media O2, said: "We're calling time on this half a billion-pound problem and urging the industry to step up for consumers and put an end to the smartphone swindle. "As the only operator to have offered split contracts for over a decade; automatically roll down our direct customers once their device is paid for; and ensure customers receive clear handset payment information at the end of their contract, we want others to ensure consumers don't overpay for their smartphones. During a cost-of-living crisis, and with older and low-income households most at risk, I'm asking the other operators to do the right thing."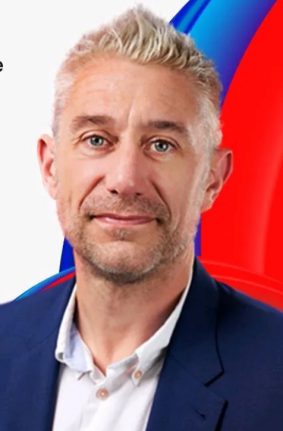 But rival networks have slated VMO2's claims.
Vodafone says the accusations and assumptions are incorrect.
"We're disappointed to see VM02 confusing consumers with incorrect information and sensationalist headlines at a time when as an industry, we all need to be providing consumers with greater clarity to enable them to make the best choices for their needs" said a Vodafone spokesperson
"It is a regulatory requirement for us all to be transparent with our customers, to provide end-of-contract notifications and Annual Best Tariff recommendations based on a customers' needs, a requirement we take extremely seriously at Vodafone. '
"Like VM02, Vodafone customers on split contracts with Vodafone EVO will not see any further handset charges once their 0% finance deal ends and will therefore never overpay for a phone.
"All handset customers on legacy contracts are contacted repeatedly when their contract comes to an end, and after three months – if they haven't moved onto a new contract already – we automatically apply a monthly £5 discount. We believe in offering our customers choices and always encourage them to make sure they are on the best deal for their needs.Vodafone was the first MNO to have both mobile and fixed social tariffs – Voxi for Now and Vodafone Essentials
BT said the Virgin Media O2 claims were "misleading and unnecessary" " They are designed to chase headlines, at a time when consumers need confidence that the industry is clear and straightforward. This also comes at a time when VMO2 themselves increase broadband customer's prices by as much as 50 per cent when going out of contract.
"Like VMO2 we offer spilt contracts with EE Flexpay, while providing all customers with clear end-of-contract notifications, including the best offer for them based on their usage. With EE Flexpay, once the handset is paid off no further charges are applied. We don't position this as a discount because it isn't – the handset is owned by the customer.
"Along with providing customers with great value, we are also doing all we can to support our financially vulnerable customers with our market-leading social tariffs. We currently have 80% of all social tariffs customers in the UK, another area where VMO2 could focus more attention." 
Three also disputed the VM02 accusations saying; "Three already offers split contracts where customers can take out a loan to pay for their device, which is separate to their monthly airtime payments. The customer owns their device from when they purchase it and once their device loan is paid off, the customer isn't required to make any further payments towards the cost of their device. We contact customers with offers which are as good as or, in some instances, better than those we offer new customers. O2 also sell linked contracts themselves through third parties such as Great O2 Mobile Phone Deals & Upgrades | Mobile Phones Direct
Virgin Meda O2 said it based its overpayment analysis on a survey by Strand Partners "using survey data on a number of people by operator reporting to have taken a device and be out-of-contract; average reported spend by operator; scaled in line with Ofcom pay monthly total connections data and Citizen's Advice research on proportion of mobile bills attributable to handsets".