BT Group will cut up to 55,000 jobs by 2030 to reduce the current 130,000 number of employees to between 75,000 and 90,000.
"The end of the 2020's BT Group will reply on a much smaller workforce and a significantly reduced cost base. New BT Group will be a leaner business with a brighter future", said BT Group CEO Philip Jansen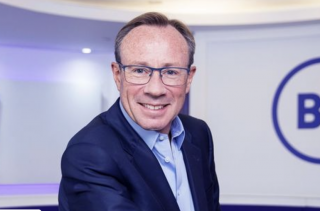 The news came in the company's full years results to March 31 and barely 72 hours after Vodafone Group said it would be axing 11,000 jobs over the next few weeks as it rebalanced its business (see story HERE).
During the last financial year there was an increase in 5G population coverage from 68.2 per cent to more than 98 per cent with 5G connection rising from 8.6 million to between 13 million and 4.5 million.
The demand for full fibre broadband increase 70 per cent over the previous year and consumer connections were up 50 per ent with a 1.7 million consumer full fibre base. BT has a target to connect 25 million premises with full fibre by the end of 2026.
Dan Ridsdale, of head of technology media and telecoms at Edison Group, commented: "BT Group's full-year results were largely on track at the P&L level, but cash generation was lower than expected as a result of higher capex and poor working capital performance. The eight per cent fall today likely reflects a combination of factors, with the weak cash flow performance, risk of disruption from job cuts and concerns over consumers cutting broadband to save costs (flagged by the Citizen's Advice today) taking the wind out of the sails of the recent share price recovery. 
"The announcement of job cuts of up to 55,000 until 2030 aims to future-proof the group's operations, and most investors will recognise the industry's need to drive efficiencies through in the long term. However, the sheer scale of the reduction many be raising come concerns over disruption and a negative narrative hanging over the stock in the nearer term."