New mobile brand Nothing has turned heads in the industry with its quirky name and marketing, launching its first phone globally in July. But will the firm be able to sustain this buzz in the long term?
When a new technology brand launched in London in 2020 under the name Nothing, it got heads turning in the mobile industry.
The name itself has created a buzz, whether that's people finding it quirky or others dismissing it as ridiculous. Either way, it's got the industry taking notice.
The brains behind this new smartphone brand is Carl Pei, the co-founder of OnePlus, another smartphone vendor that was seen as a bit different to its rivals.
Backed by several investors, including Alphabet's venture capital arm, EQT Ventures and iPod co-inventor Tony Fadell, the London-based tech company is aiming to shake up the market.
And the company has just launched its debut phone, the Nothing Phone (1), globally on July 12, boasting a 50MP dual camera and Snapdragon 778G+ chipset, with prices starting from £399 in the UK.
Nothing teamed up with online marketplace StockX to release the first 100 units in a 48-hour auction, with each serialised and engraved, and the highest bid ending up beyond £2,000.
Partnerships
Nothing has even secured O2 as an exclusive network partner for the phone in the UK, with the device available via O2 stores and the operator's website.
It has also made a deal for Exertis to be its UK distributor, which Ryan Latham, Nothing's general manager for UK and Ireland, thinks gives the company good impetus to make inroads into the market.
"We believe in the operational strength and expertise Exertis demonstrates to support our launch of our debut smartphone – the Phone (1) and our ecosystem portfolio as we establish the Nothing brand here in our home UK market," he adds.
Exertis, for its part, is enthusiastic about the brand's potential. "Nothing's ingenious creativity could see them grow exponentially," said Paul Jacobs, the company's sales and commercial director for mobility and services.
The launch of the Nothing Phone (1) follows that of the company's Ear (1) earbuds last year, becoming its first product.
Nothing different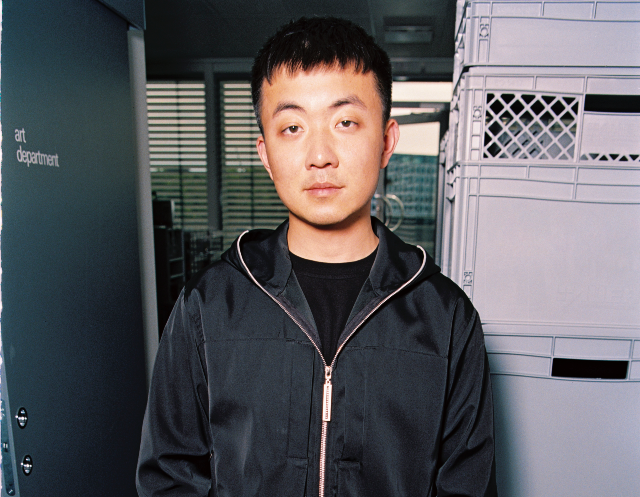 According to Pei, Nothing will be different to other smartphone vendors, as it looks to breathe new life into a mature market.
Pei has previously described the smartphone industry in the press as "very boring" and "sleepy", with Nothing ready to "shake things up".
But do industry analysts agree? One thing the analysts that Mobile News spoke to do agree on is that the name Nothing will get people talking.
And aside from the name, the company has run minimalist teaser ads thatlive up to its name, as well as using strategies like engaging on social media and with influencers.
"The name is certainly distinctive and ideally suited to the edgy marketing campaign that Nothing has already started," says CCS Insight chief analyst and CMO Ben Wood.
"It will be hoping this resonates well with the tech-enthusiasts who Carl Pei nurtured in the early days of OnePlus," he says.
"The name is definitely memorable, as will be the marketing strategy that goes with it," agrees Uswitch senior commercial and strategic marketing manager Ru Bhikha.
The vendor certainly seems to have drummed up some interest, going by the more than 200,000 people who have responded after being invited to pre-order the Nothing Phone (1).
This doesn't actually guarantee a phone right away, as people commit to a non- refundable £20 deposit to secure their order before Nothing sends them an invite confirming that it's their turn to purchase the phone. The deposit is then used against the final price of the handset.
Chance for success
Name aside, the analysts believe that Nothing has a chance to achieve decent success in the market.
"It's difficult to say at this stage, given the limited information we have on Nothing's handset portfolio," said Bhikha, speaking last month before the launch. "However, if you base it off the back of its success with its earphones and Carl Pei's track record with Oneplus, it's safe to say this brand is already starting on the front foot."
Bhikha isn't the only one to refer to OnePlus, with many pointing out similarities to Pei's previous smartphone brand, which he left in 2020.
Jan Stryjak, associate director and research lead for Europe at Counterpoint Research, notes that the initial 'invite-only' approach from Nothing mirrors that of OnePlus' entrance into the smartphone market in 2013.
"I expect Nothing will be like the early days of OnePlus: a cool thing for those in the know, but very niche. Nothing has even followed OnePlus' 'invite-only' approach, which will limit sales, at least initially."
Nothing has, meanwhile, struck partnerships with operators that could help it gain traction – notably O2 in the UK and Deutsche Telekom in Germany.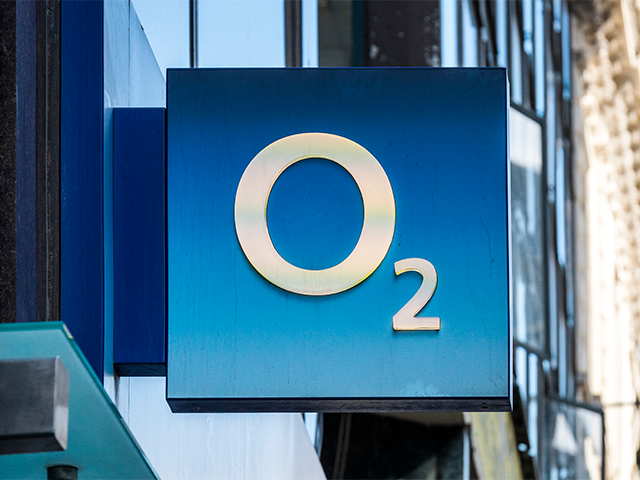 Certain resemblance? 
Wood likens Nothing's first phone to an iPhone, noting some similar design features, but says that is not necessarily a bad thing.
"At a glance, the face of the Nothing Phone (1) bears a remarkable resemblance to the Apple iPhone given its familiar aluminium frame and similar camera array. It could almost be mistaken for an iPhone running the Android operating system.
"This is not a bad thing, given the huge popularity of the iPhone, but underlines just how hard it is to differentiate in the current smartphone market."
Wood also thinks the price point is sensible, with the phone sitting in the mid-range segment, where competition is thriving.
Canalys research analyst Runar Bjorhovde believes, meanwhile, that the hardware side of the phone doesn't represent a big revolution, although he expects it to compete with Apple's iPhone SE.
"The device is also positioned at a very competitive price, which will drive high interest from many consumers who otherwise would be willing to pay a lot more for devices," he adds. "It can very well be the next flagship killer, as its brand is set to compete with Apple but at much lower prices overall."
And Bhikha thinks the fuss that built up in the approach to launch has been validated.
"There's been plenty of fuss over Nothing in the run-up to the company's first smartphone launch – and it's fully justified.
"The Nothing Phone (1) has buckets of wow factor, delivering cutting-edge design at a price that should help it muscle in on the crowded mid-range market."
Know-how
As for Pei, his experience and know-how will boost Nothing, says Wood, although he expects that it will still be a challenge for the vendor to succeed in the market.
"A good thing for Nothing is that Carl Pei has a track record in product creation and good experience of how hard it is to make smartphones from his time at OnePlus," says Wood.
"However, even with that expertise, Nothing certainly has a mountain to climb. Fortunately, its strong fan following and clever marketing will likely give it a positive start. Sustaining sales on a long-term basis will be a considerable challenge though."
Francisco Jeronimo, associate vice president for devices, data and analytics at IDC, agrees that past success is no guarantee that Pei will be able to repeat his success with OnePlus, noting that the market has become tougher in recent years.
However, Jeronimo is a fan of the approach that Pei has taken and tips him to repeat it with Nothing, referring to his tendency to take customer feedback on board when launching new handsets.
"An area in which Nothing can be different to the big competitors is by taking a leaf out of OnePlus' book and listening to customer feedback within its community about its phones," he says.
"With OnePlus, it felt like users were contributing to improve the phone, and to develop the features and help the company develop these features.
"If Nothing can do this, it will be able to do something different to its rivals and will be unique. The users will be ambassadors to the brand."
Bjorhovde has, meanwhile, been impressed so far by Nothing's marketing, despite the brand being new.
"Nothing is still an unknown card in the smartphone market and enters with a blank sheet," he says. "Still, expectations are high and the hype around is unique to what we normally see ahead of a vendor's first launch.
"Nothing's initial marketing efforts have been unique, provocative and funny, setting itself up as a challenger in the market."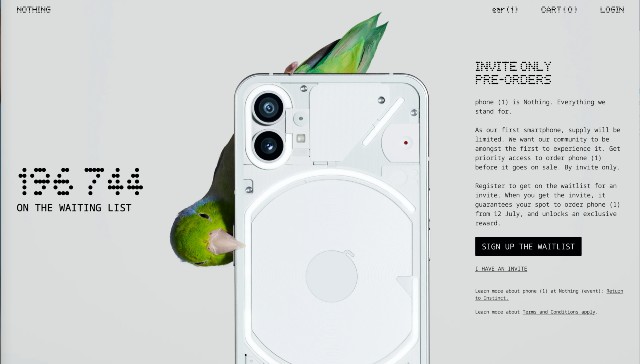 Jostling for share
With Apple and Samsung dominating the overall smartphone market, plus a plethora of vendors like Xiaomi, Oppo and co jostling for share, carving out a space is not necessarily easy for a new brand.
Bjorhovde expects, however, that the company's introduction can bring fresh vigour to the market.
"I welcome any new smartphone vendor into the market," he says.
"New vendors and value propositions drive the industry forward, both on the product innovation and marketing side.
"I have high expectations that Nothing can ignite a spark in the market on either of these sides."
Wood welcomes the quirky nature of Nothing, with the founder of the Mobile Phone Museum an advocate of all things mobile.
"Arguably the market does not need another smartphone maker; in fact, in the current climate consolidation is probably more likely," he says. "But as someone who is so passionate about mobile phones, it is great to see someone stepping up to try and do something a little disruptive."
Bhikha holds a similar view, saying that the presence of more vendors drives innovation.
"From a comparison perspective, more vendors and more choice usually give consumers options to shop around for the best deals," he says. "Increasing competition also does wonders for the race to innovate year on year."
Nothing's chances of success may hinge on the company's approach to how it works with partners – and it is a positive factor that the company has been able to strike early deals with some operators, says Stryjak.
"Many vendors are not sold through the operators," he says. "This is a very important channel in Europe and gives Nothing an edge over some of the direct or online-only vendors."
Market dynamics
While the analysts are welcoming of a new arrival in the market, they don't expect Nothing to threaten the dominance of the traditional duopoly in the UK any time soon.
They also think fierce competition will make things tough even up against challenger brands.
"Nothing will not be able to compete with Samsung and Apple, or even vendors like Xiaomi," says Jeronimo.
And Wood adds: "The smartphone market is frighteningly competitive and is dominated by Apple and Samsung, which have incredible resources," he said.
"The rest of the addressable market is a firefight between numerous Chinese manufacturers desperate to grab share, making it even harder for a new entrant to break into the segment."
But Bjorhovde hopes that Nothing can shift the dynamic in the smartphone market, with an approach of being a bit different to the competition.
"If it can deliver on the expectations it has set up, it can be a strong player itself, but either way I hope it will inspire and drive innovation among existing players in the market," he says.
Standing out
Bjorhovde adds that short-term success for Nothing would be building a strong fan base while also generating positive reviews of its products.
Looking longer-term, Jeronimo says that if Nothing can take any sort of market share it could be seen as success.
"If Nothing can grab a one to three per cent market share, then I think it would be very successful for a small company."
Standing out from the crowded field could be aided through effective marketing, branding and products – with Bjorhovde saying that Nothing will need to have characteristics that distinguish it from its rivals.
"The key for Nothing is that it will need to differentiate and stand out from the crowd over time," he says. "This includes having a unique value proposition and competitive products."
Stryjak adds that marketing is a key tool for Nothing, as the vendor aims to establish a strong brand awareness among consumers.
And Jeronimo agrees that Nothing needs to seek to live up to its hype and deliver a fresh experience for consumers.
"I think Nothing needs to create a unique user experience and this is about more than just hardware," he says. "Nothing needs to bring something unique in terms of features to users."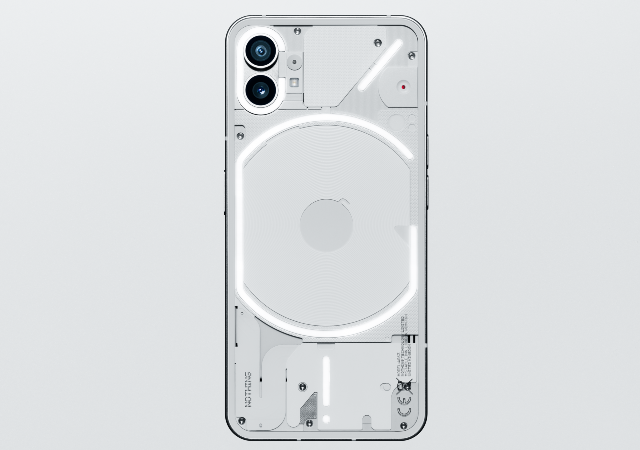 Market factors 
There are several other challenges for smartphone vendors, some of which are beyond their control. There have been component shortages, while the global economy is feeling the pinch due to the Ukraine-Russia conflict. These factors will be impacting all vendors, let alone a new challenger in the shape of Nothing.
"Simultaneously, the market's tide has turned," warns Bjorhovde. "After two years of high demand, inflation and macro pressures are changing the market conditions, with demand once again being the market's bottleneck.
"Capturing new users when the overall consumer will have less money to spend might turn out to be the biggest challenge for Nothing at the end of the day."
Jeronimo has a slightly different outlook, suggesting that some consumers will buy a phone regardless of the economic situation.
"If people want to buy a phone or a particular brand, they still will and I don't believe the Nothing phone will be aimed at the mass market as such."
Just as significant a challenge will be for Nothing to get consumers to switch brands, says Bhikha.
"Unlike other European markets, the UK is still dominated by the duopoly of Apple and Samsung, with consumers buying subsidised contracts usually," he says.
"The challenge from a marketing perspective will not only be to change people's minds in adopting a brand from 'what they know', but depending on how it's priced, it may even be to change consumers' buying habits – which will no doubt take time."
Making an impact
The charisma of Pei will give Nothing every chance of making a mark, says Bhikha, who tips him to repeat the success he had with OnePlus.
"He can absolutely do it again," he says. "Carl has done a fantastic job in building OnePlus from the ground up, and at the same time created a really strong brand.
"I would expect Nothing not to cannibalise and compete with OnePlus, but instead create a whole new audience to compete with other manufacturers."
Bjorhovde expects that Nothing will at least showcase something different.
"Once again, he [Pei] is approaching the market aiming to be a challenger and do something different.
"The name and marketing stand out, with an underlying tone of humour which is already appealing to a curious tech audience."
Bjorhovde adds: "The biggest lesson for other vendors from the last few months is how brands can market themselves.
"Nothing has really understood how to be unique and stand out from the crowd – a clear sign of leveraging the less-is-more tactic."