Record number of 112 entries over 21 categories
The Mobile News Awards Finalists have been selected and the winners will be announced at a gala black-tie dinner dance on May 19.
The Finalists were scored by 15 judges who spent a day judging 112 entries. The judges are  – Paul Harrison, Jonathan Santaub, Simon Rockman , Robert Caunt ,  Nick Muir , Andy Tow , Phil Sheppard, Andrew Kidd , Joanna Orphanou , Richard Baxendale , William Dalingwater, Ben Dowd , Bav Majithia , Simon Johnson, Ed Hemburrow
No companies associated with the judges entered.
Said Andy Tow (below):
"It was a great day judging some truly inspiring entries. It was encouraging to see how everyone strives for excellence and has a real passion for what they do. Good luck to everyone who entered and we look forward to hearing the winners announced in May".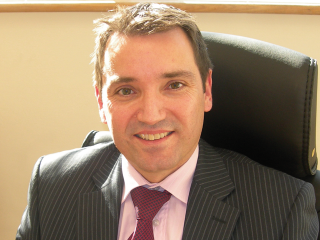 Mobile News editorial director Ian White added:
"The quality of entries was amazing. It is quite humbling to see how much time and effort people put into their entries and how much they want to win. If you're a winner on the night you can be proud that you went up against some astounding submissions"
Book HERE to join hundreds of mobile industry professionals at The InterContinental Park Lane on May 19.
Mobile News Awards Finalists
5G Application
EE (Green Planet) 
Uplands (5G Private Network)
Accessories Distributor
Mobio Distribution
Satya Tech
Bamboo Distribution
Accessories Manufacturer
Belkin
Juice Global
ZAGG
Airtime Portal
Cellhire
Plan
Gamma
Elite
B2B Reseller
Aerial Direct
Vivio
Barclay Comms
Elite Mobile
Cellhire
Community Care Initiative
Virgin Media O2 (National Databank)
Bamboo Distribution (NHS Trust)
Covid Response Initiative
Sky Mobile (Sharing's Caring)
Gamma (Gamma Support Package)
Cellhire (IoT to vaccination centres)
Vodafone Business (Continuity Strategy)
Customer Service
Vivio
Pangea
Uplands
Aerial Direct
Device Distributor
Eurostar Global Electronics
Data Select
Exertis
Environmental Sustainability Initiative
Assurant
Juice Global
Reboxed
Bamboo Distribution 
Gadget Phone Insurance
Assurant
Bastion Insurance
Likewize
Insurance2Go
Innovative Product
Samsung (Galaxy Z Fold)
Bullitt (CAT S42)
ZAGG ( InvisibleShield)
Belkin International (BOOST CHARGE PRO 3-in-1 Wireless Charging Pad)
Innovative Service
BT (Halo 3+ and Hybrid Connect)
Tango Networks (Mobile-X Extend)
musicMagpie (Rental Service)
Likewize (Likewize Support)
IoT Application
Cellhire (NHS England )
Samsung SmartThings
Pangea Connect (Pangea Protect: mobile content filtering)
Manufacturer
Apple
Samsung
Google
Mobile Billing
Fidelity Group
Union Street Technologies
Tekton
MVNO
Gamma Telecom
Lyca Mobile Group
Sky Mobile
Online Retailer
Samsung.com
Fonehouse
Music Magpie
mobiles.co.uk
Secondary Market Provider
Mazuma
Music Magpie
Likewize
MTR Group
PCS Wireless
Service and Repair
Likewize
iSmash
Assurant
MTR Group
Motivator of The Year
Britt Megahey (Barclay Communications)
Gareth Turpin (Virgin Media O2)
Dan Cunliffe (Pangea)
Paul Hooper (Uplands Mobiles)