However overall growth stalls as markets outside of China feel the impact of US sanctions 
Huawei revenue grew by 3.8 per cent last year despite another challenging year for the vendor.
Despite both the global pandemic and crippling US sanctions and restrictions, the vendor posted yearly sales revenue of £99.15bn.
Huawei also revealed that its net profit hit £7.18bn, up 3.2 per cent from the year before, with its consumer business accounting for £53.8bn of revenue.
The latest financials also come amid Huawei being overtaken by Xiaomi and Oppo in the final quarter of last year for smartphone shipments.
A lot of the growth was driven by Huawei's home market sales, with £65bn worth of sales, with these numbers up by 15pc YoY.
However outside of China, revenue was down in the EMEA region by 12.2pc, Asia Pacific by 8.7pc and by 24.5pc in the Americas.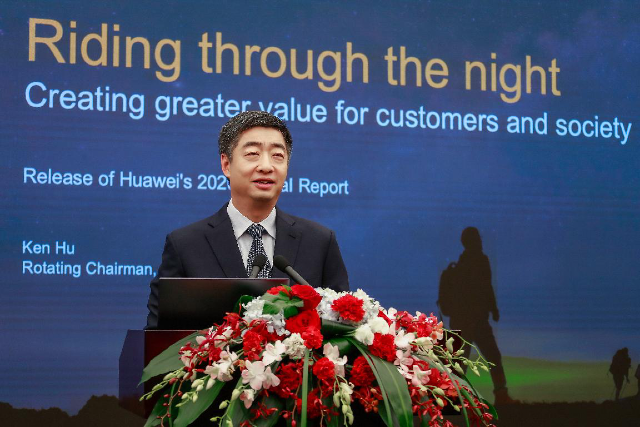 Commenting on the latest financials, Huawei rotating chairman Ken Hu (pictured above) said Huawei has 'held strong in the face of adversity'.
During the broadcast of Huawei's annual report, Hu also labelled the US sanctions as "unfair" on Huawei.
"We've kept innovating to create value for our customers, to help fight the pandemic, and to support both economic recovery and social progress around the world.
"We also took this opportunity to further enhance our operations, leading to a performance that was largely in line with forecast. We will continue to work closely with our customers and partners to support social progress, economic growth, and sustainable development."