After launching phones supporting Google services globally, we asked analysts about Honor's prospects
At the end of last month, Honor launched its first smartphone series outside China to support Google Mobile Services since its split from Huawei.
The vendor was a sub-brand of Huawei until last year, when it became a standalone smartphone brand through a takeover by Shenzhen Zhixin New Information Technology – a consortium of more than 30 entities including the Shenzhen city government.
Following the takeover, the Honor brand was once again granted permission to use Google Mobile Services, which it had lost as part of Huawei's US restrictions.
Honor devices CEO George Zhao claimed the company hit 16 per cent market share in China this August, after the company unveiled the 50 series in June.
Though some US politicians have been seeking to ban Honor, Mobile News gathered the views of industry analysts to see whether they think Honor can hit new heights as a solo brand if it is able to steer clear of restrictions.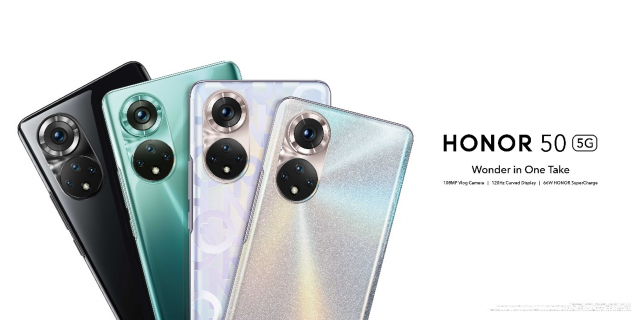 Can Honor become a successful standalone brand?
Canalys principal analyst Ben Stanton: Honor can certainly be successful as a standalone brand. The smartphone market is diverse and fast-moving, and brands can achieve top-tier status in short time frames. Just look at Xiaomi's stunning momentum in Europe, or how quickly Realme has become a global top-ten brand.
Counterpoint Research research manager Peter Richardson: Yes, there's no reason why it can't be a successful standalone brand. It has a lot of engineering talent on board and a management team with deep knowledge of how to run a successful smartphone business. But it won't be easy, especially in the current constrained supply-chain environment.
IDC research manager Marta Pinto: It will be a tough journey. Re-entering a market is already difficult, but for Honor it will mean needing to regain customer trust. To do that, the brand will have to invest in making sure the new message of reliability, privacy and security passes onto customers and channel partners. Honor is also entering the market in the wake of a pandemic – and though the market is still very dynamic, the concentration on Samsung and Apple leaves less market to be split by all other brands.
Uswitch mobiles expert Ru Bhikha: Absolutely. The re-birth of Honor is a great opportunity for the brand, but the manufacturer will have to be very smart and creative with their marketing strategy to carve out their own audience and tell a brand new story.
Will Honor be able to shake off Huawei's past? 
Stanton: In some ways, Honor may not want to shake its Huawei heritage. Huawei was a very popular brand in Europe, with class-leading devices, innovation and pricing. While you won't see Honor mention Huawei much in its official messaging, you can bet that on the front line, retail store staff will be mentioning Huawei every time they try to sell an Honor phone to a customer.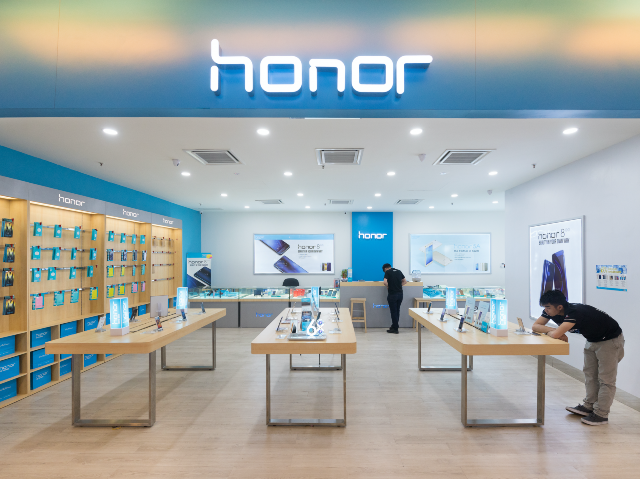 Richardson: That's a tough question. Right after the first sanctions were applied to Huawei [in May 2019], we asked consumers if the move by the US had changed their opinion of the brand. For some it had, but many others said they would be willing to consider Huawei if the sanctions were lifted.
However, many consumers were not aware of the connection between Huawei and Honor, so it should be easier for Honor to escape any tarnishing of the brand. But the trade knows the history. There may be some residual concern that the US could impose restrictions on Honor if it feels that Honor is essentially a recasting of Huawei. However, we currently think the risk of that happening is quite low.
Pinto: To break from the past, Honor will have to show the value proposition. So far, partnerships with Qualcomm and Google help the industry build a credible image of the brand, but it is not enough. Regaining trust is a hard task for brands and requires time.
Launching the Honor 50 series with a design so close to the Huawei Nova 9 is not the best move, as immediately the similarities will be pointed out.
Bhikha: If Honor plays its cards right, definitely. UK consumers will not be interested in ancient history if the devices deliver the goods.
What will it require for Honor to claim significant market share? 
Stanton: It needs money, for a start. There is definitely a gap to exploit, as none of Xiaomi, Oppo and Vivo have truly replaced Huawei.
But getting into major channels takes money; building marketing campaigns takes money; bringing in the best account managers takes money. So it needs to spend big if it wants to stand a chance at reclaiming Huawei's former glory.
Richardson: The company has to have competitive products at the right prices, and build a strong brand – including excellent aftersales, and even buy-back facilities. That should be enough to allow it to find distribution partners.
But none of that is easy. There are many brands attempting the exact same thing, so Honor is not going to have an easy time.
Pinto: Honor will have to build all again from scratch. From channel presence to partnerships with component manufacturers and other brands to market awareness, the brand will have to put in a lot of effort, and investment.
Since the market is now highly concentrated among the top vendors, there is an appetite for new value propositions that bring more diversity to shelves. But channels have been in a pandemic during which they had stores closed and faced investments in new online channels and logistics, so they will require brand support if they are listing a new brand.
Meanwhile, some channels already had partnerships with Honor and as the ban was imposed on Huawei and operations started to suffer, some channels had to cope with having legacy devices to sell – with or without Honor support. Those channels still have it clear in their memories, and might want to wait and see how the brand grows.
Bhikha: It's a brand that has real promise, but Honor needs to figure out who they are and who they want to be to start successfully competing for market share. The smartphone market is so crowded, and there's little to differentiate mid-range models at present. Innovation is a must, but the audience they wish to serve is just as important. If they can figure that out, they'll be heading in the right direction.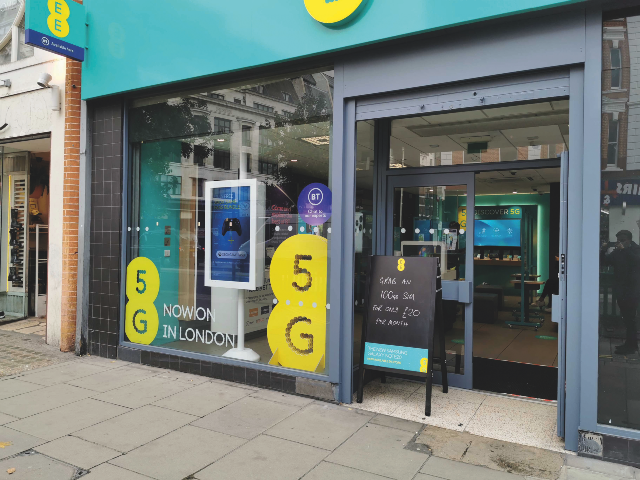 What challenges are there for Honor to be successful? 
Stanton: Honor does have a few challenges. It is coming back into a very different market than the one it left behind. It is no longer the incumbent, and it needs to have a challenger mindset to disrupt the likes of Samsung and Xiaomi. And it may also have to wrestle with its heritage when it comes to channel negotiations. Major channels like operators are still wary of being stung again, as they were when Huawei fell under US sanctions.
And with moves from US politicians to target Honor, some are nervous about ranging its devices. Getting a few Honor phones ranged by operators will be a comfortable achievement, but convincing an operator to shift 25 per cent of its range to Honor devices will take a long, long time.
Richardson: Shaking off the industry's nervousness about its staying power is a challenge. Building a distinctive brand is also a challenge, bearing in mind that it has now repositioned itself to be a more general brand and away from the more youthful vibe that its previous incarnation attempted.
And there are several strong brands out there now. But still no one has quite filled Huawei's shoes, so there's a chance that Honor can capture at least some of that share.
Pinto: The price point can also be problematic, as the market has now orientated itself towards two distinct segments: high end, where Apple and Samsung take the lead, and a smaller share in the mid-range, where Oppo, Xiaomi, Vivo, Realme, Alcatel and Motorola play.
Honor will have to show clearly what is its value and what it is offering that can drive consumers to spend almost $500 on an Honor device. Xiaomi's proposition, for example, is clear, with an ecosystem and technology at affordable prices; Oppo's proposition was already taken on board by most telcos and retailers in the region; and Motorola is a known brand that has a powerful group behind its operations and a logistics advantage. Honor will have to cover all these areas and still educate consumers on its value proposition.
Bhikha: The challenges Honor face will be the same that many others do: Supply chain, logistics and a very competitive market, especially in the UK where it's dominated by the Apple/Samsung duopoly. To add to that, we are looking at a market where customer behaviour leans towards buying devices through a subsidised model with networks. Customers have a short time to make a decision that they will live with for 18 months or two years.
In which market segments will Honor compete, and can the brand go for the higher tier after being seen traditionally as a mid-tier vendor? 
Stanton: Anywhere and everywhere. It is a challenger now, but aims to be a mass-market brand. Thankfully, the previous incarnation of Honor – which was mid- to low-end and focused on young demographics – wasn't so well known that it would taint the new Honor.
Richardson: The brand was traditionally mid-tier, or affordable premium, but it has long had high-end products in China such as the Magic devices – with the current Magic 3 series solidly in the premium segment. Whether it can justify that positioning will come from both the product quality, and brand development and positioning. Again, this is not easy and will take time. But Honor has many experienced people in the team that have a decent chance of managing the task.
Pinto: Competing in the high end will mean, broadly, trying to take market share from Apple and Samsung, and that is extremely difficult for any brand. Even if the brand is already well established in the market, with good technology, clear ecosystem propositions, established logistics and partnerships, it will have difficulties fighting the top two.
Bhikha: It all depends how Honor wishes to position its brand today and tomorrow, and how efficiently they adapt to market conditions and opportunities. I wouldn't be surprised if Honor did move into the premium tier just to shake off any cobwebs of the Honor of old.