Pixel 5's £599 starting price is cheaper than Pixel 4's
Google has unveiled its latest premium smartphone, the Pixel 5, and a 5G version of the Pixel 4a with improved specs.
The US tech giant revealed the devices at a low-key "Launch Night In" livestream event on September 30, alongside a new Chromecast and Nest Audio speaker.
Pixel 5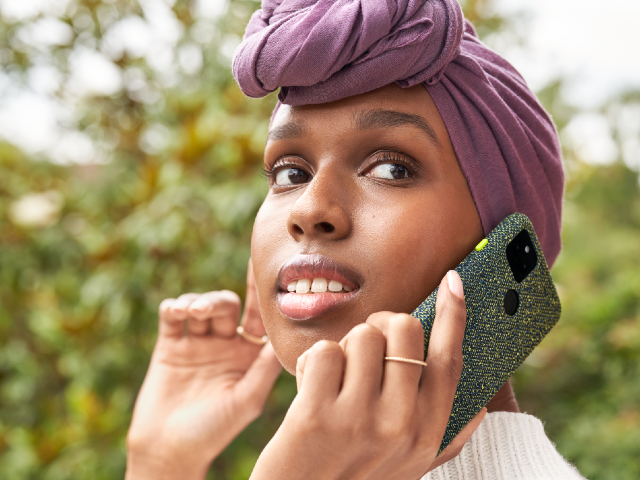 The Pixel 5 runs Android 11 on the Qualcomm Snapdragon 765G, with 8GB RAM and 128GB internal storage. It has a 90Hz refresh rate FHD screen, and is rated IPX8 for water and dust resistance.
Google has also added a 16MP ultra-wide lens to the rear camera, and enabled 4K video at 60fps, as well as incorporated night mode into portrait mode. Video filming has also been given a boost through the addition of three new stabilisation modes: locked, active, and cinematic pan.
Noticeably absent from the device are the Motion Sense and Soli Radar features present in the Pixel 4, as well as an XL variant. Google hardware head Rick Osterloh told The Verge that the features were absent to keep the phone's cost down, but will be used in the future.
Uswitch mobile expert Ru Bhikha welcomed the device's pricing. "At a time when the prices of flagship smartphones seem to rise every year, it's a breath of fresh air to see that Google's Pixel 5 handset costs less than the Pixel 4 when it launched," he said.
"The £599 price tag may make it seem more of a competitor to the iPhone SE and the Samsung S20 FE than its traditional rivals' top-end devices that cost more than £1,000, but there's nothing low-rent about this handset."
He added: "The performance of Pixel 5's camera setup compares well to the four lenses seen on many of its rivals' devices, a real testament to Google's ability to squeeze incredible performance from its tech."
Bhikha also noted that all eyes were now on Apple as the only major smartphone manufacturer to not yet launch a 5G smartphone.
Pixel 4a 5G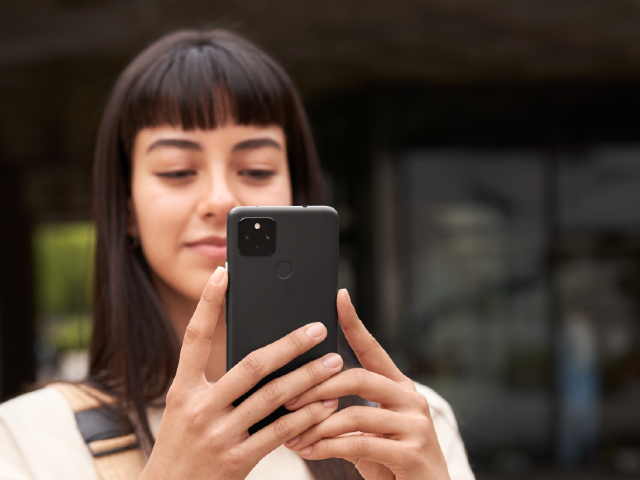 The Pixel 4a 5G retains the overall design philosophy of the 4a, but has a larger 6.2-inch screen, and shares the Pixel 5's Snapdragon 765G processor, although it has 6GB RAM and no waterproof or dustproof certifications.
It also comes with the added ultra-wide lens, and keeps the 3.5mm headphone jack found on the 4a, but cannot shoot 4K video.
Both phones have far larger batteries than their predecessors. According to GSMArena, the Pixel 5 has a 4,080mAh battery, while the 4a 5G has a 3,885mAh battery.
Both devices are fitted with the Titan M security chip, and come with three years of Android OS and security updates.
Availability
Both devices are available for pre-order now, with the Pixel 5 going on sale on October 15 in Just Black and Sorta Sage colours, and the 4a 5G on November 19 in Just Black.
In a bid to promote its recent services (not unlike Apple with the iPhone 11 last year), Google is also offering three months of free Google Stadia, YouTube Premium, and 100GB Google One storage, as well as Google Play Pass and Gold/Silver Status on Play Points with any new purchase of a Pixel 5 or 4a 5G.
So far, only Vodafone, EE, and Carphone Warehouse have announced that they are offering the Pixel 5, and it is also available from the Google Store from £599. The Pixel 4a 5G will be available from the Google Store, John Lewis, Carphone Warehouse, EE, Vodafone, Argos, Three and Amazon from £499.