After 5G launches, the real campaign to win hearts and minds now begins amid an uncertain backdrop
It is still early days for 5G, following last year's launches by UK operators, but it seems just a matter of time before the technology takes over as the country's most popular mobile option. The new generation brings vastly improved data speeds, throughput and latency to customers, factors that will transform the way we use mobile data.
EE was the first UK network operator to launch 5G, in late May last year. Vodafone and O2 followed suit in July and October, respectively, with Three soon expected to launch its 5G mobile service after debuting a home broadband offering based on the new technology in 2019.
But strategies and network expansions for the new technology may not be plain sailing this year, given the political background in the country.
ABI research director Dimitris Mavrakis points out that despite 5G already being available in 70 UK towns and cities, an unstable economy caused by Brexit and other factors means operators are more hesitant to spend aggressively on souping up their networks than those in some other countries.
Mavrakis cites the more stable environment in South Korea, which he says has helped that nation become a frontrunner in 5G.
"South Korea has already been quick to bring 5G to consumers," he says. "It is a tech-savvy country that hasn't been affected by something as big as Brexit."
GfK global director Imran Choudhary agrees – but he thinks that despite the challenging market conditions, networks in this competitive new-technology environment also have an opportunity to drive margins and buck the broader trend of declining ARPU. In turn, he says, this can provide OEMs with the opportunity of a much-needed boom amid stagnating sales.
"The networks will want to provide new and updated services and tariffs that benefit from 5G speeds and low latency," says Choudhary.
"This will give them a chance to recoup some of the capital expenditure they have laid out in rolling out 5G, and at the same time help to push margins in the right direction in tough trading conditions."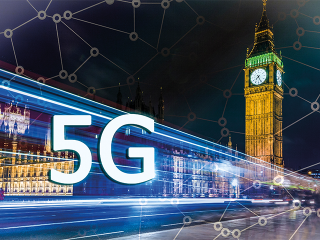 Global View
On a global basis, 5G is expected to flourish in the coming years.
Ericsson's Mobility Report from November 2019 makes a series of bold predictions for the technology, forecasting that 5G subscriptions will soar to more than 2.6 billion by the end of 2025.
But despite the future promise, Mavrakis highlights that 4G still has major legs in the coming years before its replacement as the preferred mobile technology, serving as an anchor for 5G networks.
This is reflected in Ericsson's report, which predicts that 4G subscriptions will peak in 2022 before gradually declining and being replaced by 5G.
"Current deployments for 5G are using 4G as a core network, even though there are enhancements to use standalone 5G networks," says Mavrakis. "We do not expect 5G to replace 4G straight away, but rather to compliment it."
At the same time, Canalys senior analyst Ben Stanton expects 2020 to be the year that 5G goes mainstream.
"It is the year that customers around the world will start to get their hands on affordable 5G smartphones," he says. "Smartphone companies are going to bring out 5G devices running Qualcomm Snapdragon 700-series processors."
Stanton believes gaining momentum on 5G is critical for mobile operators to recoup some of the billions they have spent on spectrum auctions and infrastructure buildouts.
Analysts say, however, that there remains a lack of understanding among consumers about what 5G offers – with a need for the technology's benefits to be better communicated to audiences before they will flock to buy the latest 5G devices.
This is backed up by research carried out last year by CCS Insight on UK consumers – despite the analyst company reporting that awareness of 5G in the country is stronger than in 2018.
Just five per cent of respondents said they had never heard of 5G, down from 30 per cent in 2018. However, among those with awareness of the technology, more than four in 10 thought 5G would boost the battery life of their mobile phones and 30 per cent that it would result in cheaper phone bills.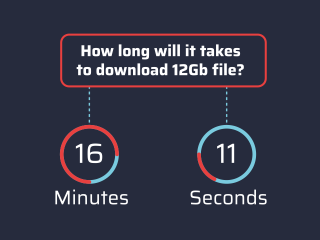 Highlighting Benefits
CCS Insight director of consumer and connectivity Kester Mann thinks that UK users do not know enough about 5G to make an informed decision about whether and when they should upgrade to the technology.
"What are the advantages in terms of latency, speed, and better performance?" he asks. "I don't feel the industry has done the best job of articulating the answers to these questions to audiences."
Mann also doesn't think 5G has the same pull for consumers that 4G had before its widespread introduction.
"I don't think there's the same incentive as there was in comparison to when we moved from 3G to 4G," he says. "Then, data usage had just started to take off and 3G networks were struggling to cater to the demand on networks – whereas 4G is working well and has plenty of life left in it."
Mann's view is echoed by IDC vice president of devices for the EMEA region Francisco Jeronimo, who thinks that consumers will not hurry to replace their 4G-compatible phones with 5G devices until they are given a good enough reason to do so.
"If phones already run quite well on 4G and consumers have already spent £700 to £1,000 on a device, most people will not feel the need to rush the upgrade process in the coming months," says Jeronimo.
"There won't be any need to replace their phones, and they will stick with their current ones for a lot longer on a network they know works well."
Marketing Need
Jeronimo believes that manufacturers and operators must show consumers the benefits of 5G. He thinks that once consumers begin to feel that their 4G devices are not fast or capable enough to deliver a good user experience is when consumers will make the switch.
In this vein, says Jeronimo, marketing will be key for these players, with the need to invest in pushing 5G and making tariffs and data plans as attractive as possible for customers.
Mavrakis, meanwhile, stresses the importance of good products. "It's always devices that make or break any new technology," he says.
He thinks that following the example of China – another country taking a lead on 5G – by making a number of mid-range devices available will help them appeal to a wide range of customers.
The expected addition of 5G on Apple's next iPhone later this year could help further spur interest in the technology, after last year's iPhone 11 came without this capability.
The company's push into 5G may also be facilitated after the smartphone juggernaut resolved a lengthy legal dispute with chipset maker Qualcomm last year and signed a multi-year chipset supply deal.
For other vendors, meanwhile, 2019 was a big year with respect to 5G, despite the technology not being as readily available as some might have expected.
Huawei and Samsung comfortably led the other vendors on this front, selling 6.9 million and 6.7 million 5G mobiles in 2019 respectively.
And although 5G phones accounted for just one per cent of smartphone sales in 2019, this figure is expected to rise significantly in 2020 given Apple's impending 5G release and smaller vendors fighting to gain traction in the race.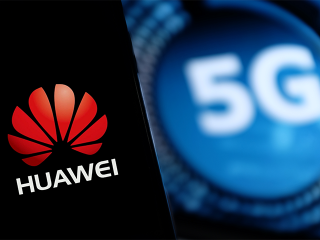 Challenger Chance
With the arrival of new technology as potentially game-changing as 5G comes an opportunity for challenger brands to also disrupt the smartphone market.
Choudhary believes smaller vendors such as Xiaomi, Realme and Oppo should ensure they have 5G at the heart of their products from 2020 and beyond to take advantage when the technology begins to reach more mass-market appeal.
"Consumers can only take advantage if handset manufacturers provide 5G-capable devices," he says. "If challenger brands want to make inroads against their competitors, bringing 5G to the mid-tier price points could prove fruitful, as larger brands may focus initially on their flagships at the super-premium end of the market but will quickly roll this feature throughout their ranging – giving challenger brands a short time to make the mid-tier their own."
Jeronimo agrees, saying that if smaller brands are able to develop cheaper devices with 5G capabilities, they can steal market share from some of their more popular rivals.
Although he contends that there is no way the challenger brands can compete with Apple and Samsung on 4G, the new technology represents a chance for emerging vendors to make an impression on consumers.
"5G can spotlight some of the smaller brands and open doors in some markets like the UK," says Jeronimo. "For operators to make 5G a mass-market technology, they need cheaper devices – and that's where smaller brands such as Oppo, Realme and Vivo come in.
"They can provide 5G handsets at cheaper price points, and that could make a real difference for them in such a competitive market."
But ultimately, it is down to operators to extend their networks to make the most of the opportunities with the new technology.
Right now though, Jeronimo believes, it isn't quite the right time from a consumer perspective to upgrade from 4G to 5G.
"If someone asked me if it is the right time to upgrade to 5G, I would say no; wait another year at least because prices will come down, networks will be available more widely across the country and there will be more devices at lower price points available quite soon," says Jeronimo.
So while the year 2020 may be a key year for the development of 5G, the lack of services supporting the technology across the country could halt its immediate expansion.
Nevertheless, what happens in 2020 is set to be a key launchpad for more widespread distribution of the technology to UK users over the coming years.