Andy Morris has been promoted to Executive Vice President of Likewize Europe to replace Gerry O'Keefe who is retiring from the business.
Morris joined Llkewize in May from Assurant Europe where he was CEO, He has over 20 years of experience in technology protection services, holding senior leadership positions at Assurant, Barclays, GE, Apple Financial Services and Sun Microsystems Finance
"The chance to lead the next chapter of our growth by delivering the best outcomes for customers and clients is extremely exciting. We have a huge opportunity ahead of us" said Morris.
Gerry O'Keefe joined Likewize in 2020 from Exertis where he was UK and Ireland managing director Gerry O'Keeffe. He arrived at the company in 2007 when it was known as Micro Peripherals (Micro-P) and masterminded the IT distributor's launch into the mobile channel.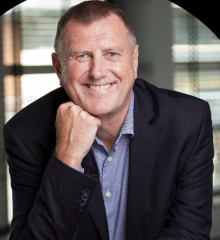 CEO Rod Millar commented: "Andy's wealth of knowledge and experience will help us to build upon the market-leading position that we established in recent years. I'm excited to welcome Andy to the role.