Virgin Media O2 and Ericsson are to provide a 5G standalone private network to venues hosting a national BBC Children in Need charity games tournament
The 'HADO Tournament for BBC Children in Need,' will involve competitors wearing head-mounted displays and armband sensors to create an immersive AR gaming experience.
The charity has a 'Game to Give' initiative, which promotes the positive impact of video games and technology.
The convergence of 5G technology and augmented reality gaming for a charitable cause promises to be an exciting and innovative event.
Gamers and supporters alike can look forward to a month of thrilling competitions and immersive experiences while championing a worthy cause. As the HADO Tournament for BBC Children in Need unfolds, it showcases the power of technology and gaming for the betterment of society.
By bringing 5G to the HADO Tournament for BBC Children in Need we are showcasing the huge potential of 5G to power different industries, as well as helping to raise funds for a great cause." said Ericsson UK and Ireland CEO Katherine Ainley,.
Lisa Kelly, Head of Innovation and Development, BBC Children in Need, said: "BBC Children in Need is delighted that Virgin Media O2 and Ericsson are supporting the HADO tour as our official connectivity partners. This is our first ever gaming initiative which will culminate in a live show on the BBC iPlayer and BBC Three on November 10th.  It's fantastic to have 5G connectivity to power the HADO Tournament."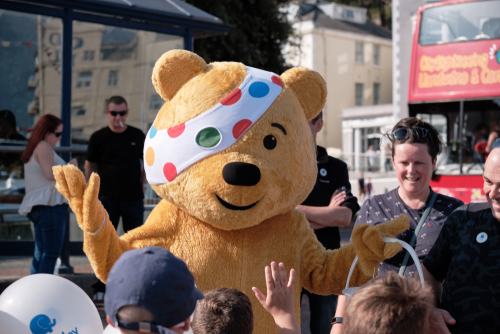 Jeanie York, Chief Technology Officer at Virgin Media O2, said: "We are so proud to be playing a part in this year's BBC Children in Need and using our services to make a real difference to the lives of deserving children across the UK. Next-generation 5G technology can transform gaming and by using it to support the HADO Tournament, we're using the power of our network to make a positive impact on society while supporting this important cause."