Ericsson shareholders have failed in their bid to sue Ericsson's CEO and board members over the scandal of its payment of bribes to ISIS terrorists in 2019 which caused its stock to drop by a third.
The U.S. District Court for the Eastern District of New York has dismissed the securities litigation brought by certain shareholders.
The court rejected claims that Ericsson misled investors and concluded that Ericsson did not violate any disclosure obligation to investors.
The motion to dismiss decision is subject to appeal from the plaintiff. Ericsson says it will continue to vigorously defend this matter if appealed.
The Nasdaq Stockholm has closed its review into Ericsson's public disclosure concerning the 2019 Iraq report stating it "cannot come to the conclusion that the content of the report was such that a reasonable investor would have used such information as part of his/her investment decision".

At Ericsson's annual conference a year ago, one of the world's largest sovereign wealth funds, and a top-10 Ericsson shareholder voted against releasing CEO Borje Ekholm and many other members from responsibility for the Iraq bribery scandal.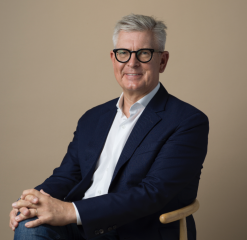 Ericsson is still facing legal claims from American families of servicemen and workers killed or injured in Iraq, Afghanistan and Syria. They are suing Ericsson under the federal anti-terrorism act. 
The families filed a suit in the District Court of Columbia alleging that Ericsson bribed terrorist groups to protect its interests in these countries and by doing so exposed their family members to graver risks.