New deal renews patent licence that expired in December 
Nokia and Samsung have agreed 5G patent license agreement that will see Samsung make royalty payments to Nokia for several more years. It supersedes the agreement which expired in December.
"Samsung is a leader in the smartphone industry, and we are delighted to have reached an amicable agreement with them", said Jenni Lukander, president of Nokia Technologies.
"The agreement gives both companies the freedom to innovate, and reflects the strength of Nokia's patent portfolio, decades-long investments in R&D and contributions to cellular standards and other technologies."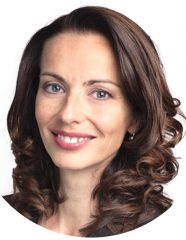 Nokia has invested more than €130 billion invested in research since 2000 which has generated 20,000 patents, including over 4,500 5G .patrents
Nokia offers its technology to open standards in return for licensing them on "fair, reasonable and non-discriminatory (FRAND)" terms. This enables other manufacturers to use Nokia tech without having to make their own investments. Nokia says this fuels innovation and the development of new products and services for consumers.
Nokia is fiercely protective of its patents and recently won court cases against Oppo in Germany and the Netherlands.