Around three million owners of older iPhones will soon be receiving $65 each in damages from Apple after a class action that accused Apple of slowing their devices succeeded reports San Francisco's Mercury News
Anyone who owned an iPhone 6, iPhone 6 Plus, iPhone 6s, iPhone 6s Plus, iPhone 7, iPhone 7 Plus, or iPhone SE was eligible to file claims by October 6 in 2020.
The battery scandal was caused by installing iOS 10.2.1 in 2017 which slowed the performance of older iPhones with exhausted batteries to prevent the phone from shutting down. The only way to recover lost performance was to replace the degraded battery. Apple's miscalculation was not telling customers that installing the OS upgrade would slow their devices.
Bay Area News Group business reporter Ethan Baron reported that the $500 million legal dispute dubbed "battery gate" controversy was finalised on Friday when a judge granted approved payments to iPhone users who signed up for the class action. Each eligible iPhone user who submitted a claim will receive approximately $65.
According to a report from The Mercury News, the judge dismissed a last-ditch appeal, thus allowing the settlement to proceed. This appeal had been lodged by two iPhone owners who contested the terms of the agreement and demanded a larger payout
But, the 9th U.S. Circuit Court of Appeals rejected the appeal by the two iPhone owners who had objected to the settlement's terms, clearing the final hurdle for the agreement to proceed.
Approximately three million claims were received, and the current estimate pegs compensation at around $65 per claim according to, Tyson Redenbarger the attorney representing iPhone customers.
The lawsuit accused Apple of orchestrating "one of the most extensive instances of consumer deception in history" by deliberately slowing down iPhone performance as the internal lithium-ion batteries aged. Apple issued a public apology and provided discounted battery replacements, and added the option to enable or disable the feature.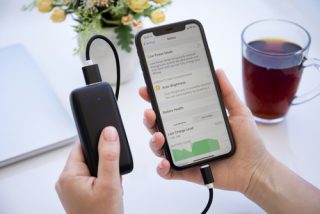 After the controversy, Apple introduced new iOS features aimed at mitigating the long-term degradation of battery health. Apple initially consented to the $500 million settlement in March, 2020 but denied any wrongdoing.
Some Apple fans on the MacRumors site were unimpressed with the penalty against Apple.
Said one MacRumors poster: "Overblown issue. Apple doing the right thing in stabilizing the device by throttling the CPU while Samsung and others say "whelp, your battery is old so it's causing your phone to reboot" and Apple gets the lawsuit while other companies go free. What a bunch of complainers. Now, I do agree with the lawsuit that Apple did wrong in failing to notify, but throttling is absolutely the correct course of action which goes above and beyond what other companies fail to do.
Another poster used sarcasm to make the point saying " Yes I remember. Took me months of therapy to recover from the damages incurred by Apple unveiling that after 5 years of intensive use, my battery was no longer up to the tasks and they silently decided to protect my iPhone from completely failing on me by no longer letting it pull the last bits of juice while doing its best to satisfy my hardcore needs. Shocked I was! Thank god the US is blessed with lawyers that volunteer to undo this unforgivable act of ignorance by having Apple bleed while filling their own pockets".