European Commissioner Thierry Breton (main pic) has warned Apple against artificially limiting of data transfer speeds and battery charging times with cables not MFI-certified or approved by Apple.
There is no official news that Apple will hobble cables that do not have MFI certification. But the EU is monitoring social media comment from credible sources about Apple that appear to give precise details of plans to only allow MFI-certfied USB-C cables to take full advantage of its devices. In a letter obtained by the news agency DPA,
Breton said it was unacceptable for there to be imitations on charger compatibility with an authentication chip in the cable.
The EU directive for a USB-C comes into force at the end of next year. But Apple is expected to announce its transition from Lightning to USB-C with the launch of the ilPhone 15 in September. Lightning has been in use for 13 years replacing the 30-pin to USB cable, whereas the USB-C standard is now the standard for charging technology for mobile phones, tablets, e-readers, digital cameras, headphones, portable speakers, and keyboards must be capable of charging via USB-C.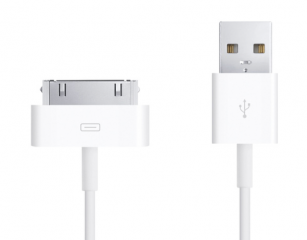 "Devices that do not meet the requirements of the unified charger will not be permitted on the EU market," said Breton's warning to Apple
According to German newspaper Die Zeit Anna Cavazzini, (below) Chair of the Internal Market Committee of the European Parliament and a Green politician, accused Apple of attempting to evade EU regulations.