But Chinese suck as OPPO, Vivio and Xiaomi vendors 'have much to do'.
The global market for refurbished device 15 per cent 2021 and is set for more growth says Counterpoint Research's latest report 'Smartphones and Circular Economy – Creating A Sustainable Future". The report assesses how well device manufacturers are using materials, recycling devices, and minimising waste. This starts from the device design , processing chips, and packaging to power consumption.
"Apple and Samsung are leading the drive towards sustainability. But brands like OPPO, Vivo, and Xiaomi have a long way to go with reclaiming and refurbishing devices considering the volume of new smartphones they ship every year says Counterpoint.
"Most of the reclaiming and refurbishing is done by the other players in the secondary ecosystem. The end-of-life stage is quite complex but is one of the most rewarding if done right. Carriers and retail refurbishment players are growing but OEM initiatives on reclamation, refurbishment, and e-waste reduction are limited. Even the best brands are not active enough in pulling back their used stock. The highest potential now rests with initiatives like trade-ins, which ensure a buyback of the older devices.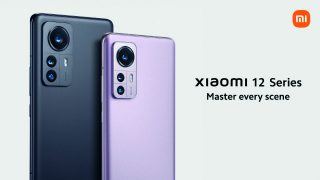 "Apple scores high on overall longevity, updates, and innovations toward sustainability, Samsung scores higher in repair, energy efficiency and after-sales networks. It depends on how long a consumer chooses to use a device".
"OEM tie-ups with local sustainability partners have increased, leading to circular initiatives across geographies. But such initiatives need to grow faster to be in consonant with the volumes of new smartphones shipped every year. There are opportunities as well. Sustainability and its different aspects, initiatives and players can be broken down into many sectors with varying opportunities. Environmental benefits compound when the industry and government take steps in the right direction:.