On the eve of the new iPhone 15 launch, Apple and Qualcomm have revealed Qualcomm's Snapdragon 5G Modem will continue to be used in iPhones in 2024, 2025 and 2026
This extends a deal that was set to expire this year. There were rumours that the iPhone 15 series would be the last to rely on Qualcomm modems.
Apple is Qualcomm's largest customer and accounts for nearly a quarter of its total revenue.
This contract extension indicates Apple's attempts to develop its own custom 5G modem is taking significantly more time than expected. It also has to navigate bureaucratic hurdles, such as modem certification with connectivity authorities. Apple has reportedly been working on its proprietary modem since 2018. In 2019, it acquired the bulk of Intel's smartphone modem business. The modem's launch timeline has shifted from 2023 to a potential timeframe of 2024 or 2025.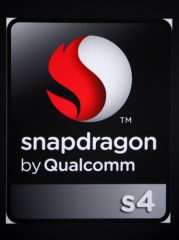 Despite the extension of the agreement until 2026, Apple may still introduce a custom modem in new devices before that date. Apple analyst Ming-Chi Kuo thinks the modem could debut in 2025. Qualcomm anticipates maintaining a 20 per cent share of iPhone shipments when the 2026 iPhone is launched. This implies that Apple will continue using Qualcomm modems in a minority of iPhones during that period.
Apple wants its own custom 5G modem to replicate its success with Apple silicon which has produced significant improvements in battery life and performance over Intel chips.