Apple's iPhone 12 is the world's most popular second-hand phone according to research by CCS Insight which found mobile device sales in the circular economy channels reached $13.3 billion, In the first quarter of 2023,
The circular sector, which focuses on trading, repairing, refurbishing, and redistributing older devices, grew by 14 per cent compared to the previous year, while sales of new devices decreased by two per cent.
Increasing volumes are being driven by strong demand for newer flagship models and devices sold in "like new" condition which has kept market prices thriving says CCS Insight.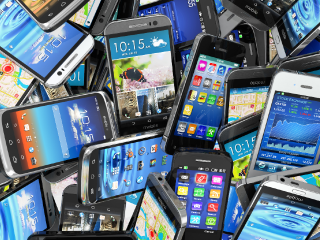 The iPhone dominates the secondary market, expanding its market share for five consecutive quarters, mirroring trends in the primary phone market. This has also increased the number of active iOS users compared to Android
CCS Insight analyst Kane McKenna says the secondary smartphone market is consistently surpassing the new-device market as better products from leading international brands become available.
"The adoption of pre-owned devices has been driven by both the cost-of-living crisis and sustainability concerns. Used phones offer the advantage of being less harmful to the environment by avoiding carbon emissions and raw material consumption associated with manufacturing new devices.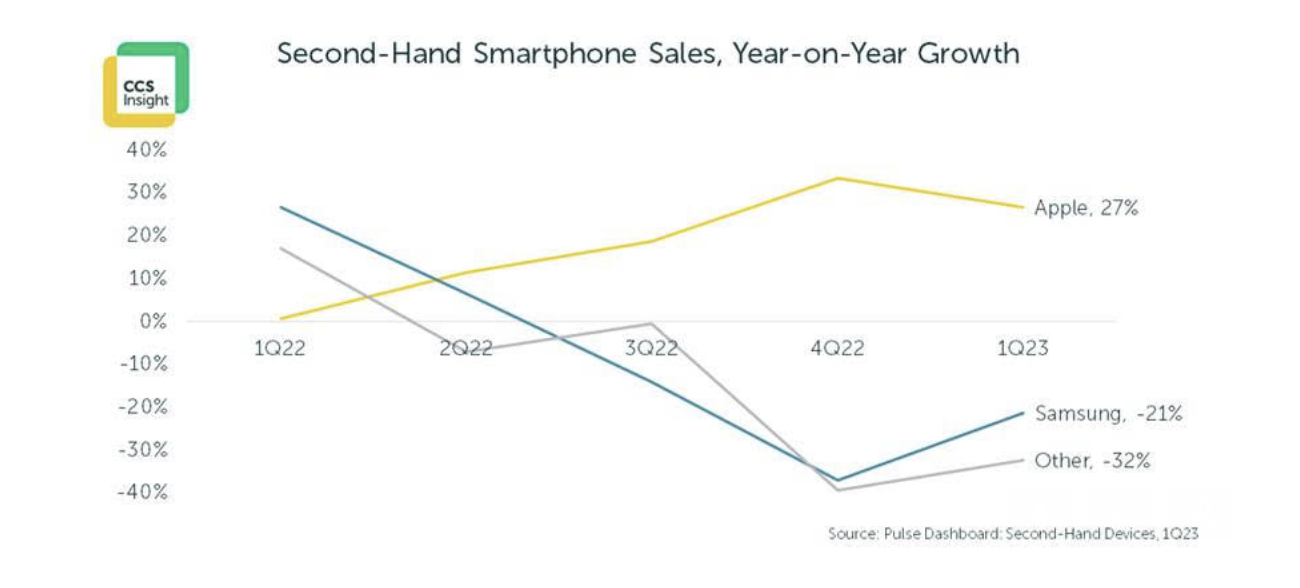 "However, the lack of supply, particularly from global markets outside the US, is hindering growth in this segment. Trade-in levels have been flattening, and European trade-in volumes are significantly lower than desired, leading traders to target markets like Japan, India, South Korea, and China, which have a surplus of used iPhones."
Apple, and Samsung make up almost three out of four products in the circular supply chain' says CCS Insight
Retailers and marketplaces like Back Market, refurbed, eBay, and Amazon dominate sales, but regional players such as Aihuishou in China, Cashify in India, Rebuy in Germany, and musicMagpie in the UK are also strong in their respective markets.
CCS Insight VP of Research Simon Bryant says less than 10 per cent of used mobile devices will enter the circular economy in 2023, but this volume will generate over $40 billion in revenue.
"This market has ample room to grow and contribute to reducing the impact of mobile devices on the environment"