The vendor hopes the combination of its product ecosystem and value proposition will help boost its share in the UK, a market that has been dominated by Apple and Samsung in recent years
After releasing its first smartphone just over a decade ago, Chinese manufacturer Xiaomi has become a leading brand in smartphones, accessories and a range of artificial-intelligence-of-things (AIoT) products.
The vendor gained momentum fast, building up the largest market share of smartphones in its native China by 2014.
In 2021, Xiaomi reported 34 per cent year-on-year growth in revenue and ranked third globally for smartphone shipments, according to Canalys.
In Europe, Xiaomi held a 23 per cent market share in 2021 despite only entering the region in October 2017, but is yet to gain a prominent share in the UK – where it is estimated to have secured around two per cent of the market in recent months.
Despite that, Xiaomi is gunning for a long-term top-three position in the country, having hit this mark temporarily in Q2 last year, according to some analysts. However, it tailed off later in the year.
One of the company's newest appointments – Steven Gong, country manager for UK and Ireland – is aiming to fulfil this goal.
"For this year, our target is to get in the top three in the UK, which means roughly a five per cent market share," he says.
Germany Role
Gong was previously director of the carrier business for Xiaomi in Germany before taking on his UK role in October 2021.
Reflecting on his experience in the role so far, he says: "My greatest achievement since starting my role in the UK is making a channel breakthrough by partnering with Currys.
"We started with online channels and are hoping to build up a relationship with offline channels and operators.
"We already have our devices stocked with Vodafone and Three UK, and soon we will have our first product branch with O2."
Since taking on his UK and Ireland role, Gong has overseen launches of the Redmi Note 11 and Xiaomi 12 series, three 5G devices added to the Redmi range, wearables and Xiaomi Buds.
Xiaomi products are also stocked in Argos, Very and Tesco, while Gong says that Amazon is its biggest partner.
"We also have our own Mi.com channel and Mi stores, and we are going to expand our stores in the local market to give plenty of choice for the consumer," he says.
Xiaomi is number one in eight countries worldwide, including Turkey, India and Spain, and was number one for a time in France and Italy.
It was also the top global smartphone brand in June 2021, according to Counterpoint Research.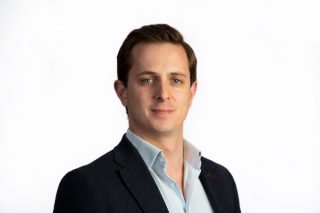 Secrets of Success
But how exactly has Xiaomi managed to achieve its success in Europe and around the world?
Counterpoint associate director Jan Stryjak believes that Xiaomi has been successful partly due to the decline of Huawei and the fact it was the first of the new wave of Chinese smartphone OEMs to enter Europe.
"Xiaomi entered the European market eight months before Oppo and nearly two years before Realme, while Honor didn't become independent from Huawei until November 2020," he says.
"Xiaomi first launched in Spain and rapidly found favour in the price-conscious market, particularly with the Redmi sub-brand.
"It's also done well in other price-conscious markets in Eastern Europe, although it is yet to match this success in premium markets like Germany and the UK."
UK Parallels 
From his time in Germany, Gong has noted some parallels to potentially pursue for increasing share in the UK.
"I noticed that the UK market is very similar to the German market, as both are dominated by Apple and Samsung," says Gong.
"In Germany, I helped build the relationships with key operator networks and ensured that we could maximise those partnerships.
In 2021, we were the third-largest smartphone manufacturer in Germany, with a 16 per cent market share."
Gong hopes to repeat these kinds of results in the UK market, but Stryjak believes that may prove challenging.
"Xiaomi had a good run in Q2 2021 and overtook Oppo to become the UK's third-largest vendor," he says. "However, Oppo's merger with OnePlus in June 2021, exacerbated by supply issues, meant Xiaomi slipped to fourth in Q3 2021."
Stryjak also thinks there isn't enough consumer awareness to keep the vendor consistently in the UK's top three yet.
This is a point with which PP Foresight tech, media and telco analyst Paolo Pescatore agrees. "Establishing a brand and standing out in a cut-throat market will be critical," he says.
"Therefore, expect big marketing campaigns and relying on key partnerships to raise awareness to form a key part of strategies moving forward.
"Standing out in a crowded market, with affordable prices across the portfolio, will be paramount."
Gong says, meanwhile, that the UK's awareness of Xiaomi has grown by 50 per cent since last year, but he and the analysts emphasise a need to highlight the unique features that set it apart from other players.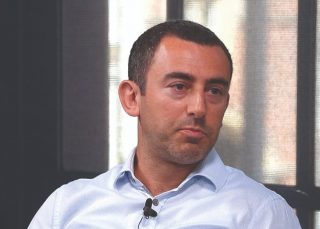 USPS
Stryjak says one of Xiaomi's USPs is its positioning as a brand that offers premium-feel devices at non-premium prices, while also pointing to its ecosystem of AIoT devices – ranging all the way from gaming monitors and WiFi routers to electric scooters.
Echoing these sentiments, Gong says Xiaomi prides itself on being a brand focused on the internet age with a large product ecosystem, making it stand out from traditional smartphone brands.
"You see here in the local UK market, there is some other branding bundled with external products because they don't have their own," Gong says. "We bundle these things together to create an entire package for our customers."
Pescatore agrees that Xiaomi's ecosystem might act as a differentiator. "This could prove to be beneficial, with converged providers like BT, VMO2, Sky and others all stepping up efforts for the connected home," he says.
"Bundles including numerous devices for mobile and options for different services could present new and exciting opportunities."
Prospects
Xiaomi's ambitions to achieve a consistent third in the UK market may not be impossible, given it reached that position in Q2 last year, during which it also hit number-two globally by Canalys figures.
Counterpoint Research also revealed that Xiaomi had two phones among the global top ten bestsellers of 2021 – the Redmi 9 and 9A.
However, the company faced some challenges last year after a positive performance earlier in the year. 
"Xiaomi was doing quite well until hit by supply issues towards the middle of last year," says Stryjak.
"These issues look to be easing off, but Xiaomi has lost a lot of ground. "Having said that, our data shows that Xiaomi was the UK's fourth-largest vendor in the UK in Q4 2021, and I think third place is possible if it can recover swiftly and boost its visibility and brand awareness."
Enticing customers
But Xiaomi could also find it difficult to encourage consumers to turn to a lesser-known brand when Apple and Samsung dominate.
Pescatore believes the pandemic has also changed the way consumers purchase products and that Xiaomi will need to offer something new to compete with the big names. 
He thinks this has become more prominent as the pandemic has gone on. "While there was an opportunity for new players, users are now turning to the brands they know and trust due to these changing times," he said.
"User requirements were different, and highlighted the opportunity for companies like Xiaomi to work with a broad range of partners to generate further appeal of its devices."
Stryjak reiterates this view: "Brands like Nokia and Motorola are seeing resurgences in the UK market as consumers remember when they were key players."
He says, however, that Xiaomi's Redmi sub-brand has an opportunity to capture more of the low-end market.
"The Redmi 10 5G is Europe's cheapest 5G smartphone, so that could help Xiaomi gain more mass-market acceptance," says Stryjak.
Gong has faith that Xiaomi can overcome competition challenges, with the firm working on building partnerships with operators and distributors.
"By offering a diverse and unique range of products, we're able to introduce more people to our brand and create a seamless experience across our product range," he adds.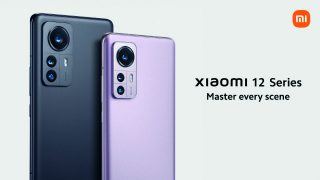 Oppo Factor
But it's not just Apple and Samsung that Xiaomi need to worry about. Chinese rival Oppo itself recently outlined plans to become third in the UK market this year (Mobile News, issue 716).
According to IDC figures for 2021, Oppo holds 2.6 per cent of the UK market, compared with Xiaomi's 1.6 per cent.
But Gong says he isn't fazed by the competition. "We believe the strength and diversity of our product range, both smartphone and AIoT, means we have a lot to offer the UK market and are confident we can be successful here," he says.
Stryjak isn't sure who might win the battle for third place, which is ever-changing. "Oppo has made inroads because of its sponsorship of high-profile events like Wimbledon, but Xiaomi is still not that widely recognised," he adds. 
"Xiaomi needs to boost its visibility through marketing and potential sponsorship deals of its own if it is to grow.
"However, Oppo lost a bit of ground towards the end of 2021 and its share is now quite close to Xiaomi."
Marketing
Gong says that marketing and creating relationships will secure Xiaomi a spot in the top three. And Pescatore agrees that these approaches can help the vendor gain share. 
"To reach its goals, sponsorships could prove to be influential to help grow the brand," he says. "It should leverage new relationships to connect with users."
For his part, Stryjak expects Xiaomi to focus efforts on recovery from supply issues, as well as building brand image.
"I think the Xiaomi 12 series will do OK, but it faces stiff competition in Europe's premium Android segment from Samsung, Oppo, OnePlus, Realme and Honor, the latter of which is pushing hard in Europe this year," he says.
"I also expect the Redmi 10 and Note 11 series to do very well, picking up where their predecessors left off and grabbing a big chunk of share in the lower end of the market."