Vodafone and Three's deal will create the biggest single mobile network. Hamish White, CEO of telecoms provider Mobilise explains how the merger could affect the UK's mobile market.
While the merger seems to be beneficial, it's far from approved yet. And it's a process that could take as long as 18 months, with approval from the CMA not a given. It will take months before we know the answer.
The merger will create a network covering more than 99 per cent of the UK population with its 5G standalone network by 2034, offering a superior experience for consumers. It also commits to continung with social tariffs and has pledged to help six million people overcome the digital divide by 2025.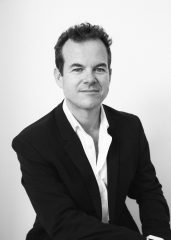 But there's more to it than just supporting the government's 5G ambitions and vulnerable people. This positioning is likely an attempt to appease the Competition and Markets Authority (CMA) to approve the proposed merger. Vodafone has been under pressure to improve its performance. There has been a significant drop in share price and an increasing net debt figure, as well as the announcement to cut 11,000 jobs in May 2023.
How likely is approval? Vodafone and Three are using 5G is the key driver for the regulators to approve their proposition. But this it will be challenging to convince the CMA of this. Recent data from Uswitch does not provide any compelling case that 5G delivers any value to consumers.
This is because 4G is more than sufficient for most consumer telecoms needs. Less than half of 5G users in the UK say they have experienced improvements in speed or reliability. It's also proving challenging to find evidence of any value of 5G to operators too, due to the heavy cost of investment and the struggle to get a return.
This doesn't mean that regulators won't buy it. BT and EE successfully in 2016, and Virgin Media and O2 did the deed in 2021. If these operators have been allowed to merge, surely Vodafone and Three will as well. If they don't, merge there are concerns they'll be unable to compete with their two competitors. Merging gives scale and footprint to effectively compete. An evenly-matched competitor is likely to result in greater competition and cost savings for consumers on any of the three MNO networks.
So, how would this merger impact industry, consumers and businesses? A lot is unknown. Three and Vodafone have fairly different brand perspectives. Vodafone's image is of a corporate, business-oriented operation. Three targets young users with wit attractive data packages. Will these two cultures combine or be replaced by a new market position?
It's also worth considering how the merger would affect the spectrum split. Vodafone and Three hold as much as 49 per cent of all licensed bands, Mobile networks have to balance their spectrum holdings to provide coverage, capacity and demands for different services and locations across all networks. A spectrum review may be required to ensure that the proposed merger doesn't result in the new single entity dominating certain bands.
How this will affect network sharing agreements? Mobile Broadband Network Limited is a 50-50 joint venture between EE and Three UK, and Cornerstone Telecommunications Infrastructure Limited is a 50-50 joint venture between O2 and Vodafone. If the merger goes ahead, will Three be able to use CTIL's infrastructure and Vodafone use MBNL? How this will play out? If one operator is involved in both UK sharing network agreements, this could have a negative impact on competition and enable information exchanges.
Having looked at all the issues, the Vodafone Three merger will most likely go ahead, although its form is undoubtedly going to change. There may be consumer benefits from larger 5G network. But there are many concerns around how it might impact the market.
Mobilise was formed in 2011 by Hamish White as Mobilise Consulting, building consulting for MVNOs around the world, launching and growing MVNOs and working with companies such as FreedomPop and Dixons Carphone.