Oppo hit China's number-one spot for the first time in early 2021, but can it duplicate its success in Europe?
Earlier this month, Oppo's president for Western Europe made a bold claim that the vendor can be a leading smartphone brand in Europe.
It's a statement that comes fresh off the back of Oppo becoming the number-one vendor in China.
Oppo overtook the stricken Huawei in its home market for the first time ever in the final quarter of 2020, according to Counterpoint Research figures, suggesting that European president Maggie Xue is right to be confident.
Xue herself called the company's target ambitious, after the vendor – part of the BBK Electronics Group that also houses OnePlus, Realme and Vivo – launched its flagship Find X3 smartphone series.
Xue told the press: "We've set an ambitious goal for the next few years to become one of the top manufacturers in Europe, and we're convinced we will achieve this.
"It is the same ambition that drives true innovation, progress and the values of our company."
Rewind a few years and Oppo was not widely known in Europe, with the vendor arriving in the region's markets initially in 2018 and here in the UK the following year.
Now, Oppo has entered 12 Western European markets, with Portugal, Germany, Ireland and Belgium the latest after being added in 2020.
Last year, Oppo grew 200 per cent year-on- year in the region in terms of handset sales, despite the pandemic.
But what chances does Oppo have of becoming a leading smartphone brand in a region where Apple and Samsung have such a big influence?
Building connections
In the UK, Oppo has been particularly successful at building partnerships with network operators since its initial 2019 foray into the market through a link-up with Carphone Warehouse.
Since then, the vendor has struck deals with all four of the country's major network operators.
In a previous Mobile News feature (issue 703) on the battle for third spot globally in the smartphone market, CCS Insight chief of research Ben Wood said he expected Oppo to be best- placed among the Chinese vendors to bring the challenge to the big two of Apple and Samsung.
A few months later, his opinion hasn't changed, but the vendor's route to success will be far from simple given there are a number of brands jostling for market share.
"Oppo can certainly become a leading smartphone brand in Europe, but it's going to be a long, tough and expensive journey," says Wood. "With so many companies chasing the Android smartphone opportunity, it requires a huge, multi-year investment to become a leading player."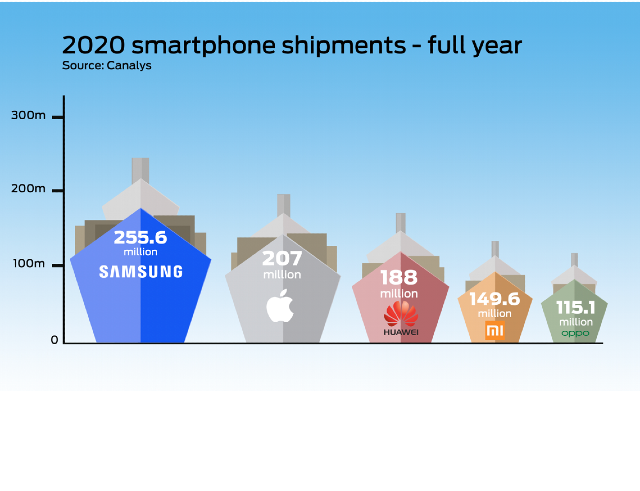 Uswitch head of commercial for broadband and mobiles Ernest Doku agrees with this assessment.
"Given the recent success Oppo has had in unseating Huawei as the most popular handset vendor in China, it is unsurprising that it has set its eyes on the much-coveted European market," says Doku.
"While there is certainly a gap in the mid-tier handset range, given the challenges Huawei has faced over the last couple of years, Oppo will have to fight fiercely to step up into that space, with many of its competitors better placed in the European arena."
Doku thinks Oppo needs to look at how to create a unique appeal for its products, citing the success that Huawei has seen in Europe with its camera technology.
"The key to growing as a brand is by finding a USP that makes Oppo stand out from its competitors, and this is where Huawei has excelled," he says.
"The camera in the Mate range was able to push the brand firmly into the top-of-the- line handset territory; in order for Oppo to meet its ambitions, it will need to find a suitable design feature which it can claim as best in class."
Competitive market
Despite the vendor's recent growth in Europe, Xue says she is aware of the competitive nature of the market and isn't getting carried away.
"We've already seen huge growth in Europe last year, but we aren't naive and we know there won't be any shortcuts.
"There's no getting away from the fact that Europe is a competitive market. While some smartphone brands have thrived over the last few years, others have struggled to gain a foothold for one reason or another."
But Xue is adamant that Oppo won't be distracted by the competition, instead focusing on what the brand itself can do as it looks to continue growing in the region.
Nor is she getting too carried away about Oppo overtaking Huawei in the rankings for the first time ever in China.
"We don't pay attention to short-term results at Oppo, we're more interested in our long-term development," she says, adding that the UK is an important part of the company's strategy.
"All of our customers are important to us, regardless of the market they are in, and the UK is no different.
"We have a loyal fan base in the UK and, irrespective of the size or the competition in a particular market, we'll always strive to design and deliver technology that's suitable for them."
Market knowledge
An unnamed former employee at Oppo told Mobile News that they believe the vendor has a chance of doing well in the UK, but will need to understand the market better.
"In territories such as the UK, there is a real lack of understanding of the local market, which points to a lack of strategic direction and leadership.
"This is evident in the erosion of price at launch or immediately after, and a lack of recognition for the brand in the market."
The former employee added that it is essential for Oppo to outline what the brand means for its consumers.
"To have built a true authentic brand, consumers will need to understand what the Oppo brand stands for," they said. "Oppo is still very much an unknown brand name; consumers, retail staff and partners still don't really know what it stands for."
Xiaomi challenge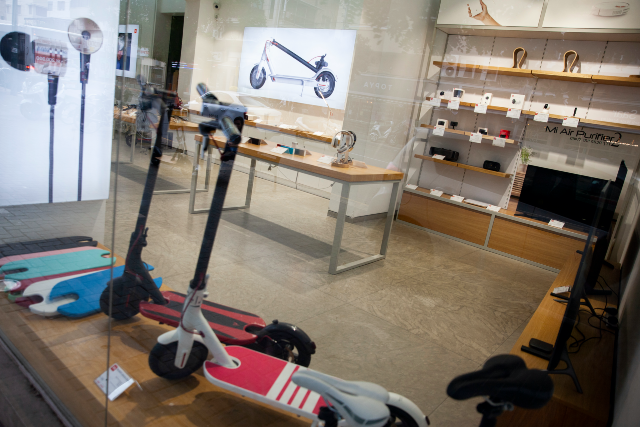 In terms of competition for market share in Europe outside Apple or Samsung, Oppo's strongest challenge is expected to come from a fellow Chinese vendor in the form of Xiaomi.
Xiaomi was fourth globally for smartphone shipments in 2020, up 19 per cent year-on-year to 149.6 million, according to Canalys.
And Xiaomi overtook Huawei during Q4 last year to sit third place overall for the final quarter.
The brand has been able to raise awareness away from smartphones, with a range of electronic products including electric scooters.
And the former Oppo employee believes this could be an advantage for Xiaomi.
"Xiaomi is really building momentum in Western Europe, but a lot still needs to be done within the UK to build recognition for the brand within smartphones.
"Looking on the streets, they are already highly recognised in the e-scooter market, with almost every e-scooter on the roads being a Xiaomi."
Wood agrees that Xiaomi will provide Oppo with stiff competition.
"Xiaomi appears to be prepared to play by different rules, accepting an ultra-low margin to grab share with punchy prices, and this business model may not suit Oppo."
However, Doku expects the tussle to be more complicated, with the likes of OnePlus, Sony, Motorola and Google vying for sales in the region.
Innovation 
Touching on his comments about identifying a USP, Doku says Oppo must avoid falling behind when it comes to innovation.
He points out that smartphones have become very similar in recent years, leading to a need for something different.
"We've seen consumers fighting with handset fatigue, as new offerings across manufacturers have offered little new to the eye and with functionality seemingly unchanging."
But with 5G still in its early days, Doku says Oppo has an opportunity to get consumers onside who are probably buying their first smartphone of the decade.
He also hopes the vendor can continue to consolidate strong partnerships with the mobile networks.
"One thing Oppo has been doing right is securing broad support from the networks," he says. "The networks really lend advocacy to a brand and help change fortunes, so the route to market has to flow through the telcos, with a steady stream of engaging devices to reach a wider consumer base."
The former Oppo worker warns, meanwhile, that the vendor needs to reflect on its strategy with regard to price discounts.
"Over the last year Oppo has been too heavily focused on price discounts and needs to avoid doing so," he says. "It impacts the residual value of products, and consumers and retail partners will come to expect this all the time."
Pathway through Covid 
As far as the immediate future is concerned, Xue says Oppo, like the rest of the industry, is looking at how to continue navigating its way through the changing landscape during the coronavirus.
"There's no getting away from the fact that the global pandemic has had consequences for the entire industry," she says.
"For Oppo, the pandemic has prompted us to adjust our products, channels and marketing strategies to adapt to new situations."
Like others, much of this has been about moving activities such as launch events and customer contact online.
Xue is bullish that the industry can make a recovery this year, saying that Oppo will continue to adapt to the challenging conditions while also building more lucrative partnerships.
"We've been part of some really exciting deals in the past, so it's something that we always look out for, but it's about sponsoring the right company at the right time."
Oppo will continue to work as a sponsor for the Wimbledon tennis tournament this summer, while also supporting Roland Garros and Spanish giants FC Barcelona.
The vendor's ongoing brand awareness drive should also help to boost its chances in the region.
Doku believes that Oppo's challenge of growing in Europe is ultimately a long-term endeavour that will require it to retain momentum over time.
"Making headway in Europe – and particularly in the UK – is a marathon rather than a sprint, and the company can't afford to run out of steam if this strategy is to succeed."