Network trade-ins need to be sold for the best margins Are mobile network operators picking up B2B auctions fast enough?
Consumers are growing more hesitant to £1,000 every time the latest Apple or Samsung phone launches. In fact, 22 million phone users (nearly 35%) would buy a refurbished phone over a new one says Jess Morris, head European marketplace manager at B-Stock.
With new mobile launches each year, used mobiles are a more affordable way to keep up. The IDC predicts that sales of used smartphones will increase total market value from $25 billion in 2019 to $65 billion by 2024. Why should mobile network operators (MNOs) care that consumers are open to the idea of pre-owned tech? Less money left on the table! Longer upgrade cycles, meaning consumers are upgrading less often – about every three years instead of every two – creates a market for carriers to explore.
Phones are more reliable than ever. More importantly, they retain their resale value for longer. Reports say the average price for a secondary market phone is £340 for a Grade A model. Used phones make money still because they are an everyday necessity. Even though new iterations add performance upgrades and fresh features, last year's model will remain usable and desirable for years to come. Consumers know they don't necessarily have to pay top dollar for a great device and will often opt for a pre-owned model to save money.
There is an opportunity to capture this additional revenue stream via resellers on the secondary market. Top US carriers are already utilising B2B online auctions as a way to get excess or trade-in products into the hands of qualified business buyers – who then go on to sell directly to consumers or negotiate wholesale prices.
Combatting the problem of e-waste by introducing impactful sustainable practices
By keeping more phones in the secondary market, and out of landfill, carriers and mobile phone manufacturers can help combat the problem of e-waste. Thanks to resale, mobile phones can have second, third, or more lives. 
Not only are the economic benefits of secondary mobile phones top of mind, but also the environmental implications. Improperly recycled or discarded electronics pose environmental threats.
Consumers are more conscious of the need to recycle. Meanwhile, law makers are launching regulations to make it easier for customers to repair products. But there is still more progress that needs to be made. This year, 5.3 billion mobile phones will be thrown away, the international waste electrical and electronic equipment (WEEE) forum says. 
Maximising re-sale margins on traded-in phones
Trade-in phone schemes increase the supply of used phones. Consumers can get hundreds of pounds in exchange for recent model trades. Thanks to trade-ins and returns, MNOs and other sellers have to manage a constant turnover of stock. Luckily, with an auction set-up, sellers are virtually guaranteed to move inventory – regardless of volume, time of year, or product category. They make it as easy to accept bids from thousands of buyers as from a small handful. And do so at a pace that suits the seller.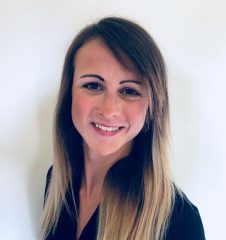 Standardised conditions also help with resale margins as buyers can quickly determine what inventory they're buying and how much they're willing to pay for it. Currently, there is no official grading system for devices in the UK. Creating an industry standard is a large undertaking dependent on various stakeholders coming together. However, by standardising an often-subjective system, consumers can more easily trust sellers of refurbished devices. In the US, the Cellular Telecommunications Industry Association (CTIA) lays out a set of codes to define condition grades for used mobile devices. Wireless device grading scales criteria published by CTIA Certification helps standardise the buying and selling of used smartphones. 
Insurance and warranty phones are another revenue source for MNOs. Mobile phones that come back damaged or defective are another cause for returns and replacements. Damaged phones are less expensive to acquire by mobile buyers looking to harvest parts, sell inventory to repair shops, or refurbish and resell themselves. Therefore, there is still a demand for insurance and warranty replacement phones on online auction sites.
How to move inventory fast to a global audience while still commanding high prices
MNOs are moving away from the 'old school' techniques of getting these devices into the secondary market. 'Old school' techniques involve manually prepared spreadsheets, back-and-forth negotiations, phone calls, and emails to small cohorts of existing buyers. These methods are time-consuming, not to mention limit the reach of potential buyers for used smartphone inventory. Relying on these old methods can also place the seller at a disadvantage in terms of reaching the highest recovery possible. 
The more efficient way to move inventory fast and to a global audience, while still maintaining competitive prices, is B2B auctions. When more buyers are interested in a product, the price goes up.
This is what an online auction does. Auctions require no offline negotiating. Instead, sellers extract a buyer's highest willingness to pay. Ultimately, this makes auctions more reflective of the true value of a product. It delivers the true market price, thereby maximising return for the seller.
MNOs can find interested buyers all in one place by regularly listing inventory online. Buyers far and wide, from major exporters and refurbishment companies to businesses selling directly to consumers, can compete for inventory during the fixed duration of an auction. And once they win, arrange their inventory shipment. Quite a step up from manually updating spreadsheets and issuing purchase orders and invoices. 
Expanding into overseas markets and navigating compliance risks
One way to drive up demand (and prices) is to reach buyers in overseas markets. There is a rising demand for recycled phones from developing countries. However, sellers must be careful to meet local regulations and navigate compliance risks accordingly. Sellers must take care to data wipe all devices prior to resale – and do so in a trusted and transparent manner.
To standardise this process, the industry created the R2 (Responsible Recycling) Standard. R2 identifies and monitors best practices in electronics repair, reuse, and recycling. It takes months for a business to become R2 certified. But obviously, there are rewards. For sellers, the certification provides a framework for safely trading in the mobile secondary market; for buyers, it can help them access more products.
MNOs should find that the secondary mobile market is more accessible than ever before. By leaving the traditional methods of selling used or trade-in stock behind, the possibilities of B2B online auctions are limitless. Sellers can command higher prices, gain more channel control, and speed up the sales process in a more automated and efficient way. All while extending the life of mobile phones and keeping them out of landfill.