Cashless payment systems are unfit for purpose without a reliable mobile phone signal writes Stuart Waine of Spry Fox Networks 
Considering that mobile phones are the go-to device for most cashless/contactless payment systems it is ironic that the biggest stumbling block to the reliable functionality of these next-generation payment systems is poor to non-existent mobile coverage in car parks in the first place. But if these systems are not working, drivers face the risk of being fined.
Cash payment systems in carp parks will soon be history. The demise of cash is generating exciting new opportunities but most cashless payment technologies are unfit for purpose without a reliable mobile phone signal. This must be factored into their deployment from the outset. Mobile coverage isn't just the enabler to cashless payments it's integral to wider smart building technologies. This in turn is empowering car park providers to differentiate themselves by offering a range of value-added services over and above parking.
"Cashless payment technologies are unfit for purpose without a reliable mobile phone signal"
Parking provision has historically been a low-margin business. However, as the world becomes increasingly digital and EV rollouts gain traction, conventional facilities are being given a new lease of life by becoming increasingly important revenue generators for property managers/owners in busy urban areas.
Into the dead zone
The biggest problem with the zero converge dilemma in car parks is their location. In busy urban areas, these facilities are either below street level or in large multistorey buildings constructed out of iron, steel, glass, and concrete.
Location aside, the building materials used and multiple ventilation points and ducts, reduce the penetration of mobile phone signals, particularly 4G and 5G ones. Thus most car parks have mobile dead zones. Ensuring reliable mobile coverage above ground is difficult enough because of physical obstructions, line of sight challenges, network capacity and weather conditions. These all impact the mobile signal strength. So providing reliable mobile coverage below ground takes these challenges to an entirely different level, yet this is where most cashless payment systems are located.
Consumer and business car parks can help drive economic growth. More importantly, they are integral to general wellbeing because ensuring parking permit holders have access to dedicated parking spaces at home, at work or simply out and about reduces unnecessary stress and frustration. The (perceived) drawback is that regular car park providers are having to overhaul their long-standing business models, swapping out coin machines for cashless alternatives to survive.
In tandem, as fossil fuel vehicles are being replaced by EV alternatives and IoT gains traction, these very same carp arks are becoming the go-to destination for EV charging, parcel pickup points or simply to catch up with emails.
These changing trends are also creating lucrative business opportunities. Parking management firm Apoca Parking AG is conducting trials in the UK to provide drivers with cubicles to work in whilst their cars are charging (along with pop-up shops, cafes, and office spaces for start-ups) Payments to book a space and access the different facilities are made via a mobile App or a vehicle's infotainment system The purpose of these high-tech car parks is to deliver heightened QoS to existing and new customers and empower parking providers to develop additional revenue streams through the provision of value-added services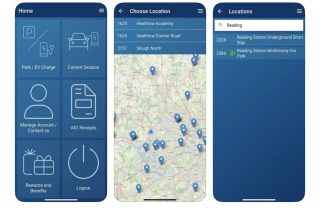 Cash payments are no longer an option 
Cashless payment systems are the way forward in a tech-driven world because they're convenient, secure and generate a full audit trail. Integral to their functionality, however, is an uninterrupted mobile phone signal. Not only does this provide the high-speed internet access needed to support in-app transactions, but all one-time authorisation codes (OTAC), a fundamental requirement to all "customer not present" transactions for validation and authentication purposes, are delivered via text message and not Wi-Fi as many would think. What's more, the security associated with these transactions has been further heightened, with consumers required to approve payments in-app or via one-time passcodes delivered via text. 
The outside network must be taken indoors or below ground
The only way to guarantee the levels of coverage needed for cashless payment transactions is by taking the outdoor network inside using third-party equipment. The end system will depend on building type, services needed and budgets available.
Central to the success of any installed solution is understanding the mobile coverage situation at street level. The only way to effectively achieve this is to carry out a detailed mobile site survey, There are ways to do this. 
Tools are readily but most do not provide a hierarchical view of the coverage situation. Moreover, they're only able to provide information at the network level. Mobile coverage at the device level must also be considered if cashless payment systems are to perform optimally and deliver a positive end-user experience.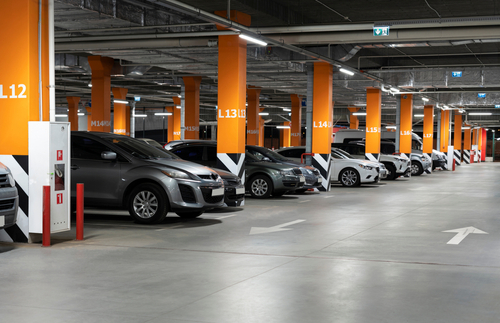 Repeat business 
The most straightforward way to improve mobile coverage is to install a mobile repeater system. Unlike other mobile coverage systems (DAS, PICO CELL etc.), mobile repeaters are carrier-agnostic. They will be able to improve mobile coverage conditions regardless of the provider.
Since the regulators changed the rules regarding their usage, the deployment of repeaters is no longer the arduous task it once was. Installations can be up and running in just a few hours as long as the chosen system meets the required specifications.
The current gold standard is to automate the survey process using self-service tools and remotely analyse the different mobile networks and the different locations for service assurance and to keep costs down. 
Mobile coverage conditions are constantly changing with factors including weather, capacity, total number of users etc. These all impact signal strength. If these considerations weren't enough to contend with, car park providers have no control over their customers' chosen provider and so must cater for all bases.