Despite the challenges of COVID-19, 2021 was another busy year for the mobile industry as the importance of digital tech was highlighted. Mobile News got the view of the industry on key trends
Like the previous year, 2021 has seen the world continue to grapple with the global pandemic.
But with the situation highlighting the need for digital technology more than ever, it has been another busy year for the mobile industry.
Samsung and Apple have continued to lead from the front while the other vendors challenge, and the mobile network operators have each expanded their 5G footprints across the UK.
There's been some high-profile mergers – none more so than Virgin Media and O2's earlier this year, following approval from the Competition and Markets Authority.
Within the UK channel, Onecom acquired its former rival Olive, while US giant Brightstar rebranded to become Likewize.
To help gauge the highlights and standout moments of 2021, Mobile News spoke to those in the industry to get their takes on the year.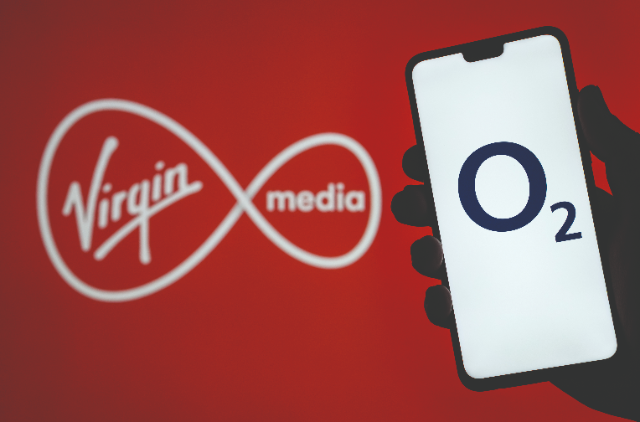 Britt Megahey, founder and managing director, Barclay Communications
This past year has been challenging but very rewarding for businesses in the telecoms space. Since the pandemic began we have seen a significant increase in businesses seeking future-proof communication solutions and additional support to keep their operations running smoothly. This is an area where the team at Barclay Communications have excelled. The loyalty of our customers has been even more evident this year, despite the rise in competition across the industry.
2021 seen us welcome a number of significant new clients on-board including some important UK government bodies, however one of our stand out moments would be securing our largest customer to date, University of Cambridge. It was a tremendous win for the company and our staff have worked extremely hard to implement and support them.
More recently we were awarded Family Business of the Year at the AIB Business Eye Awards. This is an award that I'm very proud to hold. Within the Northern Ireland telecoms industry there are few local or family-owned businesses left. Our family business principles extend to those who work here, with many having relatives working within the company. It's something that will always be very important to us and how we operate.
Debra Barr, managing director, Xcess Trading
2021 was the year in mobile where we got locked in, let out… and maybe locked in again?
Brexit and shipping stock overseas meant January and February saw mobiles shipped to the EU which could probably have got there quicker by horse and cart than next-day courier due to the backlog at the borders.
The industry went from glut to low-on-the- ground quicker than a parliamentary U-turn on having a second job.
A nice launch from Apple in Q4 has sparked another mini sales boom in devices, but mask on, mask off will have an impact on high-street retailers in the run-up to Christmas and push end users online (if there are enough HGV drivers to get orders delivered).
We are delighted to have been able to complete another COVID year and survive it.
Ernest Doku, head of commercial for broadband, Uswitch
2021 has marked a bumper year for connectivity and convergence, with major changes to the face of the UK telecoms market.
The mega-merger between Virgin and O2 took shape, with consumer-facing benefits of faster speeds and shared perks happening faster than many imagined.
Meanwhile, Vodafone's foray beyond mobile into the world of broadband continues to defy critics, deepening the company's relationship with CityFibre to deliver gigabit speeds to even more locations.
Equally, it was the end of an era in terms of Carphone Warehouse shutting its doors and evolving into Currys Mobile – a high-profile casualty of marked shifts in both buying habits and the widespread adoption of SIM-only contracts by savvy consumers.
When it comes to hardware, global chip shortages affected everyone, with plans shifting and manufacturing constraints causing supply- chain challenges throughout the year.
Apple's iterative iPhone 13 was a bump rather than a real shot in the arm to fortunes, whereas Samsung made foldables happen in a real way – seeing success in both the Flip and Fold 3 after consumers had been starved of innovation.
The tremendous efforts of [CCS Insight chief analyst] Ben Wood and his Mobile Phone Museum at the tail end of this year have served as a fitting coda, highlighting how this industry has entirely transformed in the last 20 years and how much more change is likely.
It was certainly an unpredictable year – and with things set to continue into 2022, it's likely that this telecoms roller coaster still has a few twists and turns in store.
Pieter Waasdorp, manager, Renewd
2021 has been an exceptional year for the secondary mobile market. Due to chip shortages, the number of new smartphones sold globally declined more than six per cent, according to recent figures. However the demand for quality used devices, such as those from Renewd, skyrocketed.
Demand for used devices will remain extremely strong, though we will continue to see that supply is sometimes limited. That means sourcing is crucial, so we are pleased to see our strategic alliances are paying off.
Due to high demand, pricing in the secondary market stabilised just before summer and is yet to go down. This is a reversed trend compared to previous years.
Renewd successfully entered the UK market with our partnership with Data Select. It has not been an easy ride because of COVID and Brexit-related matters. Our strategy of using only original parts, selling used devices [not refurbished] and partnering with distributors is why Renewd is confident of future success.
Gerry O'Keeffe, EVP EMEA, Likewize
2021 was a key milestone in our transformation as we continued our investment into the UK and rolled out new capabilities focused on after-sales service and repair.
It was wonderful to open our new offices and contact centre in Crewe, welcoming back our teams post-lockdown to new buildings under our refreshed Likewize brand, during a remarkable year of growth.
This year once again underlined the importance of technology in the pandemic. As restrictions came in, consumers and businesses adapted behaviours, becoming more agile and ready to switch to digital channels.
As the role of devices has become more important than ever, so has our reliance on the ability to stay connected when things go wrong. This has, in turn, placed a greater importance on aftersales support and care.
Sustainability was top of the agenda, prompting us all to reflect on our choices to minimise the environmental impact of technology. As we head into 2022, this will continue to be a priority.
We're confident we'll see more people re-evaluating how they can repair, reuse and extend the life of devices, ultimately keeping more devices working and in people's hands.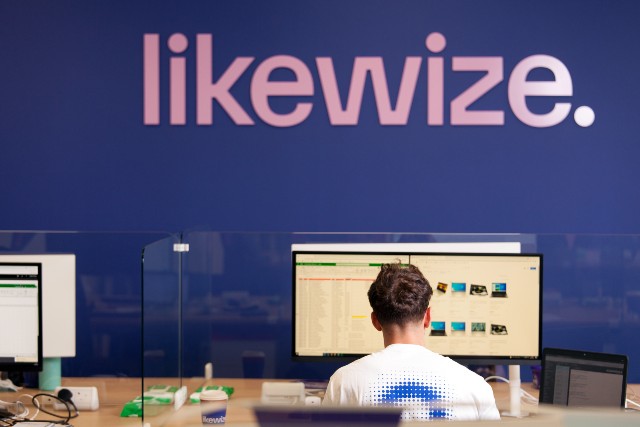 Dan Cunliffe, managing director, Pangea
Last year, intelligent mobile data was the largest segment of telecoms, and it's only grown from there. Ericsson estimates that there are over 4.7 billion 4G subscriptions and 660 million 5G subscriptions now.
You can see the impact of that in Ofcom's latest report, which shows that the UK is on track for 33 per cent more mobile data usage than last year, having used a whopping 1,402 petabytes in Q2 alone.
Speaking of 5G, network coverage has ramped up to reach even more cities, bringing with it new network-slicing capabilities that give businesses a whole new level of control over their connectivity.
On another note, I'd say the unfinished business of the year is the UK's preparation for the PSTN [public switched telephone network] switch-off. There are still over 2.4 million businesses that need to migrate tech away from the PSTN.
It's a problem for businesses using PSTN technology, but also represents a chance for them to future-proof and switch to intelligent mobile data – which means it's an opportunity for trusted mobile providers to step in and help!
Julien Parven marketing director, Daisy Communications
We came into the year with a theme of 'keeping Britain working' and that quickly changed to 'building a better Britain'.
After helping customers through a period of sustained change, we moved on to looking towards the future and drawing from our learnings over the previous months.
Homing in on what businesses would need moving forwards, we accelerated in three key areas of focus: secure connectivity, mobility and hosted telephony.
These elements have been the cornerstones of our year and I see them being even more prevalent in 2022, alongside a fourth foundation of intelligent mobile data.
Looking back to the beginning of 2021, I think a lot of people entered the year with uncertainty. But through what we've done and the work of our channel partners, we've gone a long way to alleviate those fears.
As a collective, between Daisy Partner Business, our partner community and our customers, we've over-performed expectations.
Coming to the end of the year, I feel we've made some landmark decisions that have resulted in some real shifts in the way we do business. Exiting 2021, we're leaving the channel in a healthy, positive position.
Kester Mann, director, consumer and connectivity, CCS Insight
The launch of Virgin Media O2 stood out in yet another hectic year in UK telecoms. The joint venture has made a fast start, bringing to market Volt – its first combined product – in less than five months. The newly formed operator also made the major decision to upgrade its entire network to full fibre, an ambitious undertaking that it hopes to complete in 2028.
Indeed, full fibre took some headlines away from 5G this year as Openreach raised its deployment targets and a host of alternative providers set out ambitious investment goals. After years of non-commitment and inactivity, the UK is now a vibrant mix of established players and local upstarts.
Less appealing for customers is the return of roaming charges announced by BT, Vodafone and Three, with the UK's withdrawal from the EU meaning that the country's operators no longer have to abide by regulation from Brussels.
Amid a flurry of other news, French billionaire Patrick Drahi became BT's biggest shareholder, Vodafone launched a new set of consumer tariffs called EVO, Three introduced a new brand identity and Sky launched its own TV.
Navanit Narayan, CEO, Lyca Mobile Group
What we've seen this year is that the pandemic has heightened consumer expectations for digital experiences, and expedited the emergence of a new set of mobile behaviours and values.
Data use has rocketed, and customers expect more diverse, differentiated and value- added services.
This new set of behaviours means that in 2022 and beyond, mobile providers will need to adapt their product services and offerings to provide the next-generation technology that customers have come to expect.
Among customers, there's going to be even more demand for premium services and products at value-seeking prices. To cater to this growing consumer demand, we are offering our UK and US Android customers 5G connectivity at no extra cost.
Luckily, MVNOs are uniquely placed to adapt and pivot their service offerings at speed to cater to new demands. Our ability to be agile will be our strength in 2022, which is set to be another year of ongoing disruption and uncertainty.
Don't be surprised to see MVNOs leading the charge on a new wave of innovative mobile services, from the development of a new set of deals and packages at price points that capture value hunters to leading the charge in customer experience.

Paolo Pescatore, TMT analyst and founder, PP Foresight
The pace of development and the competitive environment remain as intense as ever.
Strategically, all providers are still jostling for position, which in turn means that consolidation remains ripe. The newly merged entity between Virgin Media and O2 aims to throw down the gauntlet to BT's crown as the UK's national champion.
All eyes are now on who's next, with a lot of uncertainty surrounding the ownership of BT and its sports division. Looking further afield, Three UK will struggle to compete head-on with rivals.
Arguably, one of the biggest developments this year was the return of roaming charges, which comes into force in 2022. The harsh realities of Brexit are becoming more evident: it's the gift that keeps on taking and it will be a huge shock to users when they return to travelling abroad.
In essence, all telcos are struggling with margins being squeezed and are seeking ways of increasing revenue while investing billions in costly next-generation fixed and mobile networks.
The race to deploy and offer gigabit speeds continues to be a clear focus, while the UK telco industry is pivoting towards two or three converged 5G and fibre networks powered by BT Group, VMO2 and altnets, as well as Three UK and Vodafone for now. Content is becoming more prevalent, driving users to upgrade their connections. With this in mind, 5G will become more pervasive.
Furthermore, people will be spoilt for choice of streamers, with aggregators in prime position. The year ahead promises to be another roller coaster, with the regulatory environment firmly setting the agenda.
Pete Carnall, global MD, Eurostar
2021 has showcased how technology can mitigate a global pandemic, with businesses and individuals alike becoming ever more reliant on being able to communicate and work remotely from one another.
Tech sectors have remained resilient and buoyant throughout 2021, despite the disruptions caused by both Brexit and COVID – particularly for hardware vendors, whose products and services were in strong demand throughout the year.
Supply-chain issues impacting all sectors with chipset shortages have elevated the importance for retailers to diversify across their suppliers, and for professional pan- European partners such as Eurostar Global to support businesses and ensure they remain able to access ready products.
During 2021, Eurostar has reacted decisively through significant investment into a brand new facility. With increased warehousing and distribution space to support growth and reverse logistics demands, together with a host of new value-added services for partners, Eurostar Global has consolidated its offerings and is optimistic as we move into 2022.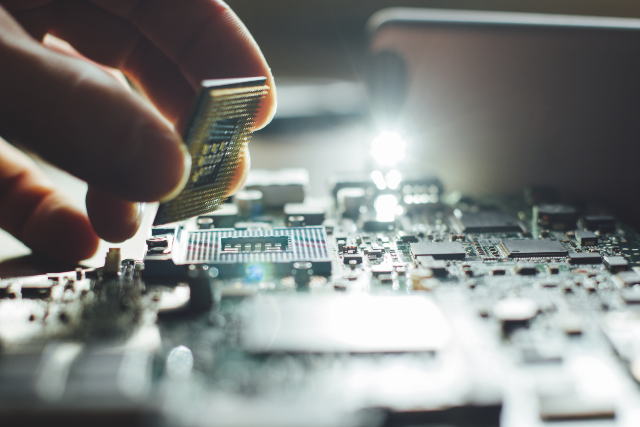 Peter Marsden, managing director, Doro
Consumer preferences have shifted in 2021, with consumers quickly adopting online retail over more traditional methods of shopping. This is a trend that we've also seen accelerated in the senior market.
Users have become accustomed to this quick and convenient way to shop and we've seen many businesses, including our own, focus on improving and developing support tools to meet evolving customer needs.
In the senior market, many of our customers are now looking for devices that offer a unique blend of features as their confidence in using tech grew over the pandemic.
Our segmentation report found that 88 per cent of older users require well developed, easy-to-use technology.
Devices with high quality sound, screens and design materials, accompanied by intuitive features, from hearing aid compatibility to adjustable font sizes and added safety features, are truly valuable to this demographic. And it's a trend that has become even clearer in 2021.
Rebecca Bromwich, global account manager, Vodafone
The biggest event of the year must surely be the merger between Virgin Media and O2. They managed to get their first joint solution, Volt, to market in just 150 days, which is impressive.
I don't think the VMO2 merger will have made any meaningful impact on the market yet, however, particularly as they both still have their own brand identities.
Other news of note in 2021 was the 5G spectrum auction, with Ofcom only allowing a maximum of 37 per cent per operator.
Meanwhile, the government's new Telecommunications (Security) Act 2021 became law, giving Ofcom new powers over providers, and Sadiq Khan finally announced that London Underground will have full 4G coverage by 2024, thanks to a Transport for London contract with BAI Communications.
Finally, a round of applause for the 'big four' networks, plus some MVNOs, for being proactive in supporting their customers. Initiatives have included free data and extra perks for NHS staff, the gifting of handsets and data to help bridge the digital poverty gap, and support for vulnerable customers who struggle to pay.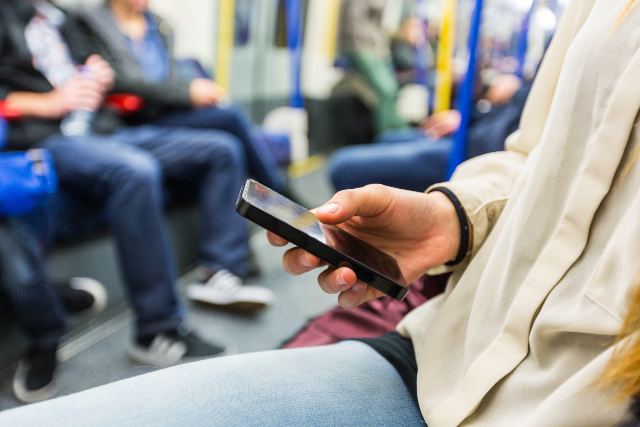 Robert Pryke, CEO and co-founder, AGM Mobile Europe
Like most companies AGM have faced enormous challenges in 2021 not least in the supply chain and the huge increases in freight costs. Despite these challenges we have still been able to deliver five products to market in Europe albeit several months later than we had originally planned.
Our key aim this year has been to broaden our product offering and via design and innovation, redefine the so-called rugged phone space and bring our products to a much wider audience, while still keeping all of the protections that our customers expect. We will continue this approach in to 2022.
The recent launch of our "Glory" range of 5G handsets has been very well received and it is encouraging to see that uptake of 5G is now picking up with consumers although more work needs to be done by both the vendors and network operators to better explain all of the benefits and the full potential of the technology.
Shez Cheema, CEO, Tela Technology
We have seen increased digital adoption during 2021, resulting in an acceleration of not only new technologies but also the development of existing technologies. The prolonged pandemic pushed businesses to fast track their strategies for digital transformation to stay ahead competitively and consider different ways of differentiation and to generate new business.
Digital movements such as 5G, fibre connectivity and cyber security have become topical and prevalent and we've seen huge leaps within both large-scale industrial cases and on a SME ground level, with 5G capabilities spreading across the country and becoming a standard on modern handsets and devices. Fibre connections are also now becoming the norm, at very cost-effective pricing, with older analogue services being seen as obsolete.
The pandemic has stirred up temporary remote working solutions and we have now seen the transition of such solutions into a more robust and sustainable long-term flexible working pattern. Customers are exploring new ways for them to stay digitally connected with their customers and suppliers, regardless of their physical locations.
Toby Stubbington, managing director, Pier Insurance
Whilst there have been no significant changes in consumer mobile tech in 2021 with mass appeal (though wearables continue to grow and embed), the year has been a year of planning and adaptation, be it adjusting and readjusting to being in and out of the office or understanding and mitigating any supply constraints.
I would say that our partners, our team, and the sector as a whole have adapted very well and look forward to taking advantage of some of the foundations laid during the last two years in to 2022!
There has been continued momentum and embedding of the circular economy in the mobile sector, the sector is rising incrementally to the challenge including advances in rights to repair, ways to pay and own devices and growth in refurbished devices; with insurance being a companion to a device throughout its lifecycle (from new onwards).