BT has collaborated with ServiceNow and Dynatrace for a better management of services, with the latter now being BT's sole provider of full stack observability across its entire estate
BT is a key operator in the telecommunications industry with around 30 million customers in the UK and serving in around 180 countries.
Along with other telcos, BT has been evolving in a changing society where there are constant innovations, new technologies and more network capabilities than ever before.
The operator is developing new ways to improve customer experience, and has been collaborating with different companies to enable this. 
Mobile News spoke to enterprise architect for BT, Alex Bell, who shared how the company is simplifying service management through automation and AIOps (Artificial Intelligence for IT Operations).
Transformation of operations
"We're really keen on making sure BT's always been focused on delivering 'always-on' services that are highly reliable," Bell says.
"Things like the 999 services have to be continually running. In a world where you get all of the growth in data and applications, that becomes ever more complicated.
"What we've found is that the number of systems we use to manage that has grown exponentially.
"If a customer calls up a company and informs them of a problem- that gets logged as a ticket. We have 56 different tools for managing tickets, and around 65 tools that monitor things such as the running of our IT and network services."
He explains that having 56 ticketing tools isn't sustainable due to the growing volume of data and they have to go through multiple different systems to address a customer's problem.
The ticketing and monitoring tools need to be condensed and managed into one place, and this is where software companies Dynatrace and ServiceNow come into force.
BT Digital announced in May that it will consolidate BT's legacy service management platforms into a single system, ServiceNow.
Bell says the system "replaces the 56 ticketing tools and we've closed down 15 so far."
It was also announced in June that BT Digital will consolidate its application monitoring on the Dynatrace Software Intelligence Platform as part of a new management stack to help simplify and automate service operations in a new AIOps model with BT and ServiceNow.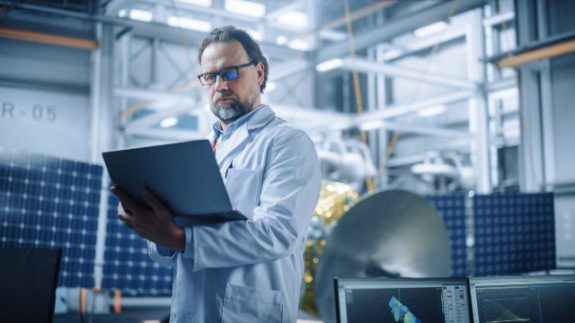 "If you imagine a web page with 20 servers in a chain behind it and one of those has got an issue, it can be any one of those that's causing the problem," Bell says.
"With Dynatrace, we are able to monitor from the front through to the back and it will find out where the problem is, get to the root cause, tell you what the cause is, and will send one ticket instead of 20.
"It gives us this visibility that we've not really had before and that's the difference Dynatrace is making."
Benefits of automation
Bell says BT intends to use zero ops, which means no operations are used so an IT environment can be automated.
"Our next phase is zero ops which not only means we get a notification that tells us a particular server is down, but we're also developing the automation to fix that so it clears down the queue or reboots the server or makes an appropriate remedy to fix those problems wherever they are in the cycle. 
"We go from a world with all this data, all these tools telling people lots of different bits of information that they have to piece together- to one tool that can see a problem, automatically fix it and alert the agent of the situation once it's solved.
"That's the journey that we're going on and Dynatrace is key to that root/cause analysis."
The reduction of 56 ticketing tools to one and 65 monitoring tools to three or four benefits both BT and its customers due to cost savings, according to Bell.
"So if you reduce 56 to one and you've got the capex (capital expenditure) and opex (operating expense) spend that would have been on those services, that can now be repurposed to something more effective- product development or new automation services or whatever it may be."
He continues by saying there are sustainability benefits too as condensing the ticketing tools to one vastly reduces the energy footprint and this is something BT focuses on.
The service customers receive will also largely improve as having 56 tools requires more effort, delays and manual keying.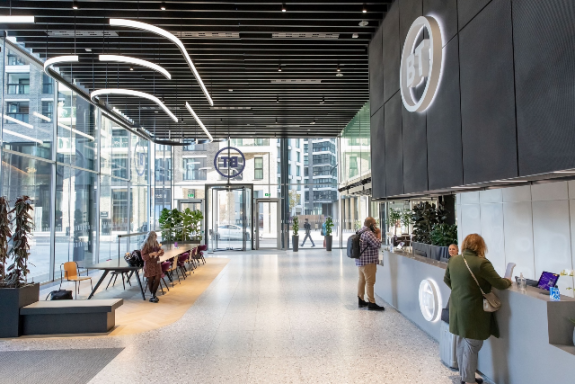 "Having it reduced to one means the agents get a better experience because the ticket will be raised once, probably by the customer, and it happens by a self service portal," Bell explains. 
"The status of those tickets are immediately visible once it's resolved because you're all on the same system- meaning you get a much quicker response out to the customer.
"So better customer experience, lower cost and greater levels of sustainability."
Improvements to services
"For the monitoring, what we're getting with Dynatrace is a much quicker insight into the root cause," says Bell. 
"The way things used to work is you would need to get 10 people on a call to diagnose the more complex issue, or you may not even know what the fault was.
He reveals that in some cases, the ability to pinpoint the cause of the issue has improved by 90 per cent.
"Getting to the root cause is now much, much quicker so you can get the right person on the call at the right time, there's much less ambiguity about whose problem it is to solve and that leads to greater, faster resolution of problems."
"This means a better customer experience as well as reducing costs of fixing problems and getting more of an accurate understanding of the root cause to prevent things from happening."