With only a quarter of UK users currently signed up to mobile insurance, Bastion Insurance says there is plenty of room to expand in this sector – especially as prices of some new phones soar above £1,000
Last year was a busy year for Bastion Insurance.
The mobile and gadget insurance specialists struck a number of partnerships and paid out fivefold on commission to its customers.
Bastion Insurance also changed underwriters last year, partnering up with AXA Partners – something that will no doubt give customers further confidence in its plans.
The Oxford-based company, which was founded in 2013, has three insurance brands: business-to-consumer offering Tinhat; B2B brand DeviceCover; and DeviceLife, which provides extended warranty cover for mobile phones and gadgets. While the mobile insurance industry is estimated to be worth £12.95 billion, according to research firm Finaccord, the market is not yet saturated.
Industry figures indicate that only one in four UK mobile users are currently covered, which suggests that there is still plenty of room for growth – and the opportunities in this space certainly excite Bastion Insurance.
Mobile News sat down with the company's managing director Amanda Kerry-Wallington and sales director John Fannon to discuss prospects for the firm and how it sees the overall mobile insurance market in the year ahead.
What's the story behind Bastion Insurance?
Amanda Kerry-Wallington: Bastion was founded in 2013 by Simon Mason and Jonathan Kempson. Initially, it was focused on consumer and was called Tinhat Insurance Services. I joined in August 2017, with the business becoming Bastion that year.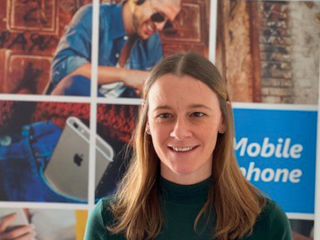 What experience did you both bring to Bastion Insurance?
AKW: Previously, I spent 17 years at Supercover and so my whole life has been around mobile phone insurance. John then came on board in September 2017. With our experience in the industry, and during our time at Supercover, we could see where the market was going and that there was a real need for a new product in the insurance space. That is what drove us to create DeviceCover, which we launched in May 2018.
John Fannon: A key strength is that we have both come from the telecoms channel, and this means that we know what it wants. The channel wants something simple and rapid, and that's why we created DeviceCover. It's something that can be done in under two minutes without paperwork.
What do you currently make of the mobile insurance market?
AKW: It's a very big growth market that has not reached saturation yet. Roughly 25 per cent of handsets are insured, so there's still 75 per cent still uninsured and to play for.
JF: The channel has really adopted it and there's a real demand for it. Over 10,000 people a week are searching for mobile insurance – it's being looked up all the time. And if the channel partners don't have a solution for that, then they're genuinely missing out on a revenue stream.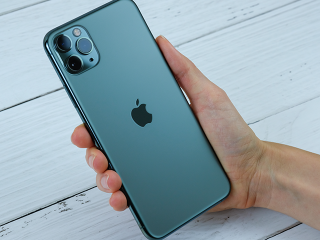 What opportunities are there for players such as Bastion Insurance?
JF: There are opportunities to support the channel. Often partners will miss out on the sale of insurance when selling handsets, as they don't offer the solution and their customers will instead go online and buy insurance somewhere else. People often forget that phones are now more expensive than their personal laptop. But they are wising up to this. For a small monthly payment you're fully covered – why would you not do that?
Why did you set up DeviceCover?
JF: We set up DeviceCover for the telecoms channel and nothing else: it was built for telecoms. We made sure that it was better than anything else out there and the best value for money. That applies to both B2B and consumer, because our channel partners operate in both of these. We needed to make sure it was universal and we made no distinction that excluded anyone. A USP we offer is the opportunity for customers to swap out damaged iPhones directly through Apple at its stores.
Who does Bastion count among its partners?
JF: Some of our partners include Data Select, Mazuma, A1 Comms and, most recently, Costco and Aerial Direct.
What makes Bastion different to its competitors?
JF: I would say our strength is our channel expertise, and the experience we have gained over the years has helped. Amanda offers an unrivalled level of insurance experience, having been doing this pretty much her whole career.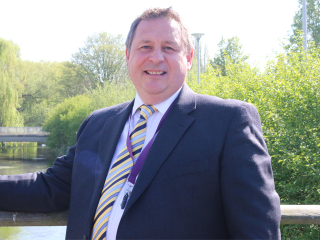 How do you make sure you offer your customers the right plans?
AKW: We regularly carry out consumer research to make sure the cover we're providing suits customer needs. We use root-cause analysis that looks at the complaints we get, where we can look at offering a particular type of cover for our customers if required. That means it's a constantly evolving process. What's really important is that we have a product that covers what our customers need it to cover.
What do the plans cover?
JF: Our DeviceCover insurance covers theft, accidental loss, accidental damage, breakdown and liquid damage. We also offer unlimited worldwide cover, plus business and immediate family cover plans.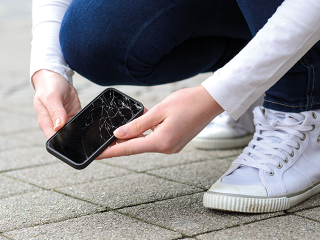 How are claims handled by Bastion?
AKW: Our claims are all handled by Davies Group, which operates in about 10 countries and has over 2,000 staff; our team sits in their Preston office. We provide an 'online journey', so customers don't have to call into a call centre. This makes things easier for them – but customers can call in if they want to speak to someone instead.
JF: About 65 per cent of our claims are now done through the web portal, so we've made it easier for people to get online and get it done immediately. We've been working with Davies since the beginning and they've been superb.
Do you have any particular targets you seek to achieve when dealing with claims?
AKW: 80 per cent of all claims need to be resolved within the first 48 hours – a target we usually hit. Our claims process is tailored to be as smooth-running as possible.
JF: For the year 2019, DeviceCover paid out on 91.04 per cent of all claims. We tend to find the balance is due to fraud, and what we call voluntary withdrawals of claims.
How do you deal with fraud?
AKW: When claims come in, there's a system in place that scores them through the use of indicators throughout the process. A low score will go straight through, as it's not flagging up anything suspicious. However, if indicators are being flagged up, we might want a more formal conversation about the claim. There's different types of fraud, such as people who claim for a phone that they don't own – but this doesn't often happen. What we do get a lot is people losing phones, then creating an insurance plan and claiming for it a couple of weeks down the line. A lot of people see it as acceptable, and that's where we need to improve education on this.
What challenges do insurers face?
JF: I would say the biggest challenge is education, in particular to alert partners to the opportunities. If you're a telecoms dealer, you should have an insurance solution to offer your partners as part of your buying experience. There is a need to educate partners and dealers out there that this is good for them and their customers.
Last year, Bastion Insurance switched underwriters to AXA. How significant is this for the business?
JF: On October 1, we changed underwriters to AXA – which is great for us considering its size as the second-largest insurance company in the world. AXA employs 170,000 people and has more than 105 million customers across the world in 61 countries. To get on board with the company was obviously really big for us, because it shows that we have been recognised as a worthwhile partner and we're delighted to be working with them. For our customers to see something is underwritten by AXA is the real deal.
AKW: The team we're working with at AXA really seems to understand the mobile phone and gadget insurance market. The technical team at AXA has a long experience in mobile insurance, which is actually rare.
Is Brexit likely to have an effect on the number of people taking out insurance claims or on the industry in general?
JF: Like most things Brexit, it's all a little unclear until some details and working practices emerge over time. So in the short term, it shouldn't make a lot of difference to our UK business. We also operate a significant business in the Republic of Ireland, which is likely to be more of a pressing issue as we move closer to the real changes that are coming. But in the UK for now, it's business as usual and won't affect our customers or their policies.
What does the future hold for Bastion?
JF: It will be largely the same. We'll look to continue driving into the channel and striking deals with more partners – plus raising the awareness of why insurance is so important.