Exertis may close its Raunds, Wellingborough warehouse and distribution facility next year (above) and move the activity into its £50 million state-of-the-art Burnley Bridge complex.
All roles based at the Raunds site are at risk of redundancy. Exertis will now enter a period of collective and individual consultation before any final decisions are made regarding the proposal Exertis will use the 30-day consultation period to discuss viable alternatives to potential redundancies.
"Exertis will work closely with the employee representatives to find alternative options to redundancy and will give all employees as much information and support as possible" the company stated.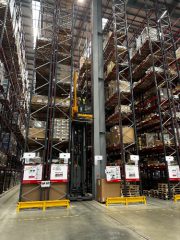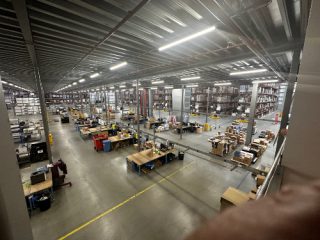 If the proposals go ahead, the business will offer affected employees relocation as well as offering a retention bonus to affected staff.
Exertis has a state-of-art 55,000 square-foot smart warehouse in Burnley Bridge which involved creating a massive Pick Tower which enables just one person to pick 110 items in an hour, The Burnley facility can store around 31,000 pallets of equipment and processes around 70 million items a year,
Exertis believes it will be able to warehouse and distribute all its stock at the Burbley location from 2025. It says this will also enable it to be "more efficient and operate in a more cost-effective way for its customers, while maintaining industry-leading performance levels".