A luxurious smartphone with a fun stylus and camera – 4/5
The Galaxy Note 10+ is Samsung's largest phone yet, and feels like one of the most luxurious devices on the market. This is due to three key factors: the reflective Aura Glow back of the phone, its expansive full screen camera mode, and its S Pen, which is enjoyable to use, even if some of its air features are a bit gimmicky.
All in all, this is a powerful smartphone whose £999 price tag is obviously a fair bit – but justifies itself somewhat given the recent iPhone launch announcements.
The Note 10+ is gorgeous, top to bottom and back to front. The screen is arguably the best-looking of a smartphone and the 6.8-inch size is at the edge of acceptability for this hand-stretch hater. It also comes with a pre-applied screen protector, although this showed some air bubbles after nearly two weeks of use, so keep an eye out for that happening.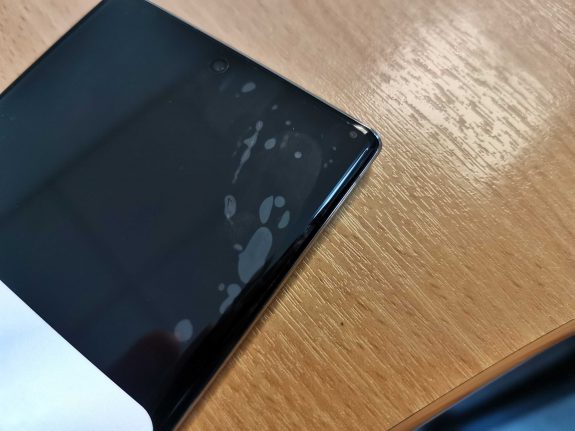 The volume buttons are placed on the top left, just above the lock button, which also serves a dual purpose as a Bixby-summoning button. To turn off the phone, you hold down the volume down and lock buttons, while a screenshot is accomplished through a tap of the same buttons. It's nicer than it sounds.
As is increasingly the case, the 3.5mm headphone jack has been done away with, but Samsung does provide a pretty solid pair of USB-C earphones with the device. Additionally, the Aura Glow colouring on the back is supremely attractive, although it's unfortunately quite fingerprint-friendly.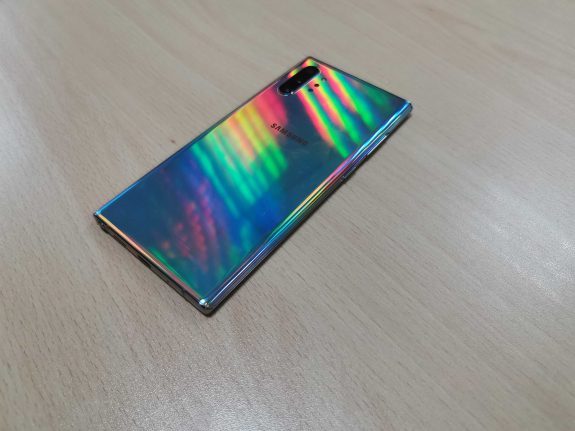 Like all new smartphones, the phone is also a slippery customer. Combine this with its large size, and you're probably going to want to put it in a case, which obviously dims the effect of all the pretty colours. Alas.
Hardware specs
OS: Android 9.0 Pie
Processor: Exynos 9825
Screen: 6.8 inches
Resolution: 1440 x 3440 pixels
Memory: 12GB
Internal storage: 256GB
External memory: Micro SD up to 1TB
Water resistance: IPx8
Rear camera: 12MP + 12MP + 16MP
Front camera: 10MP
Video: 1080p @ 30/60/240fps, 2160p @ 30/60fps
Battery: 4,300mAh
Connectivity: WiFi, 4G, Bluetooth, NFC, USB Type-C
Cellular Speed:
Dimensions: 162.3 x 77.2 x 7.9 mm
Weight: 196g
Performance-wise, the Note 10+ works like a dream, with near-instantaneous facial unlock, and a strong under-screen thumbprint unlock as well. The phone benchmarks all test very well, and battery life is great, if not excellent. It'll get you through a day's solid use, but lying idle for a 12-hour period took off about 10 per cent of life, which was a surprise.
In the camera department, the Note 10+ is a good performer, though it's outshone by recent Google and Huawei offerings. Its five cameras allow for some rock solid snaps with its varying Live Focus modes, with blur modes and black-and-white colour filter both standouts.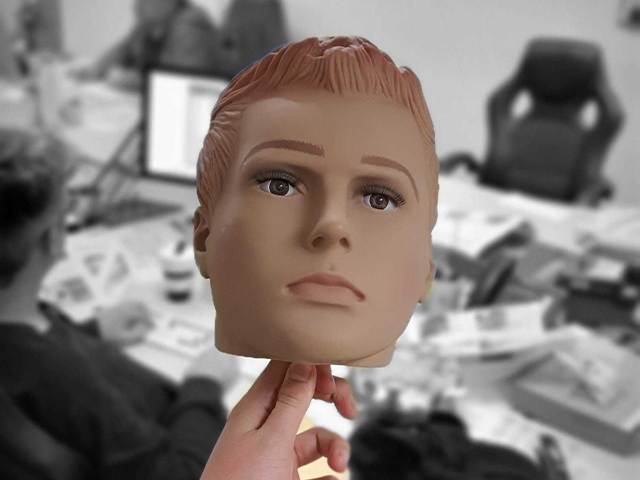 Key selling points
S Pen with new actions
Full-bezel-less display
Huge memory capabilities
Fantastic face unlock
Aura Glow colour
Camera capabilities
Pre-quipped with screen protector
The wide-angle camera also captures a suitably wide sweep. Ultimately, you're not getting the best camera on the market, but you might be getting one of the best selfie cameras, and the rest of it works extremely well. Another fun feature is the video zooming, which if you do so on a particular person while they're talking, amplifies their voice due to microphones on the phone.
With such a large size, the phone is begging for a stylus, and the S Pen certainly makes skimming through it quite enjoyable. It also allows for remote shutter photos and off-screen memos, as well as handwriting recognition meaning you can search for your handwritten notes, which are all great.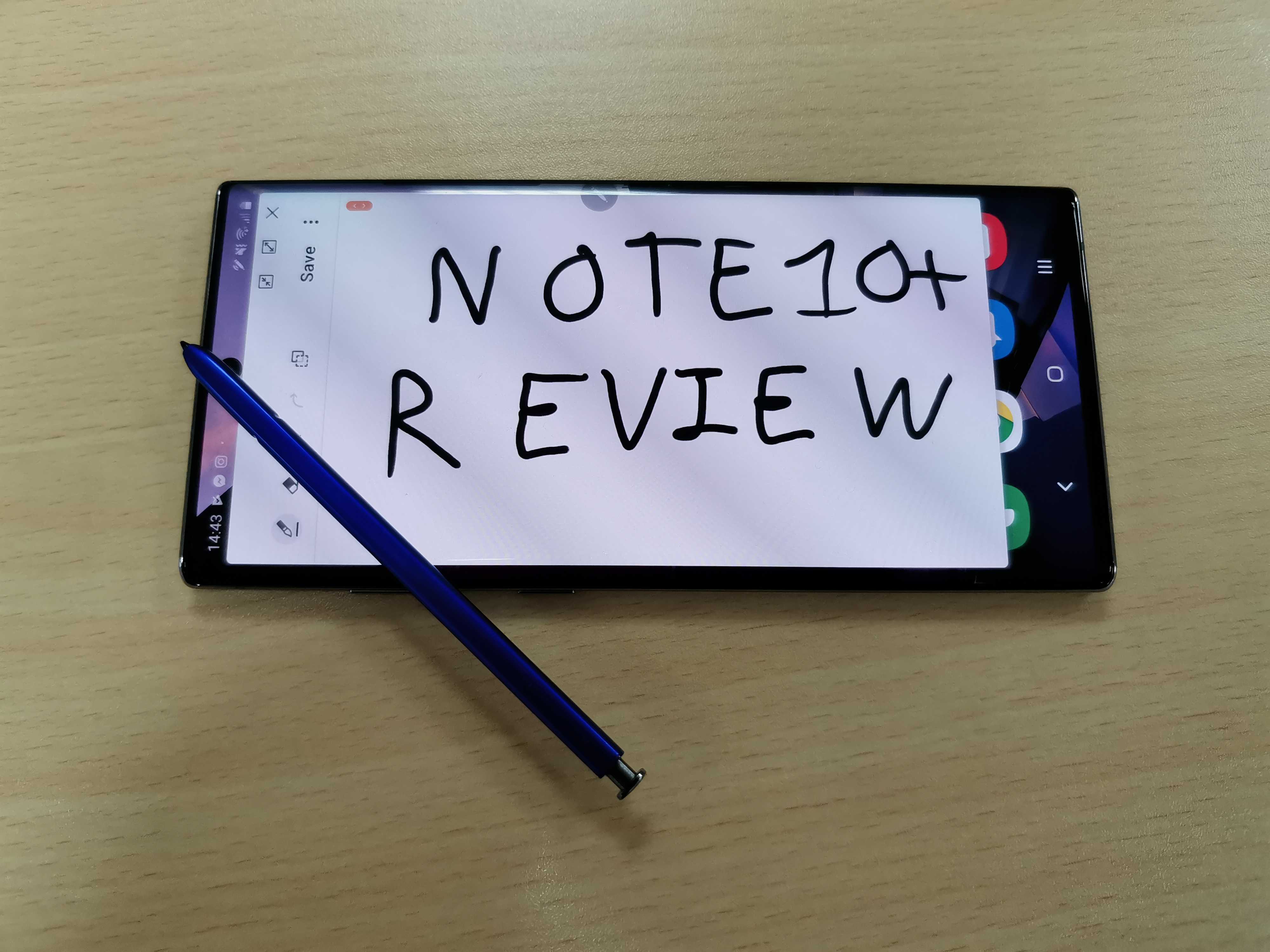 Less great are the Air Gestures, which (claim to) allow you to swipe through menus and camera settings with a series of gestures. They're fun, but they take a bit of mastering.
At a glance
Speed: 5/5
Camera: 5/5
Battery: 4/5
Design: 4/5
Value: 3/5
Price: £999
Bixby is of course here, and works completely fine – although it doesn't appear to have improved much beyond previous iterations. It does, however, turn off the phone if you ask it to, which puts it one up on Siri in that department.
There is also Samsung DeX, first introduced with the Galaxy S8, which allows the phone to be used as a desktop when connected via USB-C to a computer. It works well enough, although the continuity between versions of apps isn't as strong as it is in Apple's ecosystem. 
We should of course mention that there are plenty of great phones that offer similarly great performance for far less money – we didn't call this phone luxurious for nothing. Overall, however, it's hard to deny the raw power and appearance of the Note 10+.
If you're keen on the look of the phone but don't want to spend quite as much, the Galaxy Note 10 is also out there (although some detractors have said they should have called it a Note 10e and this model just a Note 10). It has a 6.4-inch screen, a still formidable 8GB of RAM, a 3,500mAh battery, and has no microSD card slot, nor a depth vision camera, but retains that Aura Glow colour. It's currently going for a (still rather dear) £869 at John Lewis.