Oppo's mid-ranger achieves a 4/5 rating thanks to its strong camera performance 
A few months after Oppo first introduced its Reno series, the Chinese vendor has now followed this up with the second instalment of the series in the Oppo Reno 2.
Coming in at around £449, the Reno 2 falls into the mid-market price category, however it does display some impressive flagship-like features.
Oppo revealed at the launch event that it has spent £1 billion on its R & D, so the anticipation for the Reno 2 was high. So how does it stack up?
Design
For me the unboxing of any new smartphone is a key part of the review and the Reno 2 didn't disappoint in this respect.
A classy long box included the phone (obviously), a charger, a phone case and even some earphones too, which isn't all too common anymore.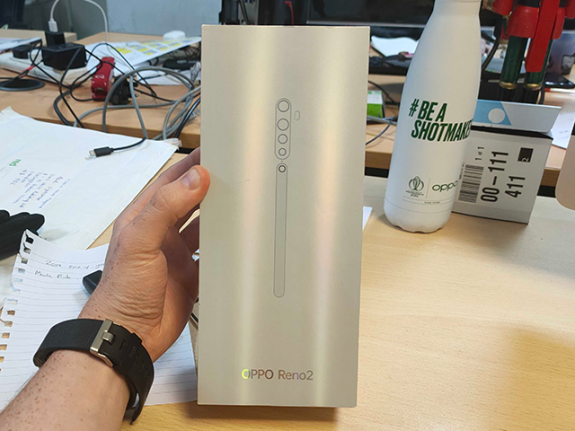 The particular model I managed to get hold of was the ocean blue Reno 2, which comes with 8GB of RAM and 256GB of memory.
My first thoughts of the Reno 2 was that it felt quite big and slightly heavier than my everyday phone the iPhone 8.
At 6.5-inches it is a big phone but one that is ideal for those enjoy watching videos or playing games such as Fortnite or Call of Duty.
While looking at the front of the Reno 2 it was refreshing to see a phone do away with the notch and sport a 'notch-less' display instead.
I was also equally impressed with the design on the back which featured the quad-camera set up, along with a vertical stripe going down the middle of the phone.
While back to the subject of earphones, it was also refreshing to see a 3.5mm headphone jack on the Reno 2, something that is often ignored by most phone manufacturer's these days.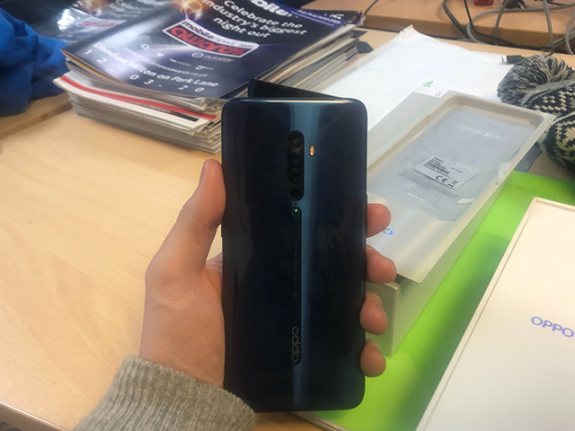 Setting up the phone was straight forward and not too tedious. This included setting a passcode, a fingerprint and also facial recognition for added privacy and security.
While using the phone over the course of a few days I was able to see that these all responded as intended.
The fingerprint scanner worked quickly, while the facial recognition was quick too.
Camera
When the Reno 2 was announced one of the key things that got my attention was the quad camera set up that it features.
The setup seemed so impressive that I decided to use the Reno 2 while on holiday in the Caribbean, where there would be some stunning backdrops to test it on.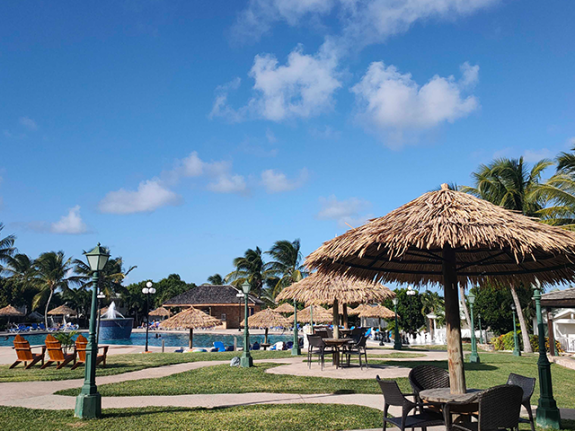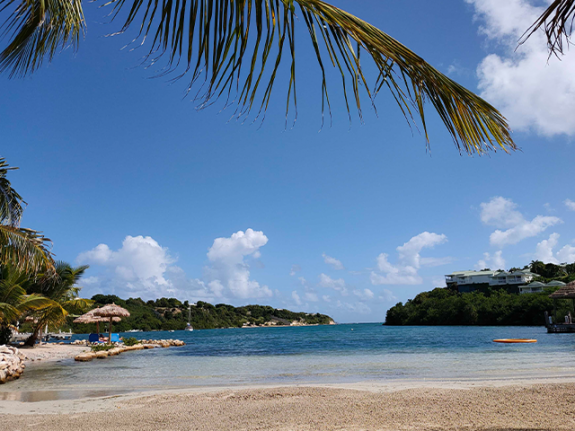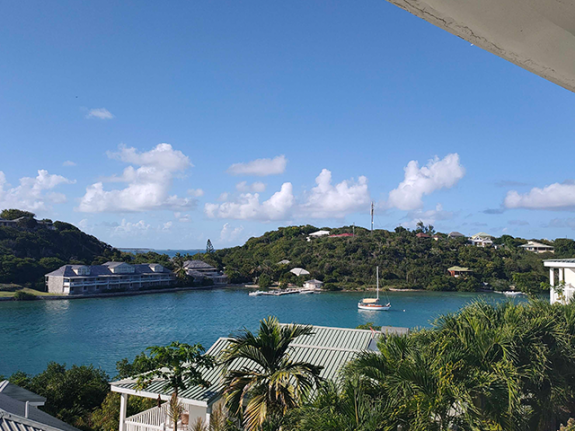 I was really impressed by the photos I managed to take and also how high-quality the images were.
One particular feature on the Reno 2 that was another bonus was the zoom feature, with up to 20 times zoom.
It wasn't always the easiest to stabilise the image when taking photos beyond fives time zoom, but the added feature of being able to do so was pretty nifty.
As for the night-mode feature, the photos came out ok but were nothing spectacular.
Although it did hold up well compared to my iPhone 8 in night mode, as seen below.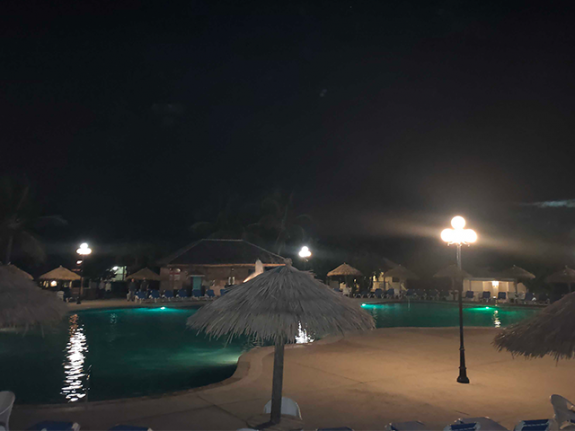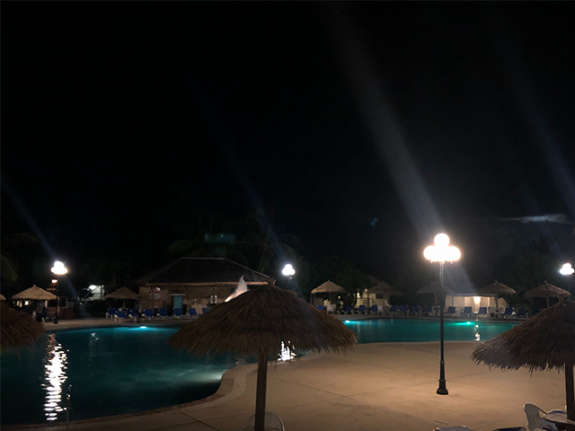 On the front the selfie camera has a 16MP camera which pops up when in use, with a shark-fin like mechanism.
And in fairness it works well. While a lot of smartphones will make room for a notch, Oppo has done well again to avoid using one and instead has the camera popping out from the top of the phone.
Storage and performance
As with most smartphones, the norm for storage is around 128GB and the Reno 2 is no different, with a 256GB variant available too. There is also the ability to use a microSD card for additional memory.
Complimenting the abundance of memory is a sizeable 8GB of RAM which made using the phone quick and simple, and was good at supporting games on the phone.
Another crucial part of any phone is the battery life, and with 4,000mAh battery the Reno 2 was a success.
Even after playing games for a number of hours I never had any concerns about my Reno 2 dying on me.
Hardware specs
OS: Android 9.0 (Pie)
Processor: Snapdragon 730G (8 nm)
Screen: 6.5 inches
Resolution: 1080 x 2400 pixels
Memory: 8GB RAM
Internal storage: 128GB or 256GB
External memory: microSD up to 256GB
Rear camera: 48MP + 13MP + 8MP + 2MP
Front camera: 16MP
Video: 2160p@30fps, 1080p@30/60fps (gyro-EIS); video rec. only with main camera
Battery: 4,000mAh
Connectivity: LTE, WiFi, Bluetooth 5.0, NFC, GPS
Dimensions: 160 x 74.3 x 9.5 mm
Weight: 189g
Verdict – Overall 4/5
Speed – 4/5
Camera – 4/5
Battery – 5/5
Design – 4/5
Value – 4/5
Overall I was impressed with the Reno 2 and found the mid-ranger to be value for money for what it can do.
The quad-camera set up in particular allows for some smart photography and was able to catch all the best angles of my holiday.
Having a strong battery life was also a big win for the phone and at a price of £449, it's well worth taking a punt on in my opinion.