With 12GB of RAM and 5G ready, Oppo's latest flagship shouldn't be ignored, even if the price might make you wince
Oppo recently launched its latest flagship series the Find X2. 
The launch might have gone under the radar for some, as it was meant to be held in sunny Barcelona, during this year's Mobile World Congress.  
Unfortunately the coronavirus put pay to MWC, but it didn't stop Oppo from launching its latest series on March 6, via an online stream. 
Luckily we've managed to get our hands on the Oppo Find X2 Pro (a review device at least), and it's quite a phone, with its 5G connectivity and whopping 12GB of RAM. 
While the phone hasn't officially released yet, it's expected to hit the shelves later this month.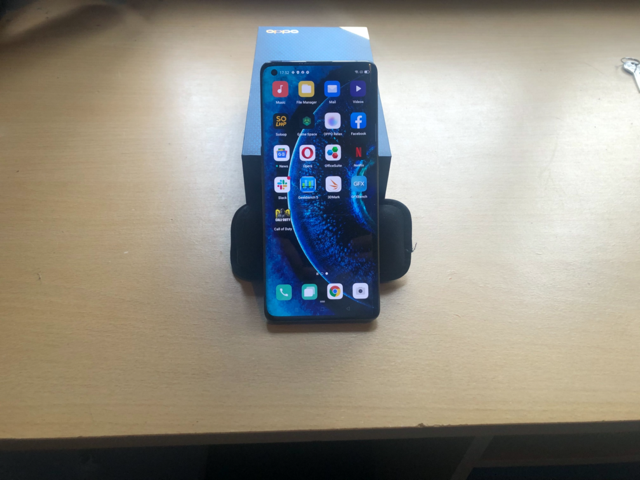 It's been a busy last year for Oppo. 
During which time, the Chinese smartphone brand has launched in the UK with Carphone Warehouse, which was initially an exclusive partnership.
However more partnerships with EE and O2, plus a successful Reno series has driven the brand into the public thought, alongside the various sporting sponsorship deals. 
But coming in at £1,099, does the latest Oppo flagship provide for such a hefty price tag? 
Design and unboxing
My initial thoughts when unboxing this phone was how elegant the packaging was. It's important to give a good first impression and this did just that. It just looks classy.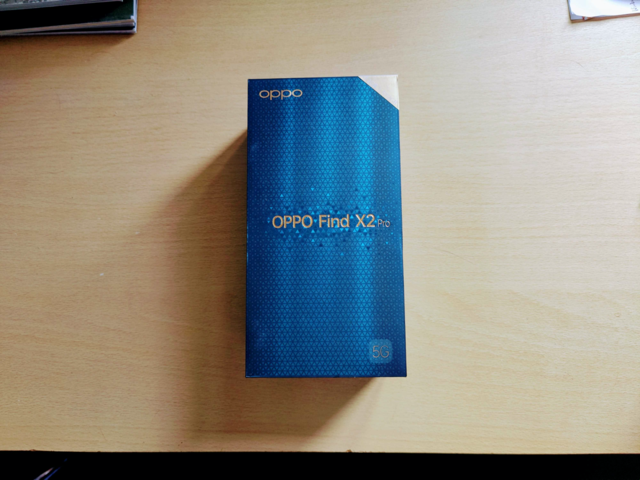 Inside you've got the usual manuals, handbooks and bits and bobs. However it also comes with a phone case and some earphones too. 
I was able to get a black version of the phone, although it's also available in (in vegan leather), with my model coming with 512GB of memory and a whopping 12GB, yes 12GB of RAM. 
The phone itself is very long in design, and is 6.7-inches in size and feels a lot heavier than my usual daily device, the iPhone 8. 
However the display is elegant and features a punch-hole type notch where the front camera sits, in the left hand corner.
While the rear of the phone looks just as smart, with its glass back and the triple camera setup on display in all its beauty.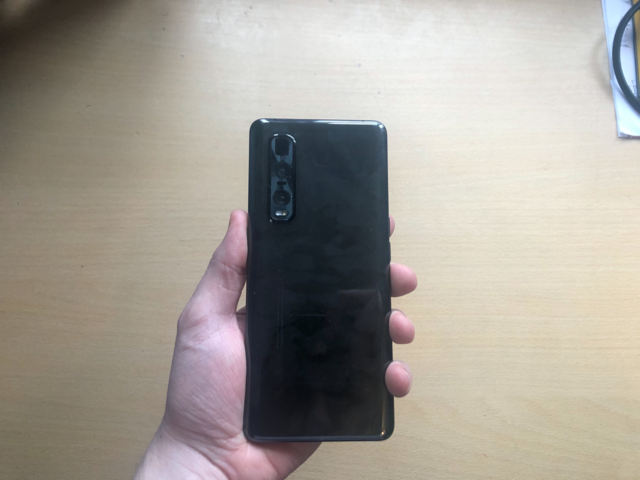 One notable absentee from the Find X2 is the headphone jack, however a dongle is provided, along with earphones in the box to negate this issue. 
Camera

 
One of the key selling points of this phone will surely be the camera, and to be fair it's easy to see why. 
On the rear is a triple camera setup, which consists of a 48MP wide camera, 48MP ultra wide lens and a 13MP periscope camera, while on the front there is a 32MP selfie snapper. 
To properly test the phone's camera capabilities out, I spent my allotted daily exercise down my local field, where I focused on the basketball court. 
As you can see I took a few snaps of the sign on the basketball hoop, and was able to zoom in to read the sign more clearly.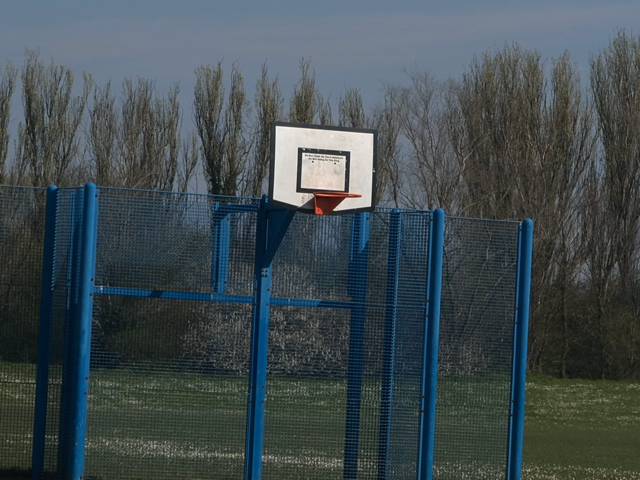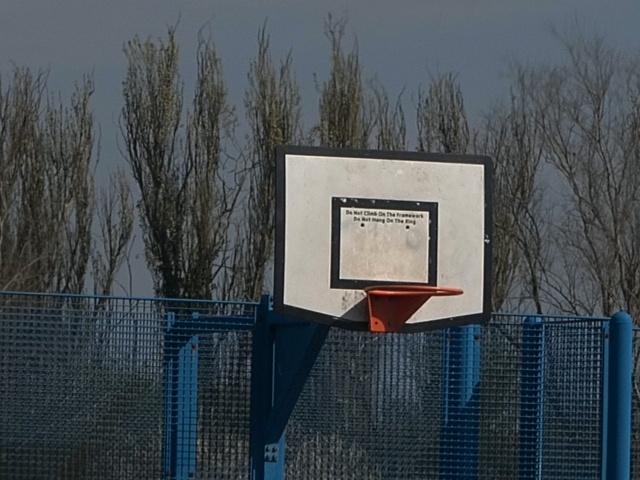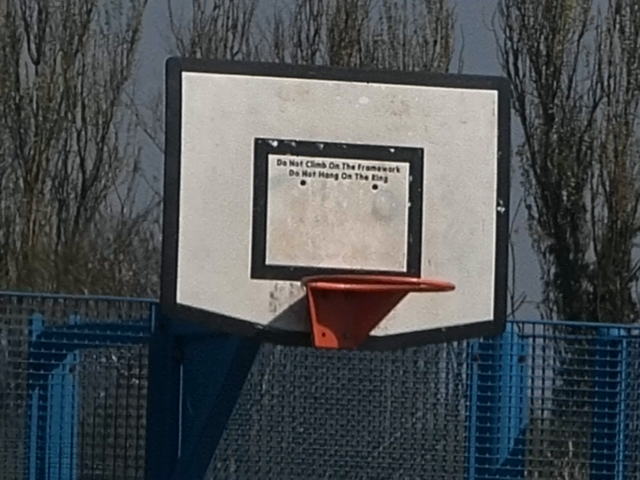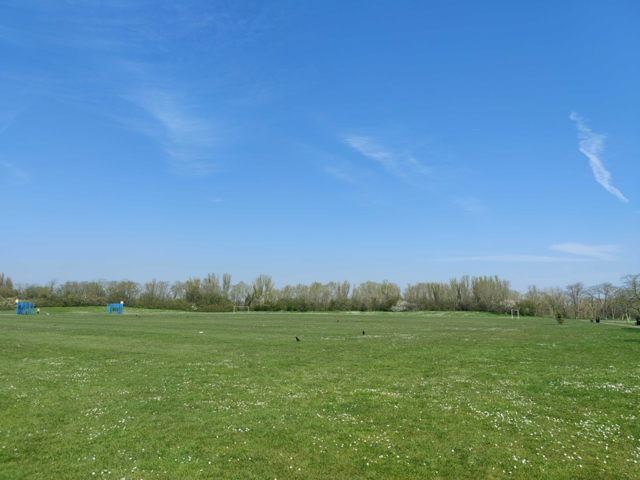 While the series might not have Samsung's 100x Space Zoom capabilities, it performed strongly with its own zoom in my opinion, which can stretch up to 60 times.
And for those that like to use video, there is a maximum of 30x times zoom at your disposal to play with.
Storage and performance

 
As previously mentioned the device comes with a sizeable amount of storage on it with 512GB of memory. 
The 12GB of RAM also helps the performance of this phone, which runs really smoothly with an incredibly quick refresh rate. 
With the model being 5G ready as well, the phone really does have the capability to provide the user a quick experience.
I must note however that due to the coronavirus restrictions in place, that I was unable to go out and start testing this device properly around London. Gutted! 
But I did make sure to make use of the phone's quick refresh rate and sizeable screen to play games, most notably on Call of Duty.
While my skills at the game are questionable, the experience was not, as it was thoroughly enjoyable and played with little to no lag. 
As for the battery performance, it's again a strong performer, with the battery being able to cope with the significant pressure of using it as my daily phone, plus a number of games and streaming videos to beat the boredom of the lockdown. 
Charging was also no bother at all thanks to Oppo's 65W fast charger, with Oppo's Western Europe head of strategy and product marketing Michael Tran proving it can charge from 0 to 100 per cent in just 38 minutes, while delivering his launch presentation.  
On the note of the battery, it is worth mentioning that the Find X2 Pro doesn't come with reverse wireless charging, which is a bit peculiar as this has become more normalised for flagships in the last 18 months or so. 
It must also be said that the fingerprint sensor and facial recognition both worked an absolute treat on this model, with no issues whatsoever.
Hardware and specs

 
OS: Android 10.0: Color OS 7.1

 

Processor: Qualcomm Snapdragon 865
Screen: 6.7-inches AMOLED capacitive touchscreen

 

Resolution: 1,440 x 3,168 pixels

 

Memory: 12GB RAM
Internal storage: 512GB storage
External memory: No
Rear camera: 48MP + 48MP + 13MP
Front camera: 32MP
Video: 2160p@30/60fps, 1080p@30/60fps
Battery: 4,260mAh
Connectivity: LTE, WiFi, Bluetooth 5.1, NFC and GPS
Dimensions: 165.2 x 74.4 x 8.8mm

 

Weight: 217g

 
Verdict

 – Overall 4.5/5 
Speed – 5/5
Camera – 4/5
Battery – 5/5
Design – 5/5
Value – 4/5
It's strange to think the last Oppo device review I did was the Reno 2, where I was in the Caribbean and free as a bird to roam about.
This review however has been spent during isolation trying to avoid the coronavirus. 
But the results are much the same. 
Oppo has done a tremendous job again, and has really delivered an enjoyable experience that utilises the latest version of Android, something that not all flagships currently have.
The price might be a bit of a stumbling block for some, but it's as good as any other flagship device out there, and it is worth noting for £200 less you can get the Find X2 version instead (8GB RAM and 256GB, and still 5G). 
My main worry is whether during this difficult and uncertain backdrop people would be willing to part with such an amount of money. 
However if they do, they'd be getting a phone that can match even the very best out there.
Key selling points 
5G ready
12GB RAM
Fast charging
Powerful battery
Impressive camera
Latest Android OS