If you want something for sub £250 with the latest Android OS and regular security updates then look no further than the Motorola One Action – 3.5/5
Go back around 10 years or so and Motorola was a household name amongst the smartphone industry. You'll be able to recall the 'hello Moto' adverts that were as popular as they were annoying, but the Motorola brand was big and had a large fanbase.
While Motorola might not be at the forefront of consumers' thoughts when buying a new handset these days, the US vendor does still make smartphones and the Motorola One Action is one of the latest models.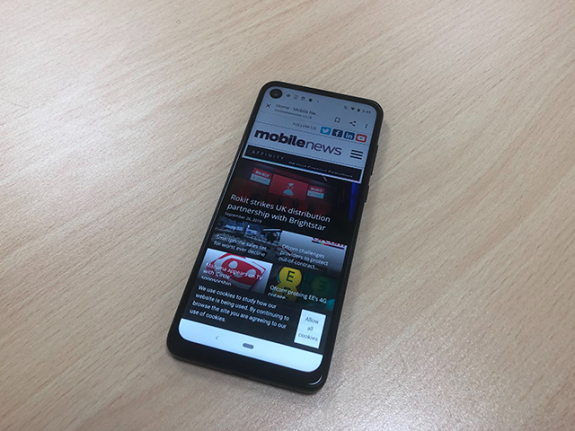 Hardware specs
OS: Android 9.0 (Pie)

Processor: Exynos 9609

Screen: 6.3 inches

Resolution: 1080 x 2520 pixels

Memory: 4GB

Internal storage: 128GB

External memory: 512GB microSD

Water resistance: Splash resistant

Rear camera: 12MP, 16MP ultra-wide lens, with 5MP depth sensor

Front camera: 12MP

Video: 2160p@ 30fps

Battery: 3,500mAh

Connectivity: WiFi, Bluetooth 5.0, 4G, NFC, GPS, USB-C

Dimensions: 160.1 x 71.2 x 9.2 mm

Weight: 176g 
Looking at the front of the phone reminds me of the Samsung S10 with its punch-hole type notch, while the back almost resembles a Huawei P30 with its triple-camera set up. Strangely this combines to give off a cool feel, especially with the 'denim' blue colour.
One of the first things I noticed was that it comes with a headphone jack, located at the top of the phone. While the volume controls and on button is located on the side of the device, as one would expect from a modern phone.
As I set the phone up, I was impressed by the location of the fingerprint sensor, and even more impressed by the fact that it responds well to when I touch it. Although it's doing what it's supposed to do, it's often the case where fingerprint sensors don't perform so well and this often can be mightily frustrating. So props to Motorola for this.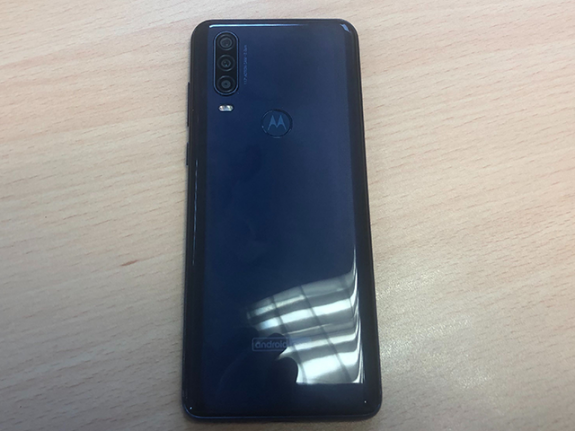 In the camera department, the One Action comes equipped with a triple-camera, which seems the norm for most phones now, high-end or even lower-end, in this case. As for quality, the 16MP ultra-wide lens allows for some good images to be taken, but nothing extraordinary as seen below. It's fair to say it probably falls short in this category.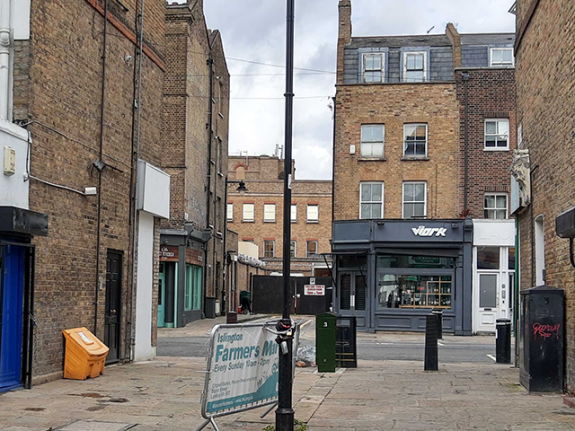 It's also worth mentioning the ultra-wide action camera which in fairness performs well when recording videos. This is in part helped by the AI-camera that helps to capture the best shot with the 21:9 full HD-display.
Another important feature to consider when using any smartphone is the quality of the battery and after putting the One Action through its paces, it holds up well. Again it's worth looking at the price of the phone, with a 3,500mAh battery brilliant value for money.
Motorola say that the battery can last for up to 11 hours of movie playback, 47 hours of music or 6.5 days of standby time. While I didn't carry out such tests, I did find the battery held together and then some after a fair amount of usage.
Key Selling Points
Impressive fingerprint sensor
Great value for money 
Powerful battery
Large and high-quality screen
Runs the latest Android OS
Benchmarks
Below is a list of how the One Action fared in a number of Benchmark tests. As expected the scores aren't anything special but Motorola don't claim it to be either.
Geekbench score single core 340
Multi-core score 1,321
AnTuTu – 146,583
GFXBench – 318.1
3D Mark- 1,347
Verdict
I keep mentioning the price and its worth noting that at £220 or thereabouts (available at John Lewis), that the Action One is well worth your consideration when looking to buy a cheap and cheerful device.
It has the look and feel of a high-end smartphone and comes with the latest Android OS, which will also give you a greater sense of security. Further to this the Motorola One Action is part of the Android One family, which means users can get three years of monthly security updates.
If you're on the hunt for a lower-end smartphone you could definitely do worse than this giving this a go.
At a glance
Speed 4/5

Camera 2/5

Battery 4/5

Design 3/5

Value 4/5

Price £220