Doro's latest smartphone combines elegance and accessibility – 3.5/5
With the 8080, Doro wants to fit its senior-friendly mobile technology into a sleek smartphone body. The phone largely succeeds in this endeavour, though there's a debate to be had about its price.
It runs perfectly fine, and the addition of Doro's signature emergency button and supplementary services are also a bonus, but the emergence of cheap-and-cheerful challenger brands (as well as the cost of previous Doro devices), make the £320 price tag a bit of a negative.
Hardware specs
OS: Android 9.0
Processor: Qualcomm Snapdragon 439
Screen: 5.7 inches
Resolution: 720 x 1440 pixels
RAM: 3GB
Internal storage: 32GB
External storage: microSD up to 128GB
Water resistance: N/A
Rear camera: 16MP
Front camera: 5MP
Video: 720p@30fps
Battery: 3,200mAh
Connectivity: WiFi, 4G, NFC
Dimensions: 157 x 74 x 9 mm
Weight: 175g
Design
In all honesty, this phone is a treat to look at. There's something about the interplay between the gold/bronze trim and the white (or black – both look great) body that really pops. Doro certainly knows how to make its phones stand apart, even though you could argue the front design is reminiscent of the Samsung Galaxy S7.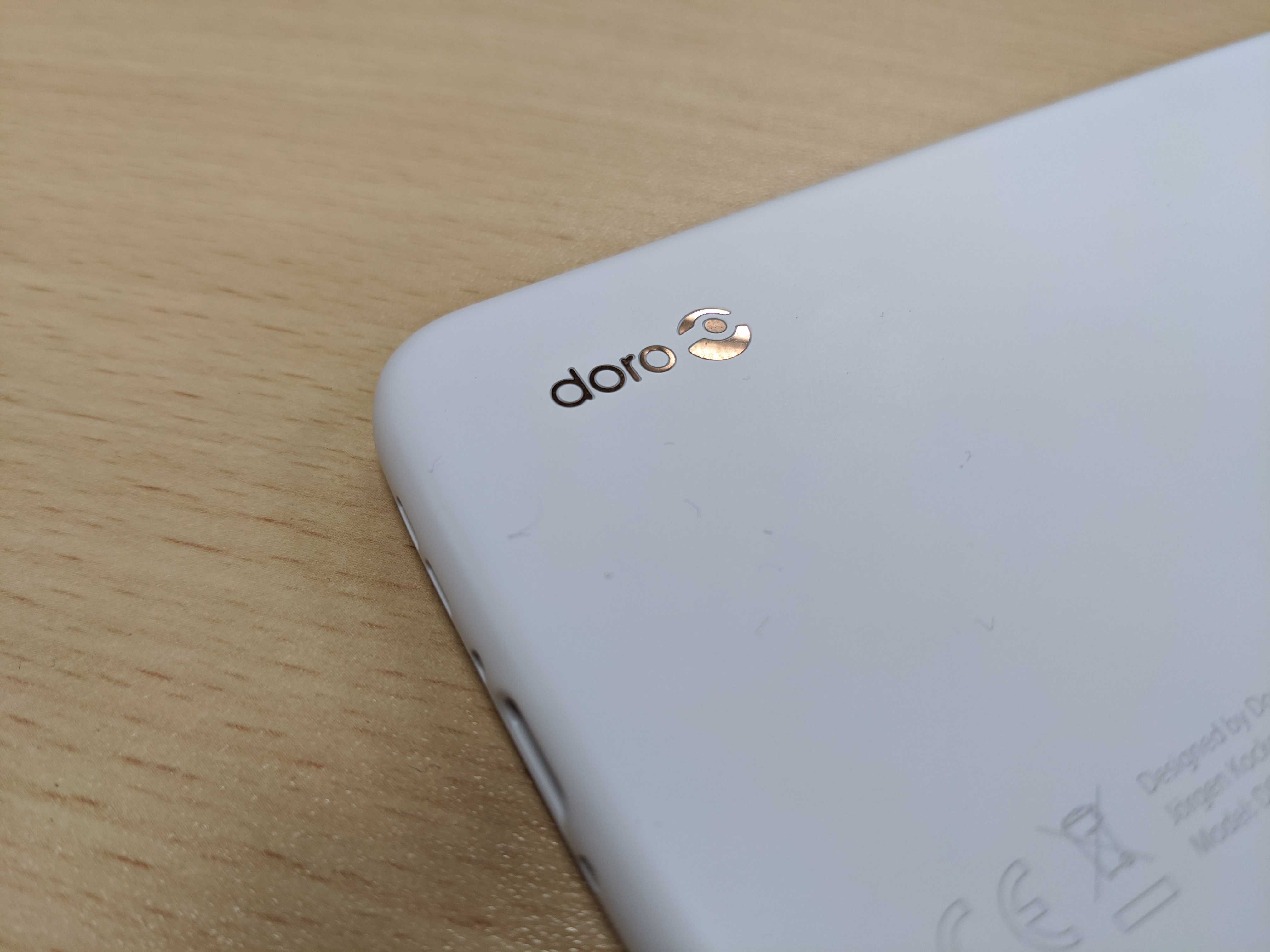 With the aluminium-plastic design, the 8080 feels robust and lightweight; solid and non-slippery to hold.
The power button is on the top right, with volume kickers on the left, with the SIM port just above them. The home button at the bottom doubles as a fingerprint scanner, and it works quite fantastically – I can't recall an issue logging in with it.
There's a large bezel with a blinking LED notification light. The phone also comes with a charging cradle – useful for the target demographic. Instead of leaving the phone lying down somewhere, you can have a designated charging spot where the phone stands upright and remains more visible.
The emergency button is also well-placed on the back of the phone, just below the camera bump, which is itself minimal.
Key selling points
Charging cradle
Headphone jack
Emergency button
Elderly-friendly text size
Boost volume function
Performance
This isn't a high-performing phone, as the benchmarks demonstrate. But it doesn't need to be. The main focus is on the assistant features the phone comes with. These include: simplified apps such as Set and View which corral several applications under one roof for ease of access from the home screen, with large icons and text; setup options that range from beginner to experienced to setting up the phone for someone else; TeamViewer remote device use; and technology which enables clearer-sounding voice calls, which I wasn't able to test as my hearing remains fairly strong.
All of these settings work very well, and the emergency button is 100 per cent responsive to either being held down for three seconds or tapped three times in one second. The 3,200mAh battery comfortably lasts a day, and I was able to push it to two with light usage that you'd probably expect from the demographic.
Benchmarks
Geekbench: single-core 117, multi-core 805
GFXBench: 261.7
AnTuTu: 99,857
3DMark: 447
Camera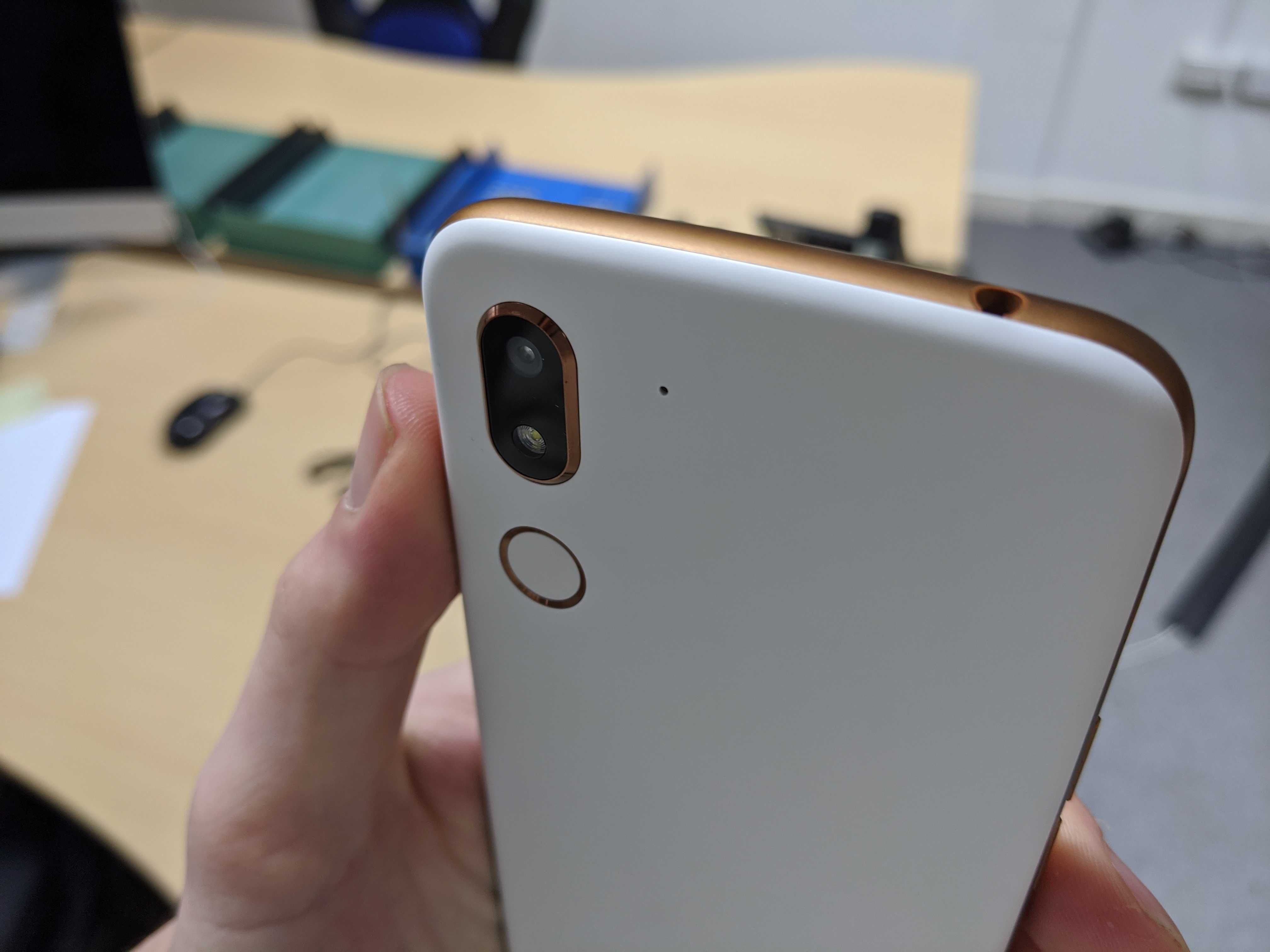 While a 16MP snapper sounds alright, Doro doesn't seem to have put much thought into it beyond that megapixel size. There are no portrait or wide-angle choices, and the picture quality is serviceable at best. There are cheaper devices with far better cameras on the market.
However, for the target market, it'll definitely get the job done. Point and shoot, and turn flash on if need be. Simplicity is the aim. The same goes for the 5MP front camera, which can't be trusted to get much of a job done in low light, but wouldn't be relied upon to anyway.
At a glance
Speed – 3/5
Camera – 3/5
Battery – 3/5
Design – 4/5
Value – 3/5
Price – £320
The verdict
Given the price, you'd probably expect the 8080 to be packing a bit more power under the hood. Granted, the over-65 market isn't going to be too bothered about it, but it does make the £320 price tag seem a tad steep when other, meatier devices are out there for a sight less (although it is on Amazon for £255).
Ultimately, if you've got an older relative looking to take the plunge into smartphones, the 8080 is a good bet. It's a clear stylistic and performance upgrade on its predecessor the 8040, and price concerns are largely offset by its support for family members, emergency capabilities, and glamorous yet sturdy design.