Bullitt's straightforward rugged device pleases for the price – 4/5
After marrying consumer-friendly aesthetics with customary toughness for the Cat S52, rugged manufacturer Bullitt Group has gone back to bulkier basics for its latest release, the S42.
The S42 is Bullitt's cheapest device at launch yet from the manufacturer, with its £229 MSRP beating the previous incumbent, the S31, by £70.
Although such a price range can fetch you some very nice devices these days, Bullitt is not targeting regular consumers. There's no quad-camera setup or massive screen with a dewdrop selfie camera, and no lightning-fast facial and fingerprint unlocking.
Even in its rugged specialist sector, the phone is missing the bells and whistles of higher end Cat devices, such as thermal imaging and air monitoring. Furthermore, RAM and internal storage falter in comparison to regular smartphones in the same price bracket. With the exception of a programmable Push To Talk button, the phone is quite straightforward.
Ultimately, it's a no-frills device that feels nigh-on indestructible, still manages to eke out solid performance and long-lasting battery life, and that is at home in tough environments. Additionally, given recent virological events, the phone's complete washability in warm, soapy water is sure to catch the eye of cleanliness-conscious businesses.
Hardware specs
OS: Android 10
Processor: Mediatek Helio A20
Screen: 5.5 inches
Resolution: 720 x 1440 pixels
RAM: 3GB
Internal storage: 32GB
External memory: microSD to 128GB
Water/dust resistance: IP68
Rear camera: 13MP
Front camera: 5MP
Video: 1080p @ 30fps
Battery: 4,200mAh
Connectivity: LTE cat 6, WiFi, NFC, Bluetooth 5.0
Dimensions: 161.3 x 77.2 x 12.7 mm
Weight: 220g
Design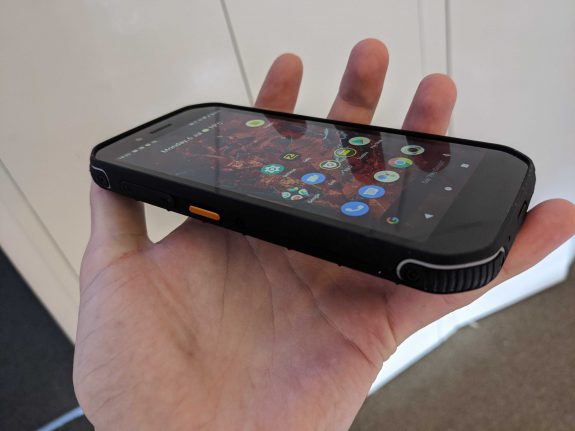 Though obviously a bulky device, the S42 feels comfortable to hold (not to mention secure) and at 221g, actually weighs less than the Huawei P40 Pro+. It's not a slim, sleek phone with a kaleidoscopic colour pattern on the back, but there is a coolness to its design, from the ridges on the back to the formidable corner bumps. The added benefit, of course, is that this coolness serves a purpose beyond mere aesthetic charm.
In a world of chunky camera setups lopsidedly placed on the back of phones, the S42's rear is an artful exercise in symmetry. In fact, the camera is actually slightly sunken into the frame.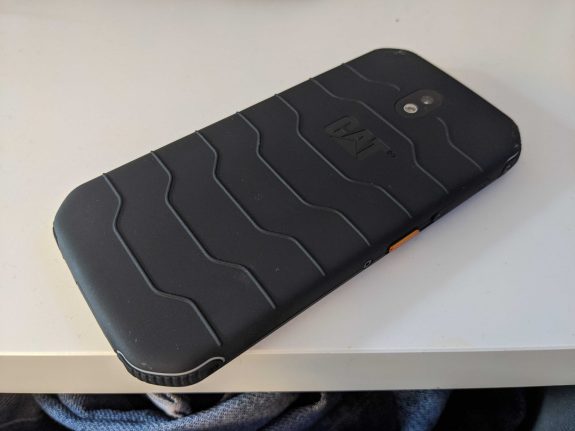 While there are sizeable bezels, the 5.5-inch screen is ample, and this is only the second Cat phone to not have physical navigation buttons, instead moving them onto the screen.
The 3.5mm headphone jack comes out the top, which is a bit of a rarity nowadays, with volume and power buttons along the right, and SIM slot and PTT button (in striking orange) on the left. There's also a blinking notification LED on the top bezel.
A lot of the phone's cost goes towards its rugged credentials, and it withstood firm but fair testing, surviving submersion in both cold and warm soapy water. It also took a few firm raps with a hammer without any distress, and can largely be dropped at will.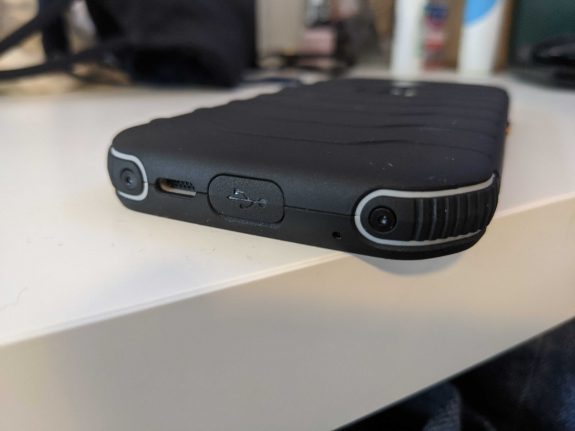 It's actually surprisingly bouncy on hard surfaces, but if you're the type to consistently drop your phone on the pavement, the corners of the phone will show some wear and tear. The one rugged category in which the phone falls short is using it when the screen is wet – it is very erratic, and you are better off giving it a rudimentary wiping before trying to soldier through using a wet screen.
The Toolbox app catalogue comes included on the Home screen, offering a curated selection of work and adventure-related apps that appeal to Cat's main demographics. These range from compasses to spirit levels, to invoice apps.
Storage and performance
Nowadays, even at this end of the mid-range price scale, you normally expect more than the amount of RAM and storage the S42 offers. The 32GB storage sticks out particularly, given that the system takes up more than a third of this before you've even started using the device (although you can of course increase it with a microSD card).
Additionally, unlocking the phone is a case of passcode-only, with no facial or fingerprint scanners in sight. However, given that workers using the phone are likely to be wearing gloves and/or masks, this isn't much of an oversight.
Despite this lower end hardware, it's still a surprisingly smooth performer. While it obviously didn't benchmark very well, I was pleasantly surprised to play a fairly smooth 20 minutes of Call of Duty and only use up about five per cent of the battery. The PTT button also works a treat; you can programme it to open two of your favourite apps, as well as use it for PTT communication.
It never felt like I was using an underpowered device; I never had any issues with jank or slowdown, and if there was any heating up, it was muffled by the protective casing. The 4,200mAh battery (a big increase on the S52's 3,100mAh) comfortably lasted for more than a day – which is good, because the S42 uses a micro USB charger, which is quite slow, restoring about 30 per cent of charge in an hour.
Benchmarks
Geekbench: Single-core – 128, Multi-core – 453
GFXBench: 160.4
3DMark: 428
Key selling points
Rugged design
Washable in warm, soapy water
Headphone jack
Programmable PTT button
Curated app catalogue
Camera
The S42 does also come with a camera – after so many triple and quad-setups, it's almost refreshing to review a device that simply has one front lens and one rear lens. The 13MP snapper just takes solid pictures, and is smart with background blur for close-up images.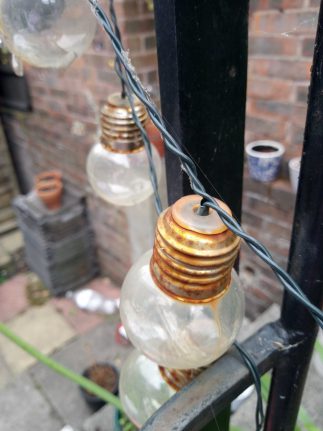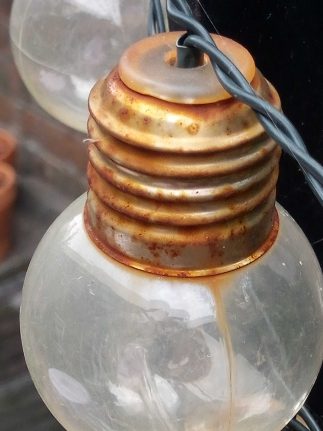 It does also have a night mode, somewhat hidden in the camera settings, but the results are rudimentary and barely distinguishable from a normal shot in the dark. See the below images taken with and without night mode.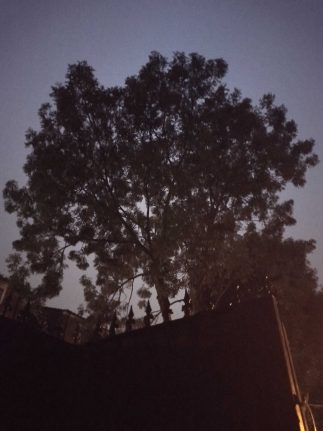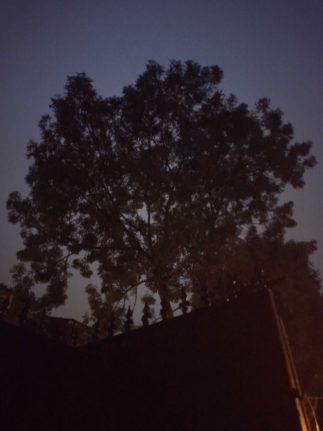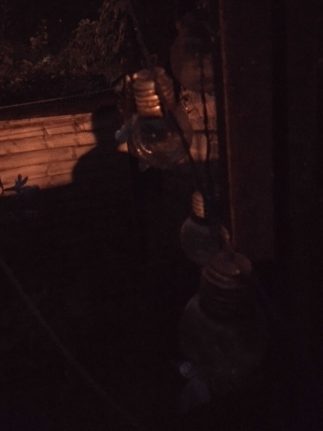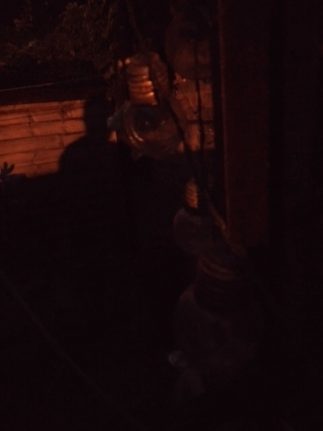 The flash is also powerful, for workmen who need to get pictures of hard-to-see areas. The front camera is not the best, but in sufficient lighting can capture a good amount of facial detail.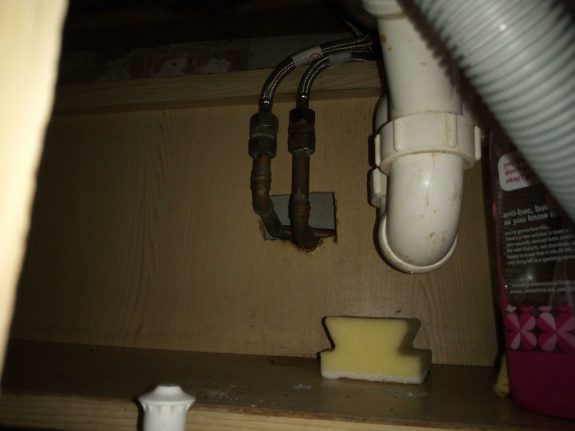 At a glance
Speed – 3/5
Camera – 3/5
Battery – 4/5
Design – 4/5
Value – 4/5
Price – £229
The verdict
The S42 should find a home in many industries, especially at Cat's cheapest launch price yet. While it's missing the performance power of non-rugged phones in its price point, and the fancier abilities of pricier, more specialised rugged devices, it's still a solid performer that you would have to try very hard to break. It'll last through a day's consistent user, and the camera is good enough to do the jobs it will need to do.