Telecoms service provider Redsquid is now 15 years old.

Mobile News

visited its Borehamwood offices to see how things are looking for the firm and how it plans to continue growing as part of a five-year plan
It's been a long, exciting journey for telecommunications service provider Redsquid, which recently achieved a milestone by celebrating 15 years as a company last year.
Starting in 2006 as a mobile voice and data service, Redsquid now prides itself on being an innovative provider of services in IoT, voice and data connectivity, cybersecurity, ICT and the cloud.
In the past decade and a half, digital transformations in areas such as managed services, connectivity and security have borne fruit for the company, which won reseller of the year and best SME managed service customer solution in 2021 at the Comms National Awards.
The Borehamwood-based provider also boasts a wide range of customers, including law and construction companies, community equipment provider Medequip and even parts of the NHS – with Redsquid helping store the Pfizer vaccine ahead of the mass rollout in the UK.
Squid spawned
Redsquid co-founder Sohin Raithatha recalls how he and other co-founder Vince Mignacca quit their jobs and created Redsquid, in the belief that basic service levels were missing for SME customers.
"In the businesses I worked at in the past, you would have ideas to change and drive change for the customer experience but it never worked," says Raithatha.
"So we thought 'you know what, if you can't make changes wherever you work, let's do it with Redsquid'."
The idea started in Mignacca's spare bedroom on a bank holiday weekend, with the company name chosen because it stands out and the founders knew that nobody else would have that name.
Raithatha also points out that he didn't want to have the word 'mobile' in the branding like so many other companies, as many end up moving in a different direction.
He believes this has proved to be the right decision. "With the appointments, it made a massive difference because I went to see many large organisations and I would get a lot of calls saying 'your name sounds pretty cool and quirky, so we thought we'd see you'," he says.
"It put us in good stead from a branding perspective."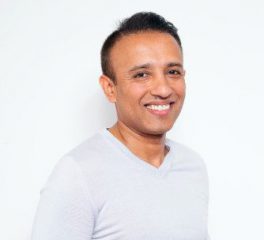 Making it simple
When the company first launched services in 2006, its main aim was to make customers' lives simple, thus leading to repeat business and referrals.
Redsquid planned to grow quickly and drive customer change, leading it to reach £1 million in revenues within the first three years.
"We wanted to ensure that, from a service perspective, SMEs got what they deserved – and some of those customers are still with us now," says Raithatha.
The company keeps expanding, going from two employees 15 years ago to around 45 staff members now.
One of the reasons for the growth in employees and the organisation as a whole is due to the acquisitions Redsquid has made, starting with its merger with 5Com in 2015.
Acquisition trail
Since then, the company has made two more acquisitions.
First came Ridgeway Telecom, a wholesale provider for voice data and mobile, in 2019, followed by IT services company Triumph Technologies in the summer of 2021.
On the back of these acquisitions, Redsquid has retained all of Ridgeway's staff and adopted a loyal customer base, as well as taking on nearly 20 people in its managed services team thanks to the Triumph merger.
A workstation hub has been set up at the site of the Ridgeway office, while both offices have been combined due to their locations being near each other.
"It's given us a real opportunity now to cross-sell into our customers, and it's given us a platform to technologies that we couldn't deliver on," says Raithatha.
He believes, meanwhile, that the pandemic has caused business owners to rethink what they're doing and how they can stay successful.
"You have to grow organically or acquire, or eventually you'll get swallowed up one day," he says.
"The pandemic wasn't difficult at all, and it probably brought more opportunities… raising finance was the hardest, but we've got a very supportive bank and team that has helped as well."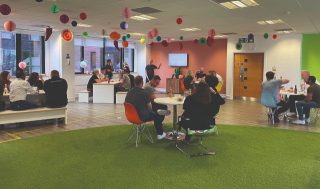 Integrating people
Redsquid wants to continue hitting its budget and integrating people into the company by becoming more structured and creating a fresh strategy for new employees.
Redsquid is two-and-a-half years into a five-year plan, with a long-term goal of reaching £40 million in revenues by 2024.
To reach this goal, Raithatha says the company will either strive for a couple of acquisitions this year or complete one large merger.
Meanwhile, he says nurturing talent is key to growth, alongside thinking long term. 
"It's not just about the revenue, it's about the talent we're acquiring, which is really important," he says. 
"People are going to get us to our long-term vision."