Almost as sure as night follows day, Apple has held its latest annual launch. We gathered views on the line-up
Apple launched its latest phone series this month, the iPhone 13.
The series comprises four phones – the standard phone, plus the 13 Mini, Max and Max Pro. There was also a new iPad line-up and the Apple Watch Series 7.
The series was unveiled on September 4 via a live stream from California, where the company is based.
Prices start at £679 for the iPhone 13 Mini, with the 13 costing £779, the Pro £949 and the Pro Max £1,049.
EE, Vodafone, O2, Three and Virgin Mobile have confirmed they will stock the series from when it becomes available.
Like last year, all four phones in the new range come with 5G connectivity.
While some Apple 'fan boys' were underwhelmed by the latest series for a perceived lack of innovation, what does the mobile industry make of the launch?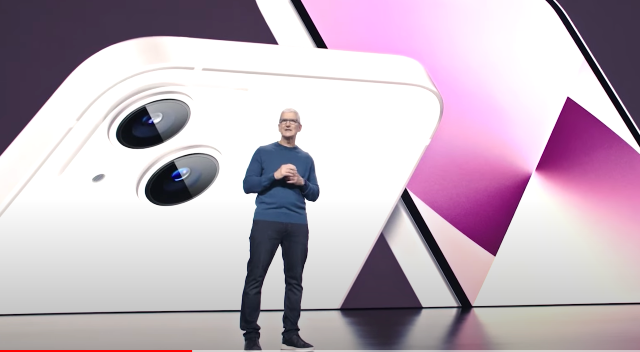 Ben Wood, chief analyst CCS Insight
These updates follow Apple's tried and tested formula of delivering new products with metronomic consistency. The company is offering enough new features to fuel consumer demand, though the vast majority of purchases are likely to be upgrades by existing Apple customers.
The vendor has a proven and profitable approach that it appears capable of sustaining for a long time. Only a major industry disruption, such as a dramatic shift to flexible devices – which is far from certain at present – would force it to radically deviate from this strategy.
Much to the dismay of its rivals, there is little reason to indicate that Apple is not on course to continue its incredible momentum into 2022.
The new iPhones see it returning to the staples of battery life, screen technology, performance and camera capabilities, all of which are attractive to existing customers looking to upgrade.
People will be pleased that Apple has resisted the temptation to bump up prices, which it could have easily attributed to rising component costs. It's even increased the entry-level memory configuration on several products, including the iPhone 13, Mini and iPad.
Although new camera features, better battery life and other tech specs will grab the headlines, the biggest story is arguably the impressive trade-in prices being offered by Apple and its partners.
US buyers trading in the previous iPhone can get up to $1,000 towards a new model, and we expect similar deals in other markets around the world.
It's a major competitive advantage for Apple and is likely to boost the residual value of iPhones, which are already the highest in the market thanks to Apple's ruthless product consistency and multi-year software updates.
Paolo Pescatore, tech, media and telco analyst PP Foresight 
It's big boots to fill with the success of the iPhone 12. The iPhone remains a core lucrative product for Apple, as it represents a gateway to other devices and, more importantly, services.
While many will see some upgrades as incremental, there are millions of users who have yet to upgrade to 5G. Therefore, this so- called 'supercycle' moment is still relevant.
The new iPhone will be a key smartphone for telcos that helps drive much needed volumes and revenue due to 5G.
However, the biggest challenge will be maintaining a premium for what some users will see as incremental upgrades. Yet while the individual improvements may not seem so much, collectively they will be significant – leading to the best iPhone experience for users.
Apple has done a superb job of differentiating between the devices in the new iPhone 13 range, and the new features among the Pro devices clearly justify a premium.
The vendor has to strike a fine balance in convincing customers that the new iPhone is the best thing out there.
Ru Bhikha mobiles expert Uswitch 
The evolution of mainstream smartphones has hit a plateau in recent years, with every premium handset boasting a pin-sharp full-screen display, wireless charging and more cameras than the Met Gala's red carpet.
Folding handsets are pushing the boundaries of what's possible, but it is getting harder for manufacturers to make their most popular devices stand out, which made this Apple launch event intriguing to watch.
Apple will be hoping that its hardware allows it to stand out, with the release of the A15 Bionic chip included in the iPhone 13 delivering better performance and allowing 15.8 trillion operations per second. The new chip also improves battery life, which is at the top of people's wish list for the new handset.
With four variants of the iPhone revealed, Apple is increasingly offering a handset to suit every user's needs and, more importantly, their budgets.
The design changes are minimal on the iPhone, and the same can be said for the new Apple Watch Series 7.
Apple fans are notoriously loyal, but the big question is whether there is enough that's new and exciting in this update to entice them to upgrade once again. Fans will expect Apple to take the next evolutionary leap forward, but what that looks like is yet to be determined.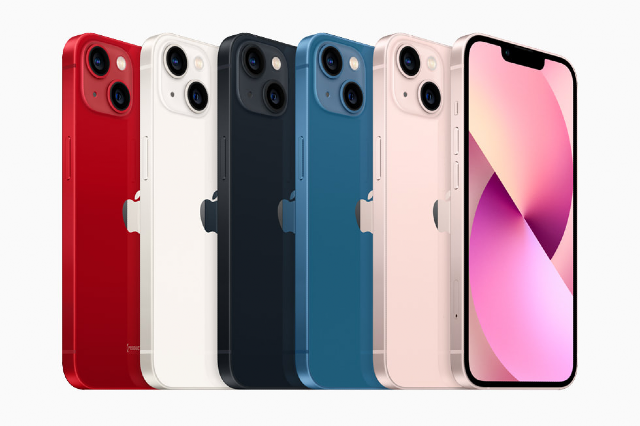 Sunny Ratnam, founder and director Instant Access Europe
Any new Apple launch generates a big buzz in the industry and also with consumers who want the latest iPhone.
They typically have a higher price tag, so we'd expect more trade-ins as people try to offset the cost.
In our experience, Apple typically reduces the price of the previous generation of iPhones as soon as new models are announced. We have seen some rumours to suggest the 12 could reduce by as much as $200, which you can assume will have an impact on the value of the other higher- end models.
I would also assume there will be a higher volume of refurbished iPhone 12s being sold in general, as the price drops will likely shift the prices of other models down a notch too.
Thomas Husson, VP and principle analyst Forrester 
After many years analysing Apple's announcements, this was a perfect standard keynote in typical Apple style.
What did this mean today? A great line of new products with significant incremental innovation that will deliver total lifestyle experiences and should sell well.
What is relatively new is Apple's insistence on how it commits to reducing its impact on the environment. However, the truth is that what matters to green consumers is a longer product lifecycle – not to renew their latest gadgets each year. That said, the new product announcements will represent a significant leap forward for users with older generations of Apple products who are willing to upgrade. That's why Apple will maintain its leadership in the premium smartphone segment, and has a great window of opportunity in the time before Samsung launches the Galaxy S22 and Xiaomi tries to establish brand credentials in the high-end segment. Most of the other products Apple unveiled looked great too, from a significant upgrade on the iPad Mini to an-entry level iPad boosted for remote work and education and a new Apple Watch Series 7 surfing on the wave of fitness, well-being and connected health.
Joshua Hannan managing director Ultimo Electronics 
I expect the launch to have a positive impact on the refurbished market and drive numbers. This happens annually and the refurbished market has certainly grown year on year, so my expectation would be that the trend continues this year.
A new handset launch always impacts the residual value of prior-year ones. However, it will be interesting to see if there are any supply issues surrounding new handsets that impact on the devaluation of older models.
The iPhone 12 is already a popular seller for us and I imagine with further price reductions as a result of the new handset launch, these will continue to sell well.
John Fannon sales director Bastion Insurance
It's obvious that the previous fevers surrounding a new iPhone launch have vastly diminished and I doubt there will be many 'pavement sleepers' prior to launch day. That said, the new device does pack some additional features, but only if you are a keen photographer or video maker. I doubt many of us would use cinematic mode on a daily basis, or buy a device because of it.
The more mundane aspects of the 13 seem largely the same as the 12, and I expect will be viewed as such by most people.
One feature that is of use is the longer battery time – an extra 2.5 hours compared with the 12. It's good to see tangible benefits like that coming our way as devices develop.
Apple seems to be throwing many impressive phrases at the device, such as a '16-core neural engine' and 'super retina XDR display' , but in reality there's not a huge upgrade on the 12. However, I have no doubt it will sell many millions of them.
Marta Pinto senior research manager IDC 
The iPhone 13 series launch continues Apple's strategy of playing in the higher end of the smartphone market. Even with a slightly smaller price tag than the previous flagship series, the iPhone will still be the main offering in the European premium segment, with limited competition.
Globally, Apple holds more than 70 per cent unit share at prices above $1,000. The alternative in the same segment is Samsung, which is now betting on making foldables the new standard design.
This offering is still niche and while other Android players compete at more affordable price points to raise market share, Apple plays virtually alone, setting the market price and trends for premium flagships.
With a full 5G portfolio for the second year in a row, Apple announced several partnerships with carriers across the globe that will help sell the devices. Coverage of 5G has widened and most economies have already lifted restrictions to movement, which will help customers better understand the benefits of a faster device.
Incremental improvements to specs focused on experience were introduced to match the services that users can enjoy across Apple's portfolio.
The launch was cleverly orchestrated for the audience to understand how hardware and software are aligned for a smooth user experience. The ecosystem continues to grow and while other Android vendors don't match the experience, Apple will retain its competitive advantage.