With lockdown in the UK starting to ease, what are the plans for returning to offices? We gathered views on what the 'new normal' looks like and how work has looked in the pandemic
Over a year since the coronavirus pandemic first swept the globe, the impacts are still very much being felt and expected to last for a long time to come.
One of the biggest changes has been around the approach of businesses to the working environment, with widespread remote working enforced in March 2020 as the UK locked down.
But a year later, as employees start being able to return to offices, what approach will companies take to working in the future?
Mobile News asked those within the mobile channel for their take.
---
Data Select head of marketing Adam Sweeney 
We will continue a hybrid model of both an in-office presence and remote working, as this has proved effective during the pandemic.
Encouragingly, we have continued to grow our business and serve our customers well even while needing to pivot to a hybrid way of working. Trying to maintain a personal touch when working remotely is, of course, a challenge and you can never 100 per cent replicate the 'in-person' spirit of the office, the 'water cooler' chats and camaraderie.
Naturally, and in complete compliance with government guidelines, we will look to meet with both our customers and brand partners as and when they are ready to do so.
I am a big advocate of our hybrid approach to office and remote working, but the ability to go and meet my network of connections in person will bring the biggest smile.
As we continue our growth plans, we will naturally scale the business and ensure we add value to our brand partners asking for the most comprehensive reach into the mobile and IT channel. We will also, of course, maintain the high levels of channel engagement we have built our business around.
Remaining positive and motivated throughout this time, while providing leadership and guidance, has been key – and the way that each and every person in our business has risen to the challenge and continued to deliver a first class service is truly inspiring.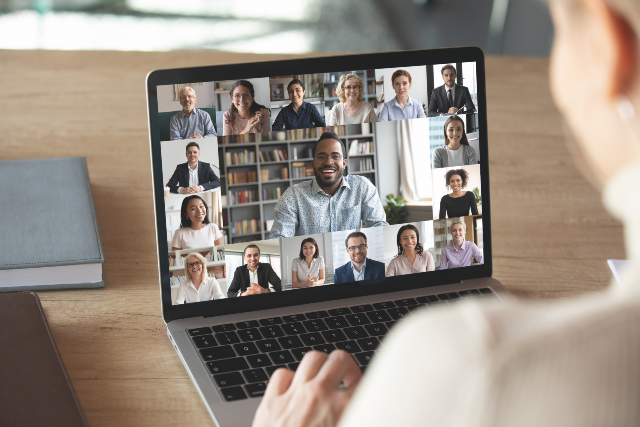 Bastion Insurance sales director John Fannon
Initially, we will be operating a phased return to the office and limiting contact with our channel partners. As we emerge from lockdown even further, I would expect the office population to return to normal and good old-fashioned face-to-face meetings to resume. It will be good to get back to normal.
The most obvious advantage of the changes we have seen is, first of all, proving that we can run the business in this way. However, it is far removed from rubbing shoulders with colleagues, suppliers and partners as we usually would.
The main disadvantage is that this way of working is not as productive as simply getting in a room and working on an idea or resolving an issue. We like to do business face-to-face, and it's less efficient when we cannot.
We plan to visit clients, as long as it is within government guidelines and the client is in full agreement. Most have already indicated that they are looking forward to recommencing meetings. It will be great to socialise with our partners again, and hopefully begin to attend industry events and network.
The best bits during lockdown have been growing the business and winning new contracts despite the situation, while the worst has been to contemplate how much more we could have grown things in the 'normal' world.
Teams or Zoom calls have become the norm even when there is no need: we didn't need to do every call on video before lockdown! I think we need to re-educate people that it's OK to simply call each other, especially when there are just two of us.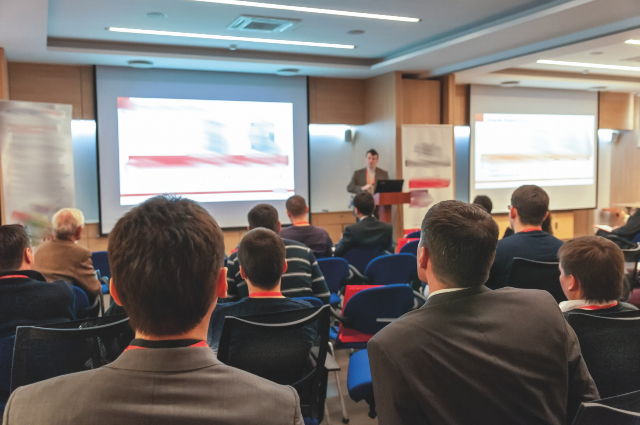 Crystalusion CEO and founding partner Ben Coull
We've operated a remote working policy for a number of years, but the impact of only working from home throughout lockdown has presented a number of challenges.
Many aspects of our development can only be performed in a laboratory environment, so not having the ability to access them has delayed various areas of development. We'll continue to operate flexible working on an ongoing basis, but we're looking forward to this being a choice for the individual rather than a mandated requirement.
The reduction in commuting time for travelling to and from a fixed place of work, and the ability to take a flexible approach to working hours have in general had a positive impact in some areas of our output quality.
Enabling people to participate at a time of their choosing when they are in the right frame of mind without external distractions has also been positive, but it's fair to say we're all looking forward to being together as a team. As good as Zoom and Teams are, some things just aren't the same in a virtual environment.
Our priority is to recommence visits and meetings within our peer group. A benefit of working in a science incubation environment is the ability to engage with different technology companies and experts to discuss ongoing product development and specific challenges.
Although each company can be working on something completely different, discussing technical challenges together often gives valuable insight on how a specific issue can be approached and resolved from a different perspective.
We're also looking forward to engaging socially as a team. Many of our eureka moments in development occur in relaxed social environments where problem- solving discussions develop organically and our ideas are shaped from the natural flow of discussion; that's not something that often happens outside this type of environment, so that engagement is high on the priority list.
The last year of lockdown will have implications for a long time to come. The strain on businesses, especially retail, will have lasting effects that will cause some to fail. Coupled with the increased challenges of Brexit, businesses will need to reassess their economic outlook and are likely to need to diversify revenue streams to remain sustainable.
But there are also clear opportunities for growth. Online purchasing grew significantly throughout 2020 and although the average transaction value naturally declined, the opportunity to interact with a wider, more engaged audience online has never been better.
Companies that are able to put the online channel at the core of their business and develop strategies to increase average transaction value have a good opportunity for growth.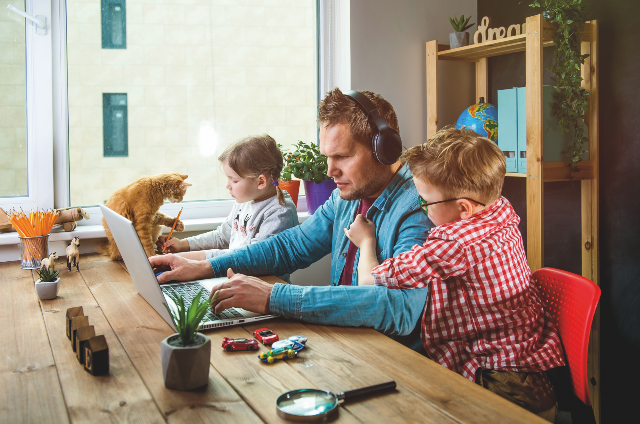 Uplands managing director Paul Hooper
Even in the initial lockdown, we maintained some office working for essential tasks that could not be carried out remotely. We have always maintained that business continuity and providing the necessary level of customer service, as well as sales growth, remained key focuses.
We have been able to deploy the team fully for remote working, but now we are delighted to have the full team back working and supporting each other in our central office.
We are also fortunate to have a remote workforce across the UK, enabling Uplands to have a wider geographical reach and to attract talent who may not have access to our office base. We enjoy our hybrid approach and, indeed, remote working is an invaluable part of our business.
Fundamentally, that major initial advantage of home working in these circumstances is that we could keep continuity of service. Getting teams home and safe was the number-one priority. We all soon got into the swing of things and our customers would have seen very little difference in service level.
But what I really wanted us to recognise at the time, and even more as time went on, is that our team's homes are exactly that – homes, and not offices or workplaces. It was tough enough that kitchens became classrooms.
Also, not counting videoconferencing, face-to-face communication is something
that we all really only get in an office space. That's not only beneficial when planning for business, but it also strengthens relationships and rapport with our teams. There's something about relationship-building that happens when you sit next to someone, have a chance conversation or just bump into each other at the printer.
We have already carried out some meetings, socially distanced, since restrictions started easing when Teams wasn't an option. We will continue to use all our remote-meeting tools, which are great, but we can't wait to get customers back in our office and, more importantly, us in theirs.
On a human level, I am looking forward to a continuation of a new-found appreciation of the little things – walking, chatting and generally taking more time. From a business perspective, we are looking forward to getting back in front of our customers, and understanding and working with them on their challenges and ambitions.
We are seeing increased levels of business and customer growth. We will be working to build on our talent team over the next 12 to 24 months to ensure we maintain our balance of sales growth and service excellence.
The best thing about business during this period has been the dedication, innovation and flexibility of our workforce. The worst thing, for me, has to be the many thousands
of lives changed for the worse by the economic impact, and the shops, restaurants, pubs and entertainment venues that have closed never to reopen.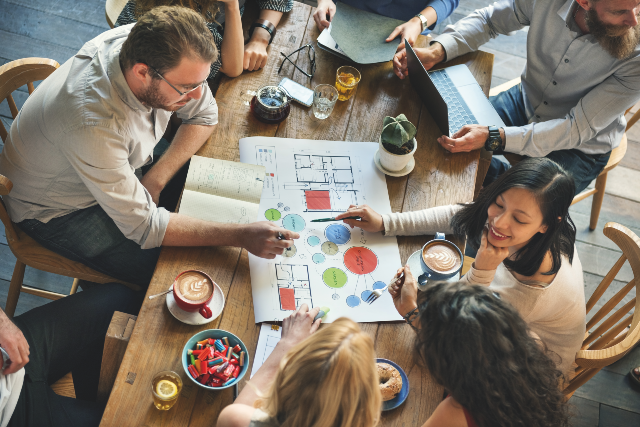 Lease Group managing director James Phillips 
We're excited to be returning to our headquarters in Hove from April 19. Our sales and support divisions thrive on working together in situ, so we've taken careful measures to ensure that all team members can work from our offices whilst adhering to COVID-19 workplace guidelines.
For us, we've proven that remote working can be supported with minimal impact to operations, and I've no doubt our team has enjoyed getting to work without the commute. There are obvious cost advantages for businesses that have transitioned to permanent home working, but our team universally agrees that this comes at the cost of being able to support each other and share knowledge in person.
As business owners, we're all about the health and well-being of our hard-working team, and we believe strongly in making ourselves accessible at all times. Being able to tackle issues and share ideas can be done far more effectively in person, and prevents team members from feeling like they have to deal with things alone.
Separating work from home and being able to fully shut off is important, and one of the major advantages of providing a separate workspace for the team.
We will be visiting our key accounts with regular account reviews and team training once current restrictions are lifted. Zoom has proven effective for one-to-one meetings, but for our larger partners there's nothing like holding training sessions in person. We all get so much more out of being in the same board room: there's no place to hide and everyone is far more engaged and active in the discussion.
We've actually enjoyed being more visible to our partners thanks to the widespread adoption of virtual meetings. Prior to COVID-19, most interactions were dealt with on email and by telephone, which were faceless in nature. So having the option to jump on a Zoom call means we are getting to know our partners better and at more levels of the business.
Even though partner meetings will recommence, I feel our day-to-day interactions will be less faceless and that, ultimately, our relationships will deepen.
Lease Group has experienced strong growth despite the trading conditions, and we've recently been listed as one of the fastest-growing companies in Sussex. As a result, we've been strengthening our sales and support teams, with two hires made during 2020 and a further two team members joining us in the coming weeks.
Recent lockdowns have provided opportunities to review and refine our processes, increase efforts in onboarding new partners, invest in new technologies and bolster our lending panel. Last year saw our partner channel increase by 50 per cent as many suppliers took the same opportunity to review their leasing providers.
We've also seen competing lenders and credit brokers shrink in lending appetite, which provided Lease Group the opportunity to demo it's capabilities and build new partner relationships.
The worst part of lockdowns has been the disruption to our close-working team with the switching between home and office.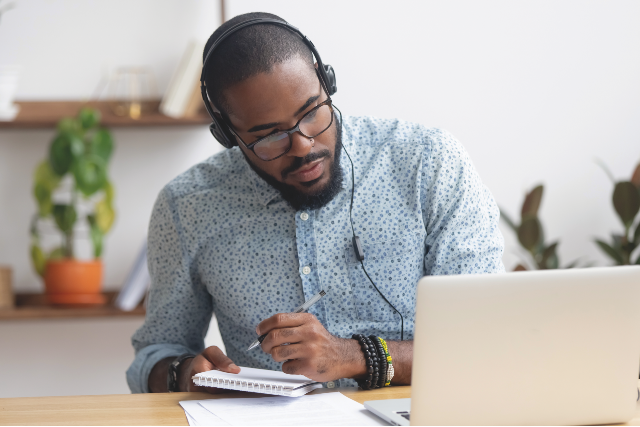 Daisy Partner business and marketing director Julien Parven
Throughout the pandemic we've had people that for various reasons couldn't work from home, so they were allowed back into the office in very sanitised circumstances.
Given how Daisy's partner business has performed over the last 12 months, I don't foresee any real reason to bring our people back into the office five days a week. Our selection and recruitment policy has changed, and we now have a much wider net from which to recruit people. In short, physical location is now much less important than it was before.
Obviously we'll do what's best for the business, but we'll also do what's best for partners and their customers.
My belief is that we will adopt a structure of hybrid working, which, ultimately, will be judged on performance. However, I think that over the last year people have earned the right to decide how they want to work and what they want their working pattern to be – and we'll look to accommodate that within the constraints of the business.
For us, the advantages of doing this far outweigh the disadvantages. Before COVID-19, we would regularly get requests from people for flexible working and reduced hours, but, since working from home those requests have all but dried up. That's because people have found they can better balance the pressures of home life around a working pattern that suits them.
Month on month we've seen growth in our number of active partners and our customer service key metrics have never been higher.
The disadvantage of lockdowns has been the inability to get the team together. Of course, we've used tools such as Teams to stay connected, but meeting in person helps the flow of ideas and in getting the team to bond together. The sooner we can get people together, that will give us another kick-start into the next phase of our growth.
Once it's governmentally confirmed that it is safe and we've done the due diligence needed as a business to make sure that our people and partners are protected, I think there will be a return in some capacity of customer visits.
Our growth stats suggest that it may not be essential to reconvene those site partner visits, but having been around the channel for as long as I have, it is still a relationship business and for new partners I think it's important that they're able to build that relationship with their account team.
One thing I see as a real opportunity is for the 'new normal' to act as a catalyst for some of the changes that are required but have been slow in coming. The evolution from the PSTN network and the awareness that the switch-off is on the horizon has forced businesses to act now rather than waiting until the eleventh hour.
I'm looking forward to that change progressing and building speed, as well as getting partners together to discuss the events of the past year and the experiences we've all had. It'll be good to get our partners together in person when possible, thank them for the last 12 months and set ourselves for the next year with renewed ambition and accelerated growth plans.
For us, the next 12 months is about growth and it would be unrealistic to expect to achieve that without adding people to the team to help drive it. So we have plans in certain areas to bring more people in, but we always want to talk to people looking for an opportunity. If there are people out there – and inevitably there will be due to the unfortunate circumstances – then for us there's always a conversation to be had. If there's a fit and we can see a mutual benefit, there are opportunities to bring people into positions that aren't currently advertised.
From a personal perspective, I found the first lockdown particularly difficult because of the isolation. Prior to that, I spent my week travelling the UK; to suddenly be told you don't have that freedom and you're confined to your four walls was something I found difficult, as I think a lot of people did.
However, the best thing that's come out of all this is the resilience and the feeling that some of the things that probably took for granted before you now appreciate more.
From a business perspective, one of the worst things has been the risk of losing that personal relationship with the partner. But on the flipside, the way the business has adapted and found different ways of supporting partners has been a positive thing.
We have also used the time to develop tools that we now consider business essentials that deliver a real tangible benefit to partners.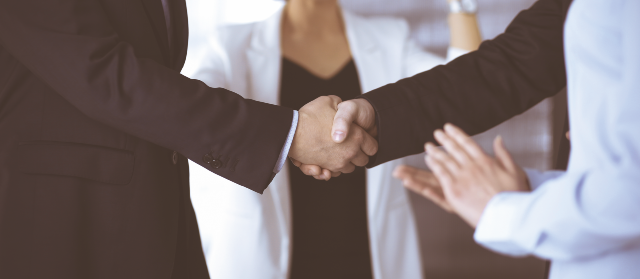 The One Point founder and MD Martin Lauer 
We have maintained the 'work from home if you can' mantra since the pandemic start. Staff have been told that they are struggling to work from home for whatever reason, they can be considered for returning to work, subject to weekly lateral flow tests. Some staff have struggled with the isolation, and by agreement and with correct precautions have already returned.
I think we have all learnt that you don't need a 'meeting' to make a decision. We will travel less, and communicate using the most appropriate and effective channels moving forward.
I think you will never beat getting your team together to be creative and innovative, and meeting new customers and suppliers. But I think quick meetings will be online going forward. Our sales teams will be focused on 'interactions' and not just 'appointments'.
We're planning to meet our clients again too where both parties are comfortable, and are looking forward to more customer interactions.
In addition, we have developed a new sales support team that is office-based and can't wait to see how that beds in.
The isolation has been the hardest part of lockdowns for our people: we are like a big family being kept apart and some have struggled. The best bit will be getting back together and realising what we have been missing.
Eurostar Global head of commercial and vendor management Steve Hankey 
With the exception of our incredibly committed warehouse team, the rest of Eurostar has been working very successfully from home for over a year now. But for many of our team, meeting up face-to-face has been greatly missed and we are all looking forward to catching up in person as soon as it is safe to do so.
Moving forward, as we return to more normal working practices, Eurostar will incorporate a hybrid of both models, with a flexible approach for both employer and employee.
In many ways, the pandemic has brought the Eurostar team even closer together. While others faltered and furloughed many of their staff, we took the decision early on to continue to press forward with our growth plans as a business, and it has paid dividends.
Eurostar has had its most successful year since it was founded, with the whole team stepping up to the challenge. In fact, with daily commute times removed for many of our colleagues, this has actually resulted in greater productivity.
Yet our sales team is extremely proactive and driven, and the buzz of being on our sales floor is something we are very proud of and enjoy sharing with our ever-increasing portfolio of vendors.
No matter how familiar and effective daily Zoom and Teams calls have become, you can't ever replace the cut and thrust of the sales office, in which teams collaborate and bounce ideas off each other.
When the time is right, we can't wait to re- engage with our customers and suppliers face to face. In many instances, these are people that we have known and worked with for many years and we look forward to meeting up with them just as soon as we can.
I think the increased flexibility of combined office-based work and working from home will be a great benefit for many: all our lives are incredibly busy, and I think this added flexibility will lead to more productivity as a whole.
As I mentioned earlier, Eurostar is in a period of extended growth. We have actively recruited during the pandemic, with new segments of the market continually being evaluated and progressed.
Our increased growth also means that we have now invested in a new state-of-the-art custom-built facility that we will be moving into later in the year. I won't share too much here now, but when the time is right Eurostar would like to welcome Mobile News up for a sneak preview of our new facility.
I think the pandemic has shown the true calibre of the teams here at Eurostar, and we genuinely couldn't be any prouder of the way our staff have adapted to these unprecedented times.
Each teams has a new-found understanding of how all the departments within Eurostar work. For many of our promotional stories, I often use #Ourteamworks and I can't think of a more accurate statement.
There is an extremely strong feeling of 'family' within Eurostar. As many of us can no doubt relate to, not being able to interact, laugh and joke with our family is something we have missed dearly and the return of this is something that can't come soon enough.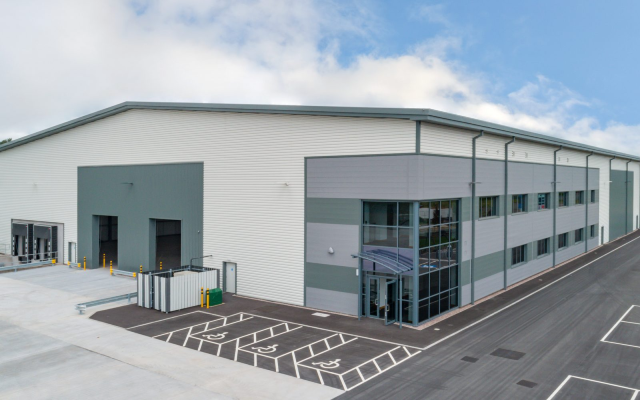 Mdee managing director Tanny Jeffrey
The last year has demonstrated a huge amount of positives for a lot of people in working from home, including efficiency in not wasting time on travel, increased productivity, cost savings, a better work-life balance and the opportunity to embrace technology.
However, for some people it has been difficult too, especially those working in cramped or shared working conditions at home.
Mdee has kept a skeleton staff in the office and parts of the team will be coming back full time; others will work partly at home and partly in the office, and others will be predominantly home based. We're happy to be flexible within the parameters of what's best for the business and the people.
Client visits have worked very well over Teams and Zoom, but there's nothing like meeting face-to-face and having human interaction, so there will be a combination of on- line meetings and client visits
Personally, I have missed my teams and spending time with partners, so I am looking forward to being with people again. We've recruited throughout COVID and are continuing to do so now, growing our sales teams. It's important for new team members to feel properly integrated, and I think meeting their colleagues in person will be great for them
I think we're lucky to work in such a dynamic, evolving commercial environment and Mdee has grown and had some record months throughout the COVID period. The team has been extremely productive embracing technology, and we've introduced some streamlined processes as a result. Our communication with partners has probably increased both on the phone and online, which has been great.
The worst aspect, I would imagine, has been for those people who are stuck in an unhappy or possibly dangerous environment without their usual support networks.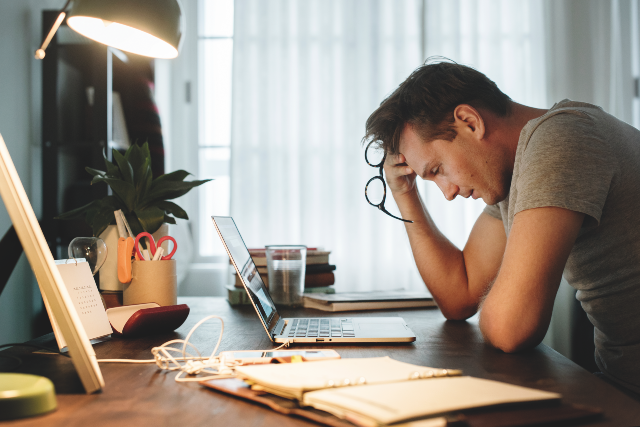 Pier Insurance managing director Toby Stubbington
The last year has taught us to make gradual and considered decisions when it comes to our team and, where possible, engage with them in assessing how to make the best decisions. It has also taught us to avoid knee-jerk responses, plan for contingencies and communicate that sometimes we don't have the answers, yet.
We would be delighted to see more of the team and have more regular engagement
in one place, but we will continue to step through changes over the next couple of months. Depending on the particular role, I see that some aspects of hybrid working will remain in place.
Being compelled to have some of the team working from home has been a catalyst to pressure-test our resilience and flexibility, and the team and business have come through well.
However, we miss the team and working together more in one place from a problem- solving perspective, while being in one room can speed things up for building relationships – both for seizing initiatives and ironing out problems. Also, with fewer interactions in the office, all those small day-to-day interactions are vastly reduced.
The team has gained some personal benefits from working at home, but we are very conscious and sensitive that not all personal circumstances are the same, and some activities are generally better undertaken in the office.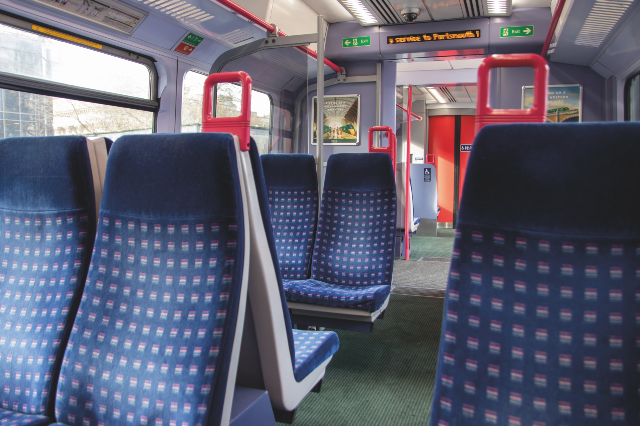 Tela Technology head of HR, training and marketing Tracy Newman-Malin
As restrictions ease, we will offer a blend of remote and office working. The pandemic allowed us to experience and see the benefit that remote working can bring for most of our team members.
However, we also strongly believe in collaborative working, team-building and idea-sharing, which have proved difficult to recreate virtually.
In addition, some of our employees – particularly those who live alone – have found lockdowns isolating and prefer to work in the office or see colleagues. These factors combined, along with consultations with our team members, have made us confident in moving to a blend of remote and office working going forward.
Offering our team a better work-life balance gave some of our employees the opportunity to see moments they would otherwise have missed – including one seeing his son take his first steps and another hearing her son say his first word!
There has also been the opportunity to empower our people to work autonomously, plus environmental benefits through reducing interoffice and customer travel. In addition, our team has got to know and understand our products a lot more through using them fully when remote working.
As for disadvantages, some of our team members' mental health suffered as a result of lockdowns, particularly with the isolation felt during the first one.
Collaborative working can be difficult to recreate virtually, while we also lost some of the social and fun element of working in Tela and onboarding new starters proved difficult: it's been a work in progress to improve the onboarding and training experience virtually, and give new starters a feel for our company culture.
We're looking forward to seeing more of our customers in person imminently, with some having invited us back on site already.
We're also looking to recruit more people – we have continued to do so in specific areas of the business over the last year, and will carry on with that strategy moving forward as we look to grow Tela with talented individuals.
There's been a number of pros of working from home, including more time with the family and loved ones and less time spent commuting.
The pandemic also forced us to evaluate how we work, which we may not have otherwise done.
Using technology allows us to fully embrace remote working and use the products we provide to our customers.
We also found new ways to communicate within the business, using regular live updates to keep our team updated about what's happening.
Exertis UK&I managing director Paul Bryan
All of our people will be invited back to work in the office on a rotational basis.  We're currently developing a set of guidelines and principles outlining a hybrid working model post-June 21.  This will mean a balance of time between working from home and in the office.   In the meantime, we intend to occupy our offices at 50 per cent capacity following the May 17 date, and this will be managed locally by managers, depending on departmental needs and team dynamics.  The world has moved on.
We have seen clear advantages to working from home. Reduced downtime, like for example, travelling to and from work as well as partner visits, has allowed for more productivity and easily convened virtual meetings. Our employees have also been more empowered to create a healthier and more balanced  work / personal life.  Working from home has allowed people to be more flexible to suit their individual needs over the course of the day, such as meeting child-care requirements, exercise and home schooling.
That said, working from home has not suited everyone and we're conscious that it has been disadvantageous to some.  Not everybody's home environment is optimal for working, and people are certainly missing the face-to-face interactions that come with being in the office and interacting with their teammates.  Working from home has also been challenging for new starters who have not had the opportunity to learn by listening to their peers and of course, that intangible benefit of picking up on the 'buzz' and immersing themselves in our office culture.  I really do believe this drives natural energy and all important support frameworks, both professionally and personally.
Overall, though, I'm delighted by how productive our people have been and kudos to the whole team for adapting during what has been a really challenging time.
When safe to do so, we plan to get back to face-to-face visits.  The world has adapted quickly to the virtual meeting technology and I am certain this will continue as the main meeting forum in the future. However, we're in the business of building relationships and physical face-to-face meetings work better in this regard.  So we will definitely be looking forward to seeing our partners more in the real world, real soon..
One of the real positives has been the opportunity to find new and effective ways to fit work in around life, rather than the other way around, and I believe we'll continue to benefit from what we've all learned over the last year.  For example, I am slightly better at the guitar and more down with my teenage kids (stop laughing).
I'm sure like most businesses, we've had to reshape throughout the pandemic as markets have shifted, but we will certainly still continue recruiting dependent on business needs.   The technology industry has been at the forefront of developing and delivering many of the solutions the world has needed throughout the pandemic, enabling both working and leisure pursuits at home. The move to online and the digital acceleration we see around us are good examples of the growth opportunities ahead and we will continue to invest in areas like this.
Other than the positives we have seen in our work/life balance and indeed the more personal flavour in our work relationships, our communications are significantly better.  We decided very quickly to ramp up our internal and external communications, mostly driven by a concern about everyone being remote and the risk of our people not being kept in the loop and engaged in any developments in the business.  Rather ironically, I believe our people are now better-connected than ever.
One of the downsides has been sitting in front of a screen all day.  We've seen an increase of back-to-back online meetings, which could have impacts on our mental health over the longer term.  As much as technology has been great at keeping people connected, there have been recent reports published, outlining that too much screen time could be putting our mental health at risk.  We have now trained over 20 people across the business as Mental Health First Aiders to ensure that we have the right support networks in place.  I think we all need to be mindful of the speed of change and look out for any adjustments that we need to make to avoid otherwise negative outcomes.
On a personal level, the best bit for me has been having more family time, especially at dinner and being able to chat with my kids more.  I have two teenagers who have both struggled in not seeing their mates and doing the things that all teenagers should be able to do.  Their social media jungle of a world can be very oppressive at times and I have learned so much more about their fears and dreams.  I'm thankful for that.