Other

players might replace the operator's role, taking ownership of the customer relationship

says Lifecycle Software CEO Kelvin Chaffer
e-SIMs provide many consumer benefits, such as increasing security on handheld devices and making global data roaming easier with fairer prices. e-SIMs also have a great impact on the environment, helping operators to reduce their carbon footprints by reducing physical SIM card production and the supply chain attached to it.
They will eventually negate the need for a physical SIM card and its tray. Smartphone manufacturers could use this space to increase a phone's battery size or add more features to a handset. Fewer holes in a handset also mean more protection from moisture and dust, so fewer breakdowns, which we would welcome with open arms.
However, they aren't yet popular in the UK, though their availability is growing rapidly. And with the physical SIM card already being removed on USA iPhone 14 models, it would seem we are well on track to see eSIMS become the primary way we connect to networks very soon.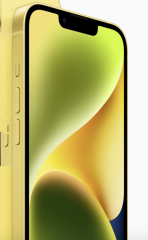 The flexibility provided to consumers by eSIMs may have a significant impact on the networks.
Alternative and more disruptive e-SIM scenarios could arise from the broader adoption of devices with non-GSMA standard e-SIM technologies. This model is similar to the Apple SIM in which an intermediary, be it an OTT or OEM, aggregates all carrier offers and allows customers to select plans from a list to rapidly change carriers. Such a model means increased direct competition due to greater price transparency and the partial loss of the customer relationship for MNOs.
There's also a possibility that other players might replace the operator's role, taking ownership of the customer relationship. In this model, an OEM can provide its telecom offering to consumers, acting as an MVNO and wholesaling connectivity from MNOs. Similarly, it could encourage more competition among operators. The ability to switch almost instantly between operators may affect consumer loyalty and increase turnover.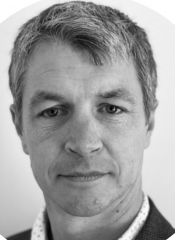 Consumers will be easily lured away by lower-cost subscription plans, many also offered by MVNOs who don't have to manage the overheads traditional players do. The ease of switching operators could also result in a fall in roaming revenues. Subscribers with an eSIM-enabled device may switch to a virtual profile with a local operator when travelling abroad instead of choosing a roaming package provided by their primary operator.
Embracing the opportunity
So far, mobile operators have chosen to pursue a hybrid model of SIM and eSIM environments, but with that, resources are split, and development efforts move more slowly. With 5G launches happening now, and as handsets move towards eSIM exclusively, mobile operators will find change headed their way and be forced to embrace it.
Mobile operators will find change headed their way and be forced to embrace it
The introduction of e-SIMs will significantly impact carriers as they need to adjust their billing solutions to incorporate the potential of e-Sim. Billing providers need to be agile and ensure they can provide efficient and accurate billing data. They will need help to merge the old sims and e-SIMs, and the transition to most users using e-SIMs will take years.
At the same time, e-SIMS are an incredible opportunity – they eliminate physical supply chain costs and make the onboarding process fully digital and faster than ever.
Operators need to leverage this opportunity and excel of the seamless customer experience eSims offer, with a clean, digital onboarding process. Unfortunately competing on price and connectivity is just not enough these days, consumers crave a smooth and personalised experience – and those operators that take advantage of maximising customer experience are the ones that will have a competitive advantage. Providing digital journeys with great experiences is essential to promote loyalty and to grow the subscriber base.
Operators must understand this industry shift: new and untapped use cases are waiting to be discovered, and possibilities for acquisition tactics. 
Kelvin Chaffer is Chief Operating Officer at Lifecycle Software, the global OCS, billing, and BSS solution provider.