Analysts weigh in with first reactions to device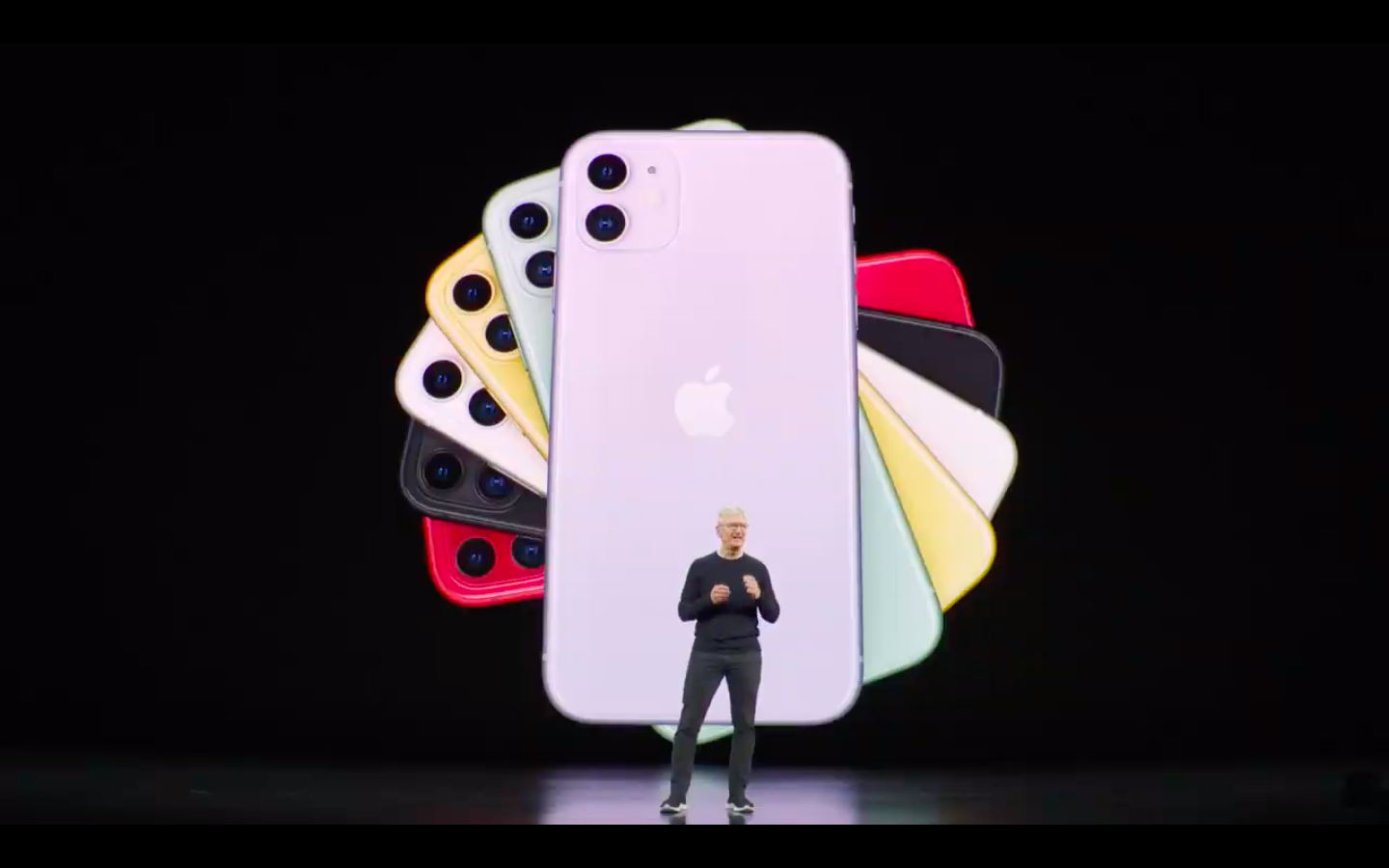 Apple did the bare minimum to stay competitive with its new 11 series of iPhones just announced. This was the view of Kantar Worldpanel's director of consumer insights Dominic Sunnebo.
"Apple did just about enough from a product innovation perspective to stay competitive over the next year, no more, no less," said Sunnebo.
"However, the key lesson from these series of keynotes is that Apple just got serious about value."
The new iPhone 11, starts at $50 less than its predecessor, iPhone XR, entering the market at $699. The Apple Watch 3 has been reduced in price to $199. Apple TV+ starts at just $4.99 and is being offered for free for a whole year for buyers of any new iPhone/iPad/Mac products. The iPhone 11 will cost £729 (64GB), £779 (128GB) and £879 (256GB). The 11Pro breaks the £1,000 barrier starting at £1,049 and soaring to £1,499 for the Pro Max with 512GB.
Sunnebo says Apple's biggest challenge is that its iPhone sales are in decline.
Ru Bhikha, mobiles expert at uSwitch, said the iPhone 11's lack of new features and 5G could prove problematicin getting people to upgrade.
"The next big thing for smartphones is 5G, which could be more bad news for Apple, as the iPhone 11 is not offering 5G technology.
" iPhone still accounts for almost half of Apple's revenue, so turning this trend around is vital, even as services takes an ever greater part of the pie.
"By reducing the price of the entry level 2019 iPhone, Apple shows an understanding of consumer pushback against the steep price rises over the last few years, but also an acceptance that without 5G capability there is very limited scope to push prices up further- this will need to wait until the back end of 2020. Offering Apple TV+ free for a whole year is an unprecedented move for a new Apple service, but make no mistake, this is not just about helping AppleTV+ gain a sizeable subscriber base, it's about helping to sell more iPhones and iPads."
CCS Insight's chief of research Ben Wood said the vendor's smartphones took more of a backseat to its TV and Arcade offerings.
"The new iPhones are an evolutionary step that fulfill the brief for an update to processor and camera technology. Nonetheless, this may prove a challenging upgrade cycle as replacement rates lengthen and anticipation builds of 5G products in 2020," said Wood.
"For once the iPhone wasn't the star of the show. Aggressive pricing of $4.99 for TV+ and Arcade and a bundled TV+ subscriptions with new product purchases underline Apple's service ambition as it drives towards service revenue of around $50 billion in 2020. iPhone is the foundation for services growth as much as it's the engine room of revenue and profit."
This view was echoed by analyst Paolo Pescatore. He said: "The story is all about services. This represents another landmark moment for Apple with more airtime dedicated to services. Furthermore, it is the right time for Apple to be joining the services party.
"Apple recognises the growing importance of services to its future growth. Now is a pivotal time for the company as it executes on its grandeur plan for services.
"On services, this is a huge statement of intent. Immediate global rollout at a punchy price point outlines Apple's commitment to compete head on with rivals.
"These services represent a great add on to Apple iPhone users. It is all about adding value and providing users with the best service experience across devices. Apple is in an unique position to achieve this."
A more positive reaction came from James Brown, director, smartphone and gadget insurer ProtectYourBubble: "For Apple, this is an iPhone of best-evers: the highest quality video in a smartphone ever; the fastest processors in a smartphone ever; and the longest-lasting battery in a smartphone ever."The iPhone 11 is pushing the technical boundaries of what smartphones can do, and that should more than make up for the lack of any hyper innovative features, such as we saw from Samsung's relaunched Galaxy Fold this week."