UK telecoms leaders weigh in on what the year has in store
Given the way in which 2020 threw the world for a loop, it would have been  entirely forgivable if no one wanted to give us any bold statements about what 2021 might have in store for telecoms.
With that in mind, it's nothing short of admirable that Mobile News has received the breadth of submissions that it has from across the industry. In this article, you'll find predictions from professionals across several sectors, with our round-up of telecoms analysts's views coming later in the week.
Covid-19 has impacted handset sales, forced a reconsideration around the deployment of 5G networks, and accelerated remote working trends that many thought were half a decade from realisation.
Having spent almost a year in the much-maligned 'new normal', leaders from across the telecoms industry weigh in on what stands to change, and what will stay the same.
Ashley Bailey, chief innovation officer, CTech Group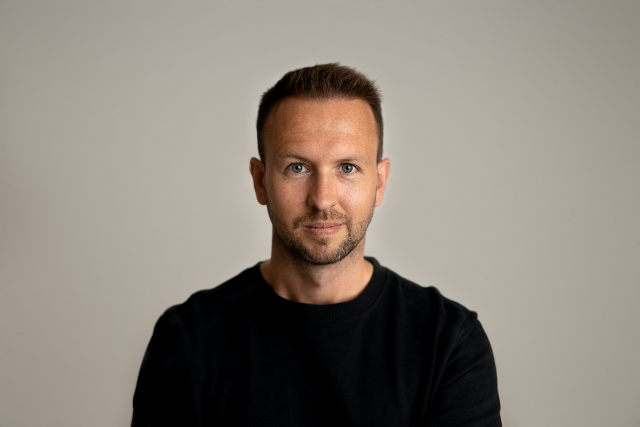 2020 and specifically the pandemic acted as a catalyst for accelerated growth and adoption of everything virtual with some trend observers suggesting the world has seen a quantum leap of five to seven years in online behaviour and technology adoption; this has been wide spread with the older generation becoming more engaged as a means of maintaining contact with loved ones; and being able to order online supplies and avoid leaving the home.
Four macro trends have arisen and these will continue to gather momentum in 2021.
Mobile connectivity – the need to be 'always on' has shifted from cities where network infrastructure is strong to rural areas where it is more challenged; consumers have reviewed what they have and made change to ensure that their signal and package matches their new normal; this has slowed 5G adoption in some areas and accelerated it in others. In cities it has bolstered home connectivity via hotspots whereas in the countryside there is no infrastructure to support it. As the world starts moving again in 2021, having the right mobile connectivity will continue to take centre stage.
Home connectivity has become vital driven by working from home, education and entertainment; reinforcing the need for high quality speed and seamless connectivity, and causing consumers to upgrade or switch provider. 2021 will see this continue with the new normal maintaining home working, and home entertainment growing with virtual events such as concerts and playsp.
It is anticipated that there will be more spectators of virtual games as a new sports trends surge online; the digital world has been opened up across all age groups and this trend will continue to grow in 2021.
Retail subscriptions have surged in 2020 with more consumers understanding the convenience of adopting these-eg pet food, beauty products, male grooming; and how they can be used for at home education and development via cooking, crafting etc. 67 per cent of homes had at least one subscription at the end of 2020 and this trend will quadruple by 2025.
Britt Megahey, MD, Barclay Communications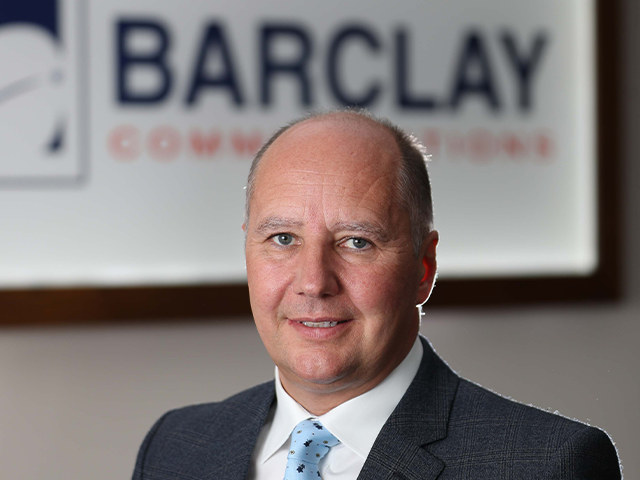 2021 is going to be another busy year for the communications sector.
Customers will continue to consume more and more data via increased packages as the ability to communicate, work and support customers from a distance is more essential than ever.
All networks will step up to meet the demands of that more discerning consumer, one who will seek out reliable connections, service and support from businesses with rock solid reputations.
It will see customers fine tune their comms suppliers leaning towards those who delivered when demands were higher than ever during and throughout the pandemic.
This will see an increase in amalgamations and mergers, not only within our sector but most industries. There will be a lot of rationalisation throughout the telecoms industry in 2021, leaving fewer players going forward.
We will also see 5G capability coming to the fore even more, making it one of the biggest focuses in the mobile sphere in 2021 and resulting in a faster switch off of the old 2G and 3G.
The appetite for, and willingness to invest in, newer technology will also be rife. We have experienced a massive uptake in our WorkPal software management system since the start of the pandemic – this tells us that businesses are much more open to new technologies.
We will also see a boost in sales of cutting-edge hardware and software from those who want to lead. This will include the likes of VoIP and its integration with mobile while the rollout of FTTP and rural connectivity will ramp up, ensuring the speeds once synonymous with city centres makes its presence felt rurally.
In general, business failures will increase substantially due to the current pandemic and this will result in a downturn in business for the telecom industry throughout 2021 and 2022.
Damian Scott, business development manager, Tech SI (a TES company)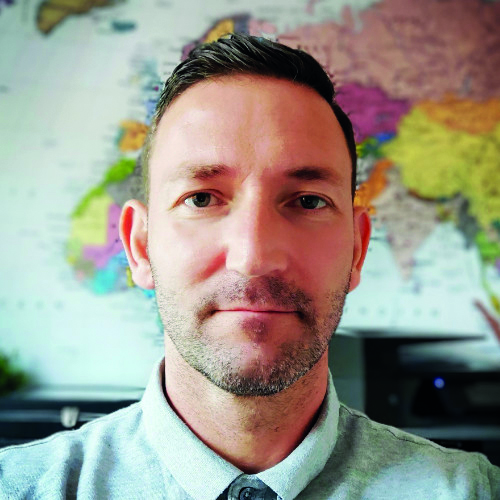 I think 2021 will be a tempestuous and challenging year for the mobile industry and the wider UK economy. There's optimism that Covid-19 vaccination programmes will bring a return to some sort of normality and that consumer buying habits will begin to improve on the High Street. But rising unemployment and tax increases on the horizon are bound to have a detrimental effect on the consumer purse.
It's not difficult to foresee further rationalisation in the pre-owned/refurbished device market. New players may struggle to gain a foothold, with existing businesses facing increasing pressure as supply remains limited. It's going to take time (perhaps years) for the market to fully recover from the impact of Covid, and to understand the full implications of Brexit.
In spite of the challenging outlook, we have ambitious growth targets for 2021. We have a new 102,000 sq ft facility in the Midlands coming online in Q2 and we will be expanding the range of services that we provide to the industry.
Dion Price, CEO, Trustonic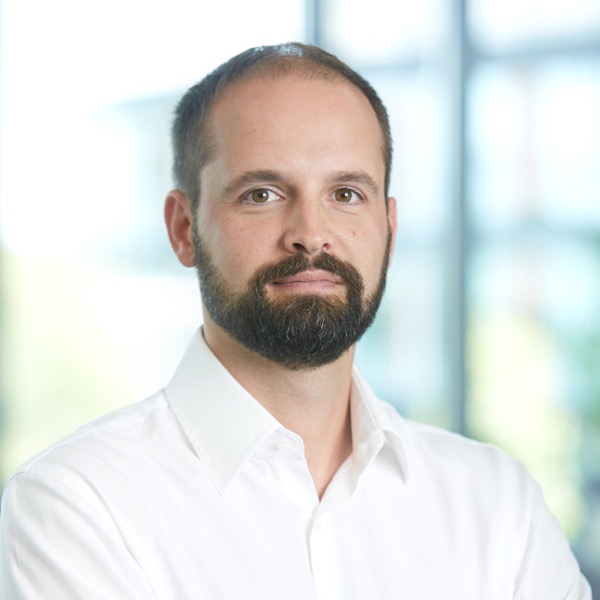 It's definitely going to be an interesting year for mobile! Devices have changed but they have remained on a path to grow in cost – even at the low end. As such, the need for more inventive ways to finance those devices is rising, especially given that disposable incomes haven't grown. I predict that over the course of the next twelve months, we'll see more financing options emerging – giving everyone access to great technology.
Outside of mobile devices, in 2021 we'll start to see significant changes in operating systems. The sanctions imposed on Huawei have driven them out of the Google operating system – meaning they're missing out on 86 per cent of the global smartphone market share. They haven't taken this sitting down and have been busy building their own operating system – Harmony OS. Expect to see other Chinese handset manufacturers start to do the same, the beginning of a surge in development and a rise in conversations about alternative operating systems, beyond those of Android and Apple.
John Fannon, director of sales, Bastion Insurance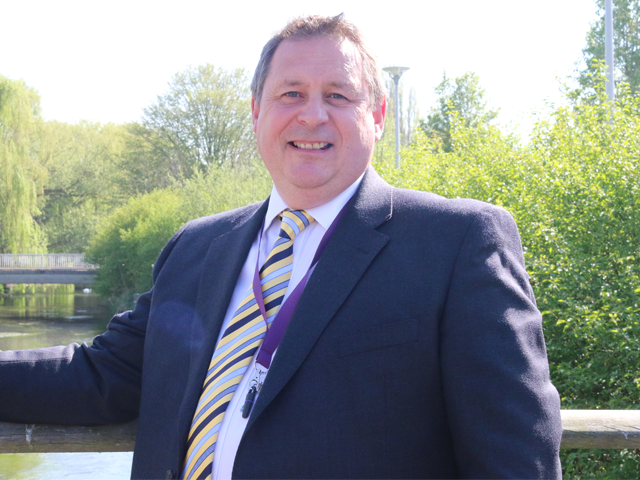 The unwelcome Covid-19 circumstances placed upon the UK during 2020 have led to a large part of the business world being forced to adopt alternative ways of working, which has provided some strong opportunities for skilled dealers to demonstrate the ACTUAL benefits of remote working and modern telecoms capabilities.
Previously, these were sold simply as 'concepts'. We will not return to the previous ways of working which can only be good for telecoms specialists as some businesses are now seriously questioning the need for large office space at all and will no doubt be beefing up their remote working capabilities – particularly if they can free up investment from a reduction in fixed office costs.
With devices, the handset world will remain a duopoly of Apple and Samsung and despite the best efforts of the Chinese manufacturers, their growth will be limited, partly due to the UK's in-built brand desires, but also because of an entrenched cultural mistrust that is fuelled by growing negative reports that range from coronavirus origins, to spying allegations, and of course, the continued and high-profile removal of Huawei equipment from UK and worldwide comms networks – all of which damage 'China' as a brand.
The growth of recycling will continue and I envisage a consolidation of players into a smaller number but larger-sized collection of companies in the sector continuing. Again, this presents opportunities for dealers and distributors to adopt and retail new products and services. As always, it's going to be an interesting year in our industry and I wish all in the telecoms community the very best for 2021 and beyond – it's still a great place to be
Mark Evans, CEO, O2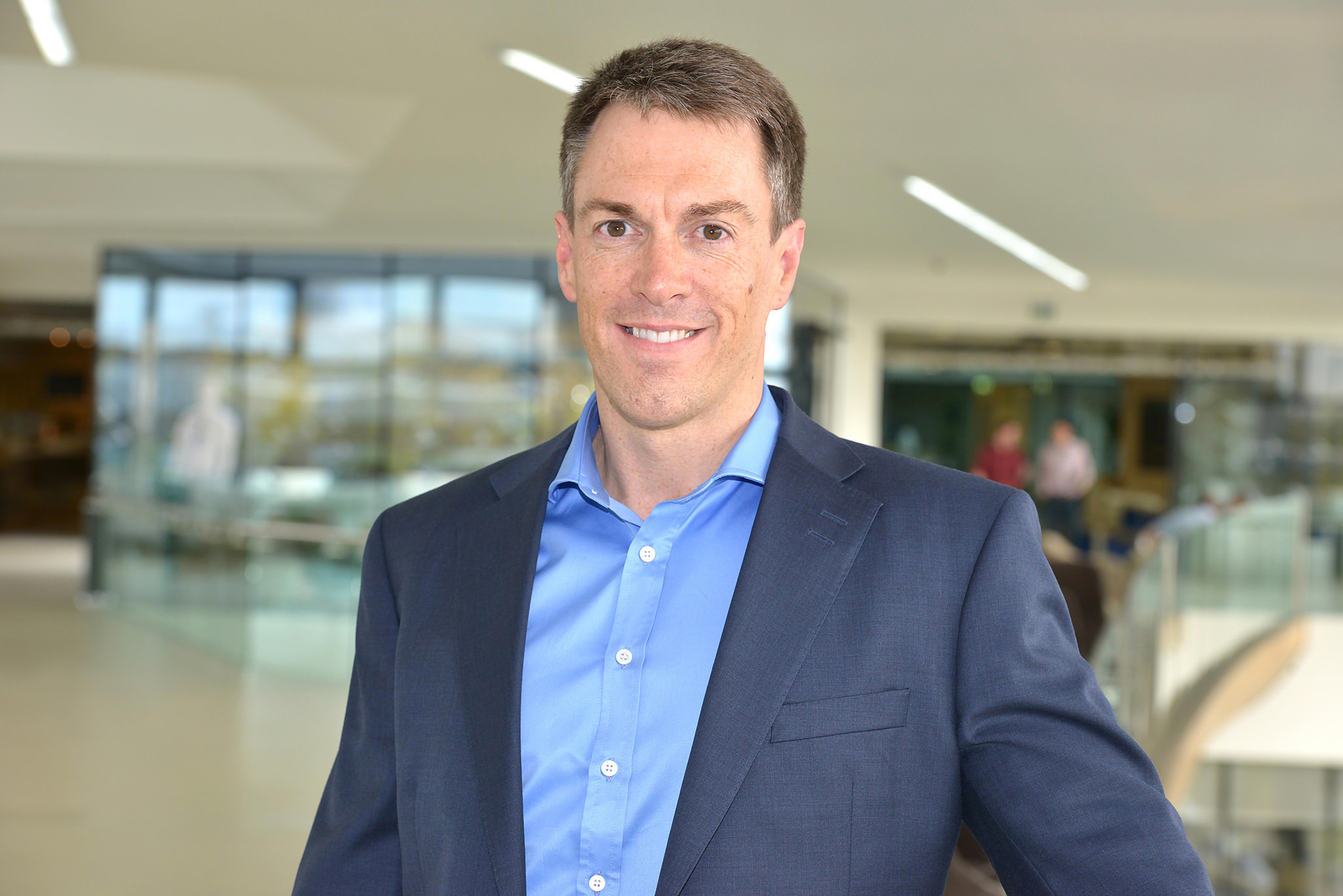 The enforced requirement to 'work from home where possible' has changed the face of global business and proven the effectiveness of remote working. As a result, an increasing number of people are quitting urban areas in favour of more rural ones.
I expect to see this trend continue well into 2021 and beyond and, in turn, increasing pressure will be placed on rural infrastructure. This exodus to the countryside will put pressure on leaders to put rural Britain first for a change. As well as constantly investing in hard-to-reach connectivity, O2 is working with its fellow operators, the UK Government and Ofcom to deliver the The Shared Rural Network (SRN). This will ensure the best possible mobile connectivity for everyone, in all parts of the UK.
Closely linked to remote working is flexible working, where employees can alter their start and finish times among other things. COVID-19 hit fast-forward on the flexible working agenda, leaving many organisations struggling to keep up. I predict that, of those organisations whose business models can support flexible working, the ones that do so will be more likely to succeed in a pivotal year.
I foresee organisations of all sizes casting their sustainability commitments in 2021. A growing social consciousness, combined with the Government's ten point green plan which has focused minds, have taken sustainability from nice-to-have to business necessity. I predict that as a society we'll move more to reporting action and calling out inaction over simply announcing ambition.
Mark Fermor, associate strategics partnership director, Genuine Solutions UK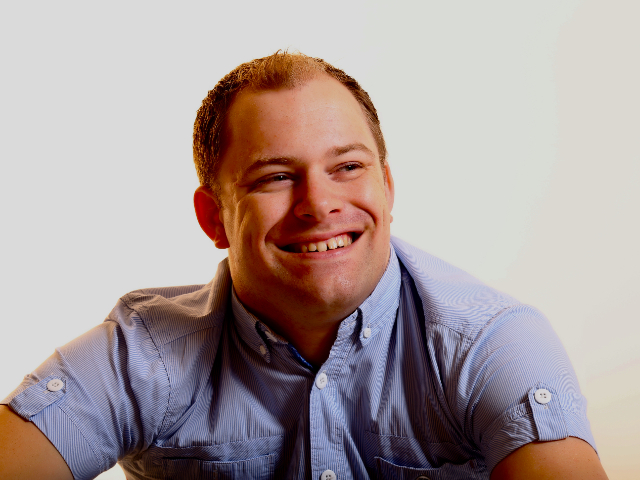 Fast becoming a key buzzword in business, ESG (environmental, social and governance) made its charge to become a mainstream term in 2020, referring to companies' commitments to do more than to make profit and to actively drive positive, responsible and sustainable contributions.
Driven by united demands from employees, investors and customers, the shift from passive to active ESG policies in 2021 is going to be hard to ignore, proving the power of a conscious consumer. We predict you will see more companies drive a focus around their ESG contributions and documenting these contributions.
Whether it's more companies taking up 5G and using it to its potential, driving environmental standards, reducing e-waste by recycling unused and unloved technology, driving diversity in the workforce and leadership or introducing new supply chain strategies to become more sustainable, 2021 gives us a great opportunity to drive debate and change together.
Mark Glasspool, services director UK and Ireland, Tech Data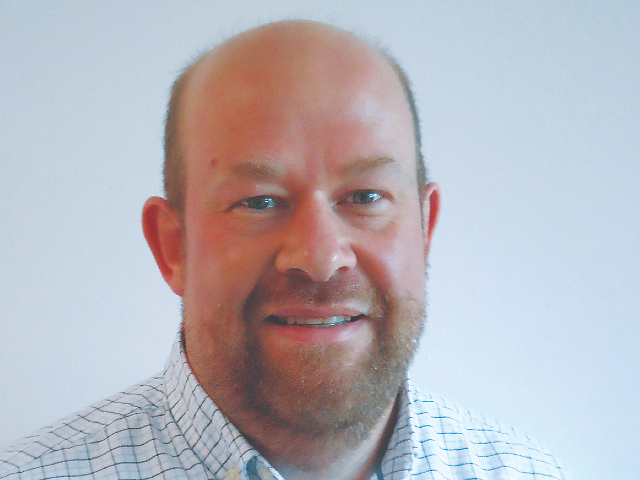 We expect digitisation and the shift towards services, both from a customer and a reseller perspective, will continue to accelerate in 2021. These were already major trends and they have been accelerated by the exceptional circumstances of the past year.
While 2020 showed us that we should always expect the unexpected and be ready to adapt, we are cautiously optimistic about the year ahead. As the situation comes under more control, we can expect to see a strong bounce-back across the whole technology sector and mobility will continue to be a major theme.
We've seen a strong acceleration in home working and more organisations are now looking at services aggregation, not just cloud and hosted options, but also for areas such as pre-sales configuration, deployment, and managed services. That's been driven both by the need to support more flexible working practices and also by practicality – it's an easier and more cost-effective way to manage IT and communications. We also expect lifecycle services – in particular, trade-in options and technology as a service, to gain further traction.
We'll continue to focus on enabling resellers with the knowledge and support then need to meet the needs of their customers as these trends develop.
Paul Carter, CEO, Global Wireless Solutions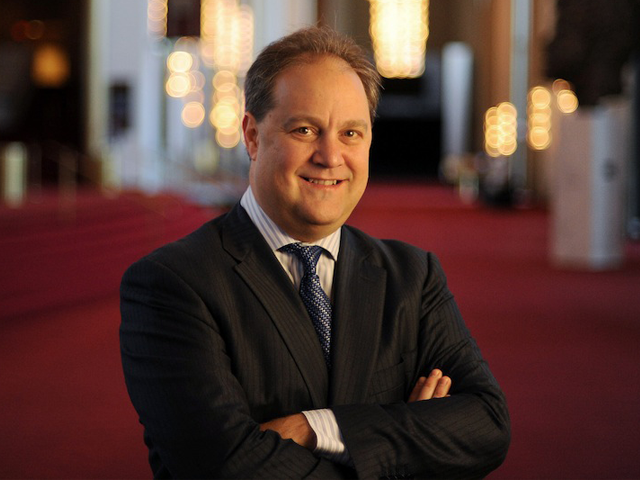 UK mobile operators will be looking at two key challenges in 2021. The first is tackling the 'digital divide' across the country, which our research has shown is no longer a simple urban/rural split. The rise in remote working in particular – which will continue into 2021 as more businesses take a 'remote-first' approach – has uncovered digital disparities for rural-dwellers and urbanites alike. Operators will likely continue to strengthen indoor mobile coverage across the country, especially as a notable portion of the public are feeling the frustration of home internet that's insufficient for routine tasks like video calling.
Additionally, operators will spend the year not only extending 5G to a greater number of locations, but also working to ensure that the next-generation network is the most reliable yet. As the 5G rollout continues in 2021 across more UK towns and cities, and increasingly in harder-to-reach rural areas, businesses and consumers may opt to go completely wireless by switching exclusively to next-generation mobile and fixed wireless 5G networks via their mobile operator.
With the pandemic continuing to shift the way businesses engage coupled with the UK government's financial support packages, we're also likely to see a surge in new startups in more parts of the country, many of which will rely on 5G for reaching their customers, introducing new products and services, and carrying out daily operations. The class of 2021 will see the first of many innovative new companies choosing to fully embrace 5G.
Paul Hooper, MD, Uplands Mobiles

2021 will be a year in which businesses will see the absolute essentialness of mobility – more than ever before. Prior to the pandemic upending the lives of 68 million of us across the UK, mobility was assumed and somewhat taken for a given, never has it been so valued as it is now.
Whilst we believe many businesses will opt to work as 'normal' as possible, returning to their offices, working alongside their teams, valuing human contact, never again will mobility be taken for granted. We are going to stretch technology and human creativeness, to deliver solutions that will need to work better and faster than ever.
Our focus will continue in ensuring the unifying of business communications and IT Solutions, ensuring our customers can work wherever, whenever, with zero disruption – and for us never allowing service levels to detract, no matter what.
Peter Marsden, MD for UK and Ireland, Doro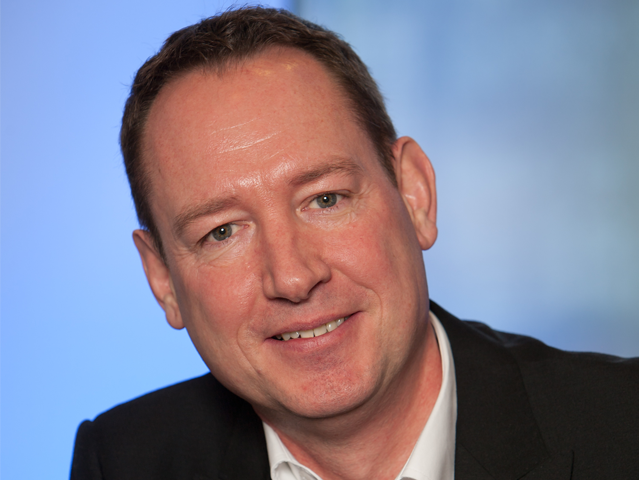 In 2021 the challenges the industry has faced will continue and industry players must continue to adapt. The pandemic has accelerated the shift to online and customers of all ages and abilities are becoming more tech savvy. With this increase in connectivity, the most successful industry leaders will focus on supporting evolving customer demand through creating innovative and flexible benefits to their offerings.
Despite the pandemic changing the face of retail, person-to-person customer care remains just as important as ever. This is why our alarm receiving centres continue to offer real time support 24/7 for those most in need via mobile or in-home systems.
It is key that companies remain agile and innovative, offering services that suit customers' ever-changing needs and circumstances. Much like last year, I anticipate 2021 to be a year of incredible advancement in this industry.
Phil Mottram, SVP Communications Technology Group, HP Enterprise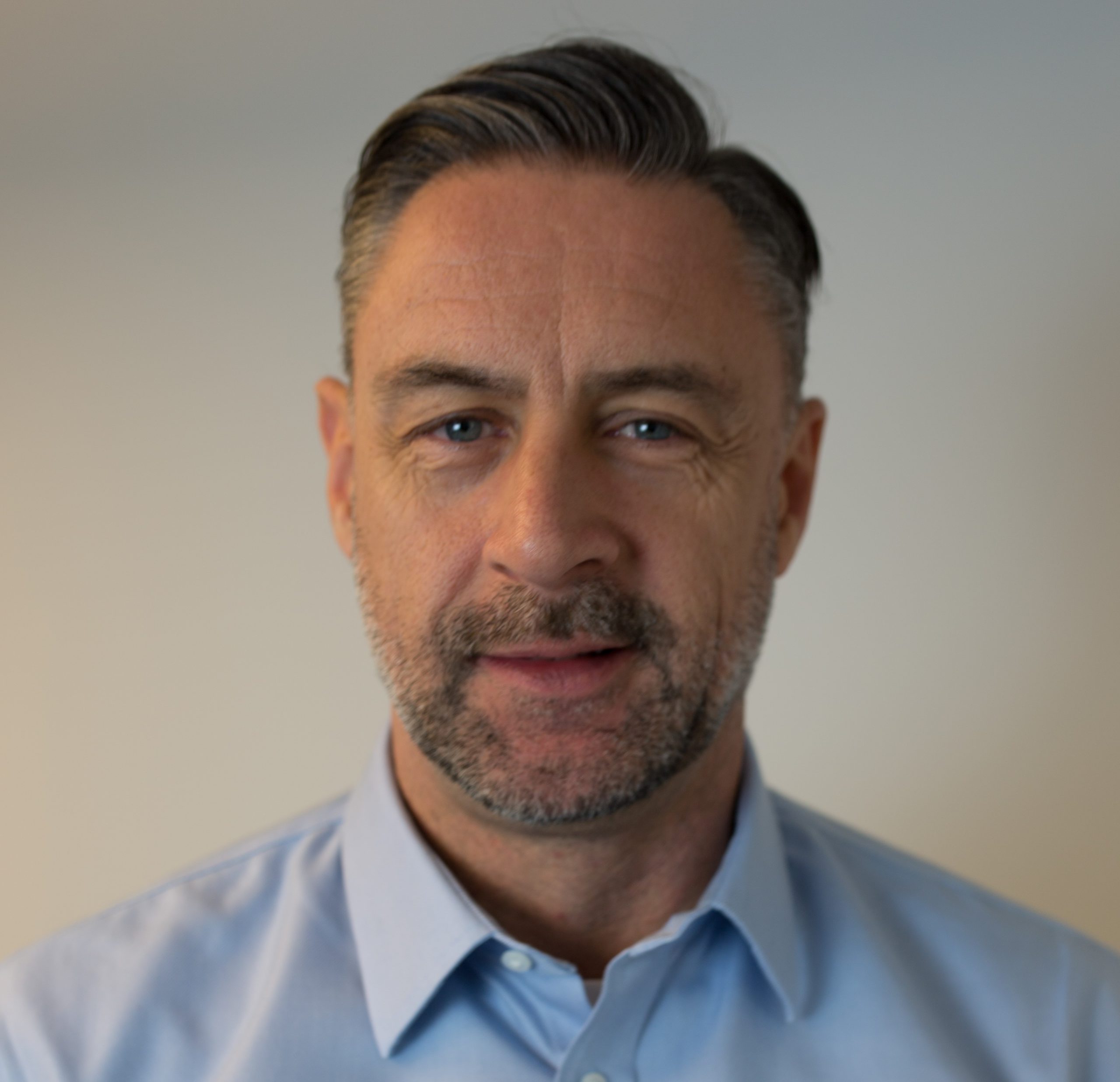 We expect to see telcos rapidly deploying 5G services for business in 2021. Consumer customers seeking faster download speeds will not cover the billions of dollars required to deploy 5G networks. 5G is about far more than faster downloads and the real revenue opportunity for telcos will come in deploying new innovative enterprise services.
So far the deployment of 5G has been focused on the radio access network (RAN), but the true value of 5G can only be realised when the RAN is combined with a 5G core network. We expect to see 5G core networks being introduced in 2021 that will enable 'slicing' into virtual networks – by slicing the network into different segments, telcos can charge more to business customers for superfast speeds, or provide guaranteed low latency connectivity to autonomous vehicles. These business-focused offers will enable telcos to start recouping some of the significant investment they have already made in 5G.
5G represents a great opportunity for telcos to deliver new cloud computing services at the edge of the network. Some applications are better suited to the edge: those that need low latencies, optimised bandwidth or particular security requirements. These apps can be hosted on cloud infrastructure hosted close to the user, such as at an enterprise office, or on street furniture.
For example, if you have a connected car communicating with a traffic light, low latency is crucial, but that data doesn't need to be transferred hundreds of miles to a cloud data centre because the information is only required for 30 seconds. Other applications that make sense at the edge include video analytics, VR and gaming – data-intensive applications that rely on low latency. Operators and cloud providers see this opportunity and are moving quickly to offer cloud services at the edge via the 5G network. This is another crucial avenue where telcos can start to realize a return on their investment in deploying 5G.
Ray Ferris, group MD for telecoms, Radius Payment Solutions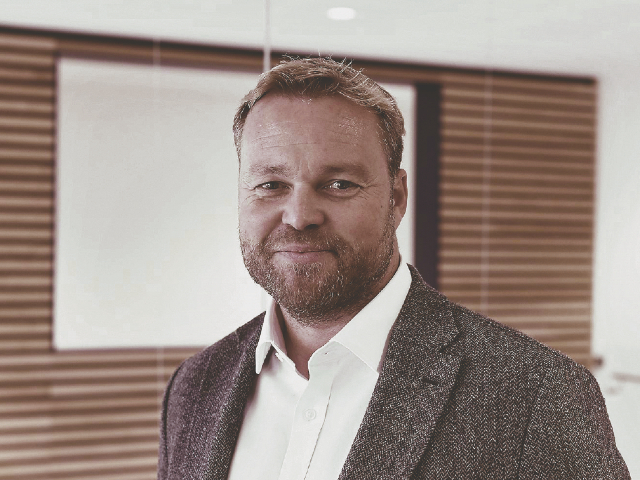 The lack of travel has impacted roaming revenues, but we have continued to see good growth in customer acquisition numbers.
Businesses have clearly adapted to new buying practices and behaviours and as such I think the telecoms market remains stable and will continue to do so into 2021. The amount of M&A that is prevalent in the market is testament to how investors see the opportunity and as such we should feel positive for the longer term view – although clearly the next few months will be challenging logistically if movement is restricted further.
I predict the move away from traditional on-premise telephony will continue at pace and cloud technology will continue to drive the agenda, and with much greater uptake of UCaaS that's been driven by the shift to home working in 2020. Customer service more than ever will drive buyer behaviour and those businesses who can service their customer's needs best during this period will maintain a loyal customer base beyond 2021.
Shez Cheema, CEO, Tela Technology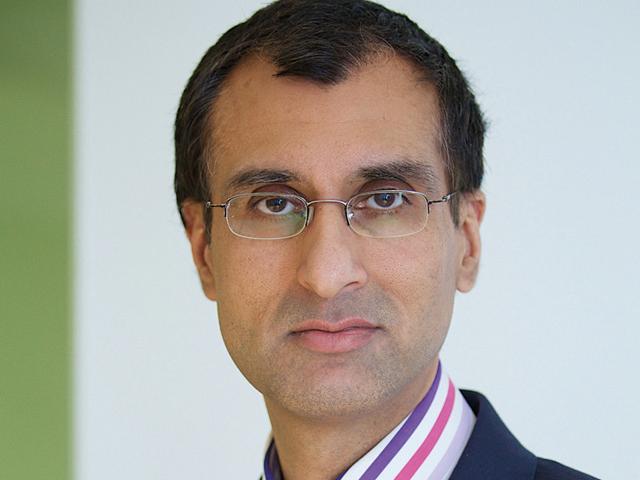 Crystal-balling the future has always proved to be difficult. Covid-19 has certainly changed the landscape irrevocably and the way we as individuals will work and collaborate.
Digitisation inevitably will become a more prevalent as we enter the light of summer and move out of the current Covid-19 fog.
Working remotely is the new normal. IT will need to provide the right mix of collaboration tools for employees. Whilst remote working will continue to challenge employees, it is the company's and providers' role to provide a framework of respect for the home situations of their employees and the tools/resources they need to be successful, such as video conferencing platforms. In addition, IT teams will need to evaluate the performance of their company's communication and collaboration tools to ensure employees can maintain their productivity levels while working remotely.
Disruptive technologies and businesses offering these tools and services will gain transaction from the typical view of supplier consolidation. Providers which can demonstrate improved organisational efficiency whilst maintaining the cost envelope with value-for-money will prosper. Other services and solutions will continue down the commoditisation route irrespective of relationship or longevity.
5G, that overused buzzword, will become reality. Once bitten by both business and consumer alike, it will be impossible to go back and will provide streaming, downloads and in many situations quicker that current broadband technologies. This is turn will assist IoT, connected devices and environments, blurring consumer and business utilisation – food delivery, white appliances, smart lights, cameras, speakers, maintenance regimes, farming, and, of course, cars.
Do not discount foldable phones. Whilst the Galaxy Z Fold 2 is an improvement in fluidity and mechanism, Apple has patents in this area and has been rumoured to be testing very embryonic prototypes without interestingly any phone ports. Watch this space in 2021 and 2022!
Whilst we do expect employees to return to offices, albeit two to three times a week in late 2021, flexible Hosted Voice services offer the most complete solution with additional services like SIP2 and Microsoft Teams providing increased options for collaborative working as do other services like Zoom.
Tanny Jeffrey, MD, Mdee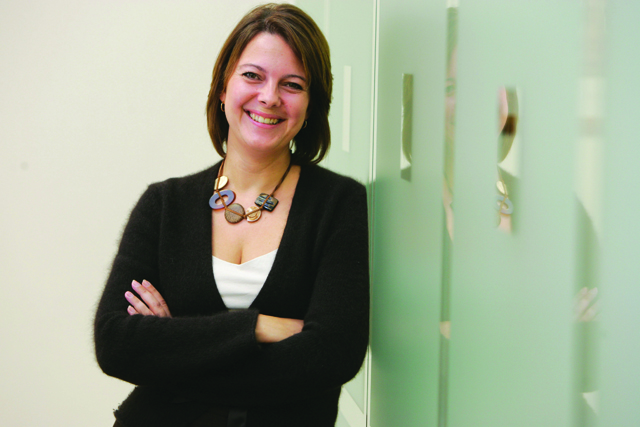 The first quarter of this year will be tough; we need to get our heads down and crack on. What's apparent is that those businesses who have continued to trade, plan and engage with customers have enjoyed success during 2020 and will continue to do so in 2021.
Many businesses are still not set up to work from home; this is a real and immediate opportunity. Undoubtedly remote working/working from home will become the new norm, with data connectivity growing as demand increases, especially in non-fibre locations. Businesses will need to monitor remote workers and security in this environment, leading to an increased demand for MDM and potentially CRM/workflow systems.
Those businesses that adopt new technologies and online live interactive tools – and train their staff on how best to use them – will gain advantage.
With EE's ongoing investment in the roll out of 5G and their continued spot at no.1 as best network, partners will be in a strong position to deliver against customer requirements.